Looking For Lumber
Baros Alexston: Some of the trees around here look small enough that the workers should be able to down them in no time.
We can leave the hard labor to Shlly's men, but if you'd be willing to mark the trees for them to start with, we should be able to get this operation rolling much faster.
Quest Objectives
Mark 8 trees.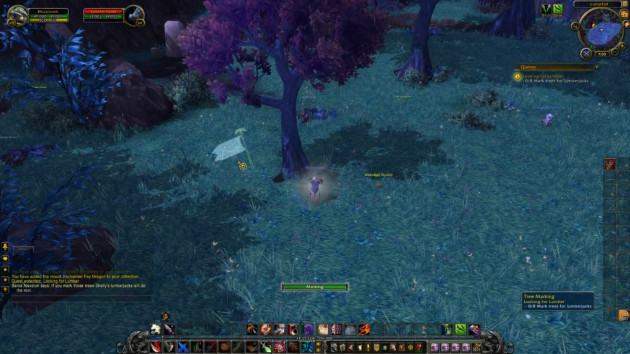 Completion
Baros Alexston: Perfect.
Not only will this lumber do the job, it will look fantastic.
Return to the main hub of Shadowmoon Valley Story Chapters or continue below — Chapter 1: Establishing A Foothold.