Delegating on Draenor
Lieutenant Thorn: There is more work to do on Draenor than we can possibly handle by ourselves. We need to start delegating.
A group of night elves need a champion at Starfall Outpost.
Qiana is a perfect fit for this mission.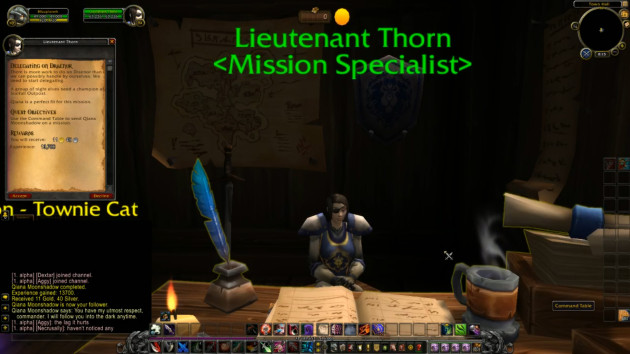 Quest Objectives
Use the Command Table to send Qiana Moonshadow on a mission.
Completion
Lieutenant Thorn: This is a good start, but we will need more champions to deal with the trials that lay ahead.
Return to the main hub of Shadowmoon Valley Story Chapters or continue below — Chapter 1: Establishing A Foothold.