Pale Moonlight
Vindicator Maraad: We are getting strange reports of an orc attack on Eventide Landing.
I'm hearing these particular orcs are unlike any we have encountered before.
They seem… sickly, and are pale in color.
The draenei of Eventide need our help, commander.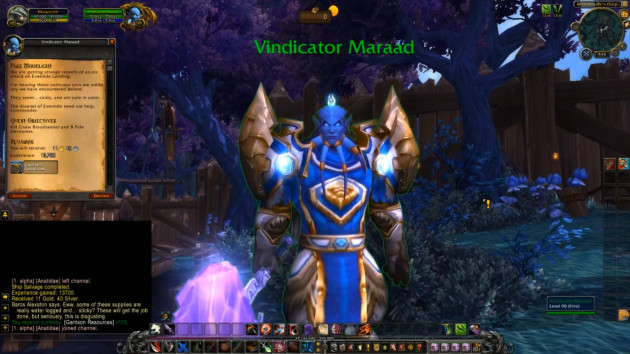 Quest Objectives
Kill Gnaw Bloodseeker and 8 Pale Devourers.
Completion
Vindicator Maraad: This is unnerving to say the least.
Those things must have come from underground.
These pale orcs sound dangerous. Hopefully this is the last we see of them.
Return to the main hub of Shadowmoon Valley Story Chapters or continue below — Chapter 1: Establishing A Foothold.