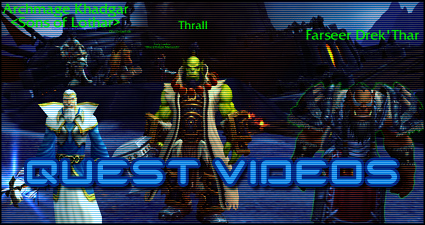 This is a Warlords of Draenor quest videos guide gathering storylines by zone found throughout the new World of Warcraft expansion, and the newest dungeons to help players find things, or you may visit it as a storyline repository or archive. This guide is not data mined. All content found has been added manually one at a time.
Iron Horde Invasion
The following videos gather the Iron Horde Invasion quests found in Blasted Lands prior to the launch of Warlords of Draenor.
[widgetkit id=43388]
Welcome to Draenor
These videos collect all the initial 26 quests both factions go through when you enter the Dark Portal.
[widgetkit id=43527]
Warlords of Draenor Quest Videos Guide
The following videos gather quests by zone and Story Progression in Draenor.
[widgetkit id=41915]
Dungeons