Farseer's Rock
Thrall: Draka and Drek'Thar are travelling to Farseer's Rock. It is a sacred place, not a safe one. But Draka insists that Drek'Thar must rebuild his connection to the elements.
I can feel the spirits of this land are becoming restless. Something is about to happen, and I suspect these two will need all the help they can get.
Please, (name), go to them and lend what aid you can. I care for these two a great deal.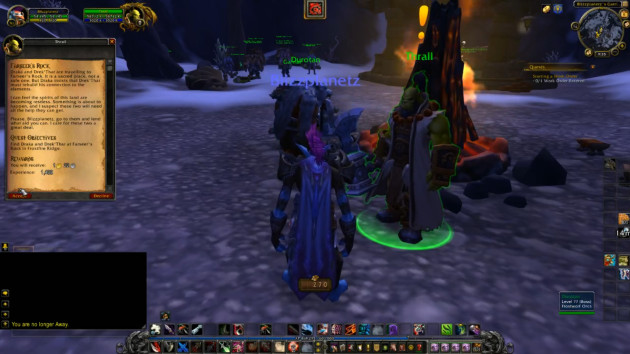 Quest Objectives
Find Draka and Drek'Thar at Farseer's Rock in Frostfire Ridge.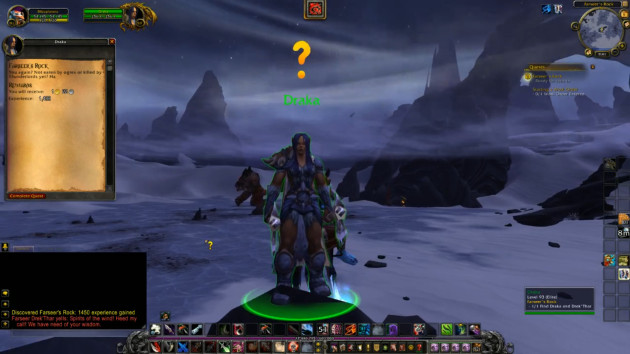 Progression
Farseer Drek'Thar: This is not a place Frostwolves tread. Be mindful of what shadows you step in.
Completion
Draka: You again? Not eaten by ogres or killed by Thunderlords yet? Ha.
***Thrall's momma is a jerk.
Return to the main hub for Frostfire Ridge (Horde Quests) in Warlords of Draenor, or continue below the Story Achievement: Ga'nar's Vengeance.