The Eldest
Ga'nar: There is Hatock, last and eldest son of the Iron Wolf. One of the greatest hunters the Thunderlord have ever fielded.
He was there when his father murdered my father and left me for dead.
When I am done with him he will regret not finishing the job.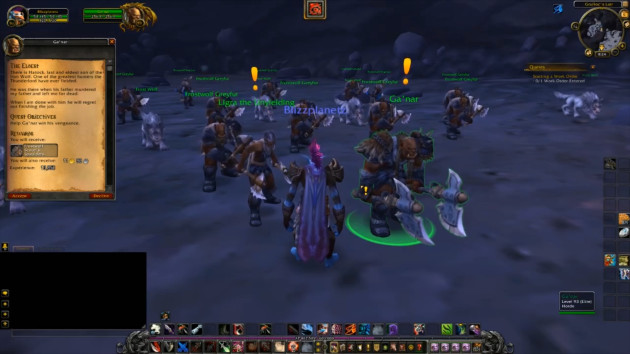 Quest Objectives
Help Ga'nar win his vengeance.
Progression
Ga'nar: Hatock, son of the Iron Wolf! I come for your head.
Hatock the Gronnmaster: Hrah hrah hrah! You should have stayed dead, Ga'nar. You would have lived longer. Thunderlord… RELEASE THE BEAST!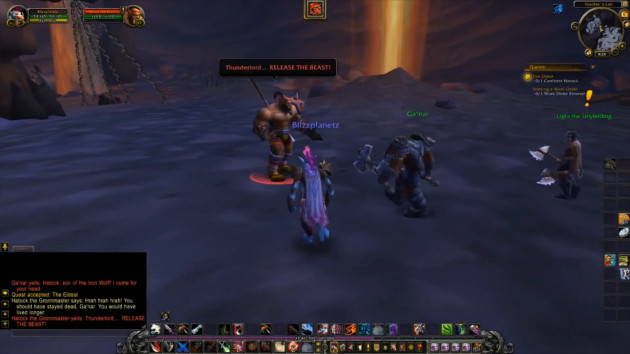 Ga'nar: Frostwolves! Kill the beast! Find the coward!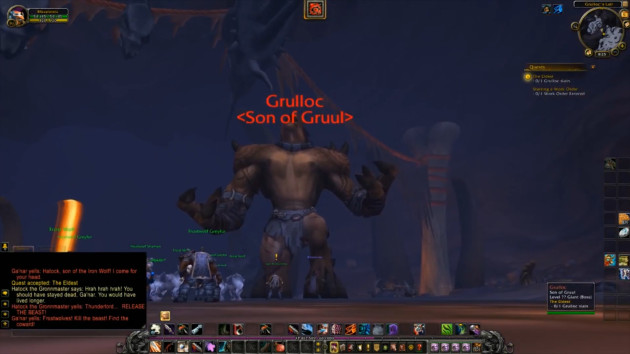 (Grulloc, son of Gruul, dies)
Ga'nar: Hatock! You cannot hide from me!
(Hatock the Gronnmaster slain: 1/1)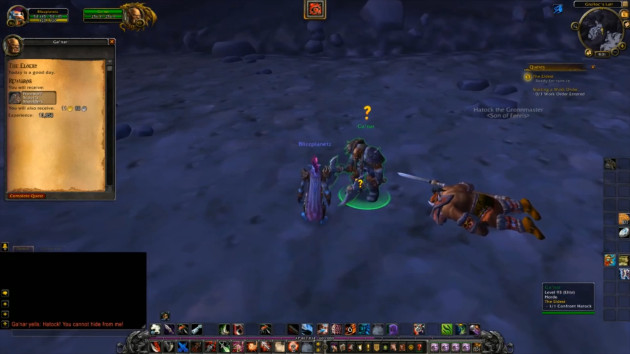 Completion
Ga'nar: Today is a good day.
Return to the main hub for Frostfire Ridge (Horde Quests) in Warlords of Draenor, or continue below the Story Achievement: Ga'nar's Vengeance.