Ours is the Fury
Thrall: Drek'Thar will be fine, once he adjusts. The vision the elemental has bestowed upon him is powerful, and he is on the path of becoming this world's greatest shaman.
There is little time to waste, though. You must go to Durotan at garrison and let him know what has transpired here. We shall join you as soon as we can.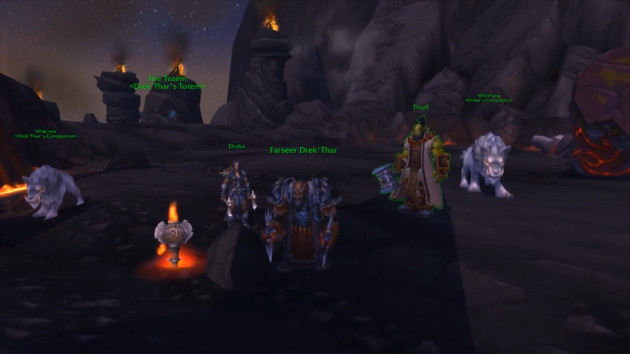 Quest Objectives
Speak with Durotan at your Garrison in Frostfire Ridge.
Return to the main hub for Frostfire Ridge (Horde Quests) in Warlords of Draenor, or continue below the Story Achievement: Ga'nar's Vengeance.