In the Shadow of Giants
Farseer Drek'Thar: The goren and the magnaron are ravaging the element spirits and smelting their essence as one would smelt steel.
Find them, and free them.
Draka and I will make our way to the Ascent of Frostfire. Meet us there if you are successful.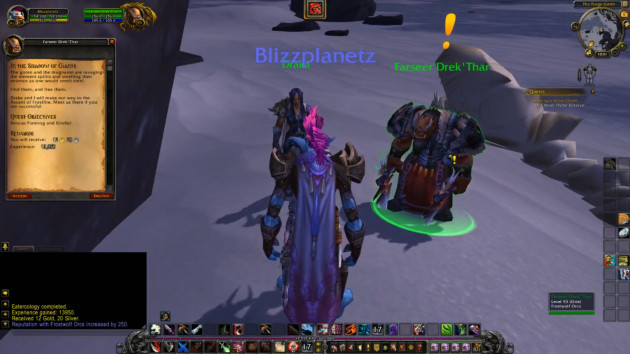 Quest Objectives
Rescue Flamrog and Kindler.
Completion
Farseer Drek'Thar: You have done well, (class).
Perhaps you should hold on to that fire totem a bit longer. You did the work to gather these children together. It should be your hand that helps free them when the time is right.
Return to the main hub for Frostfire Ridge (Horde Quests) in Warlords of Draenor, or continue below the Story Achievement: Ga'nar's Vengeance.