Melissa Kenny: Lord Norwington will want to thank you for saving his son himself. Why don't you come to the estate? We're preparing for a festival, and everybody's welcome.
We'll go ahead and tell him of all that has happened. See you there!
QUEST OBJECTIVES
Meet Lord Aldrius Norwington at the Norwington Estate.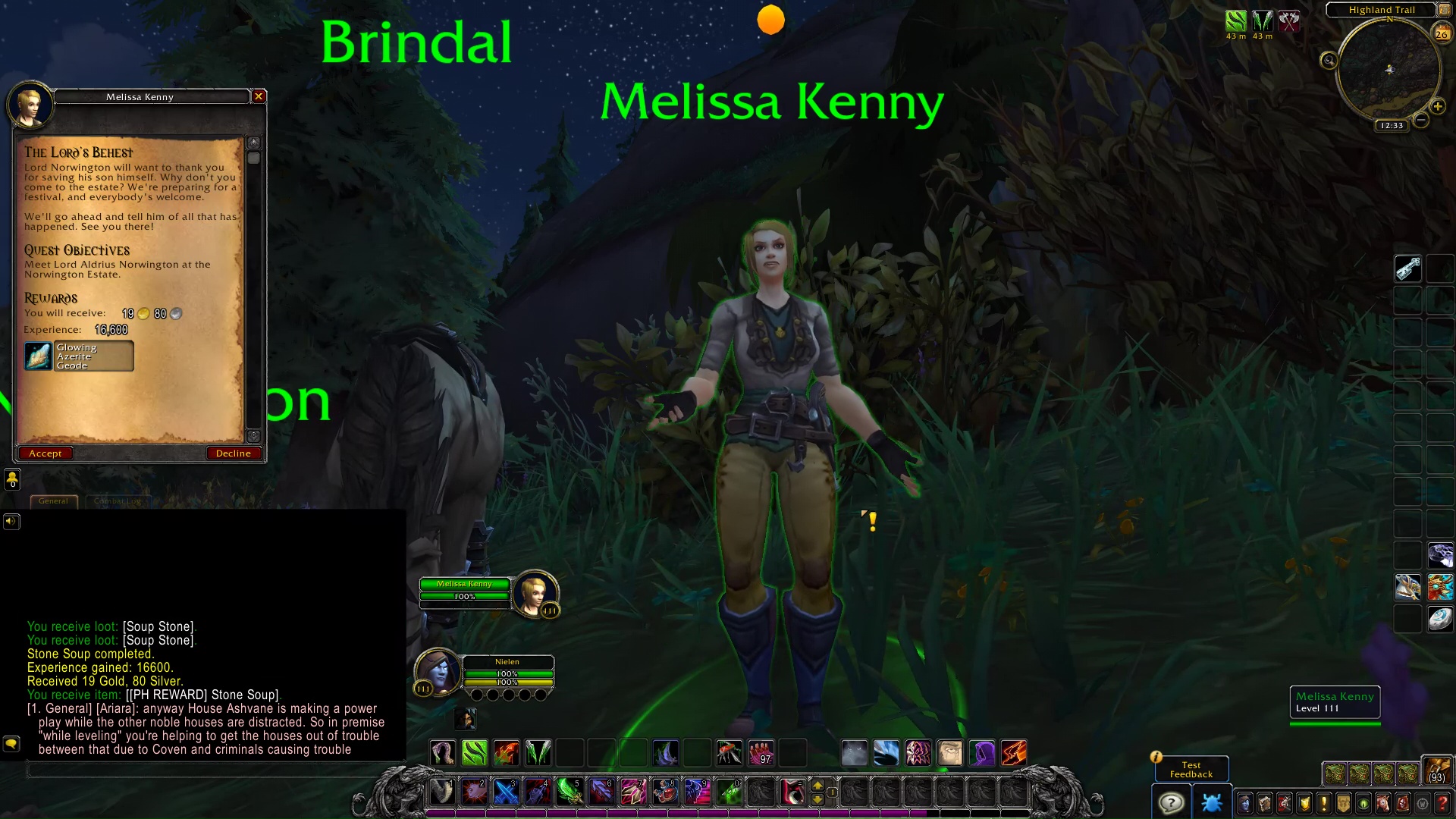 PROGRESS
Melissa Kenny: Alright Eddie. I think riding lessons will continue on the estate for now.
Eddie Norwington: I… I think that's fair.
COMPLETION
Lord Aldrius Norwington: You're (Name)? The hero that saved my son from the troggs? Hohoho! You are very welcome at my estate! You must regale me with your tales of your gallant rescue!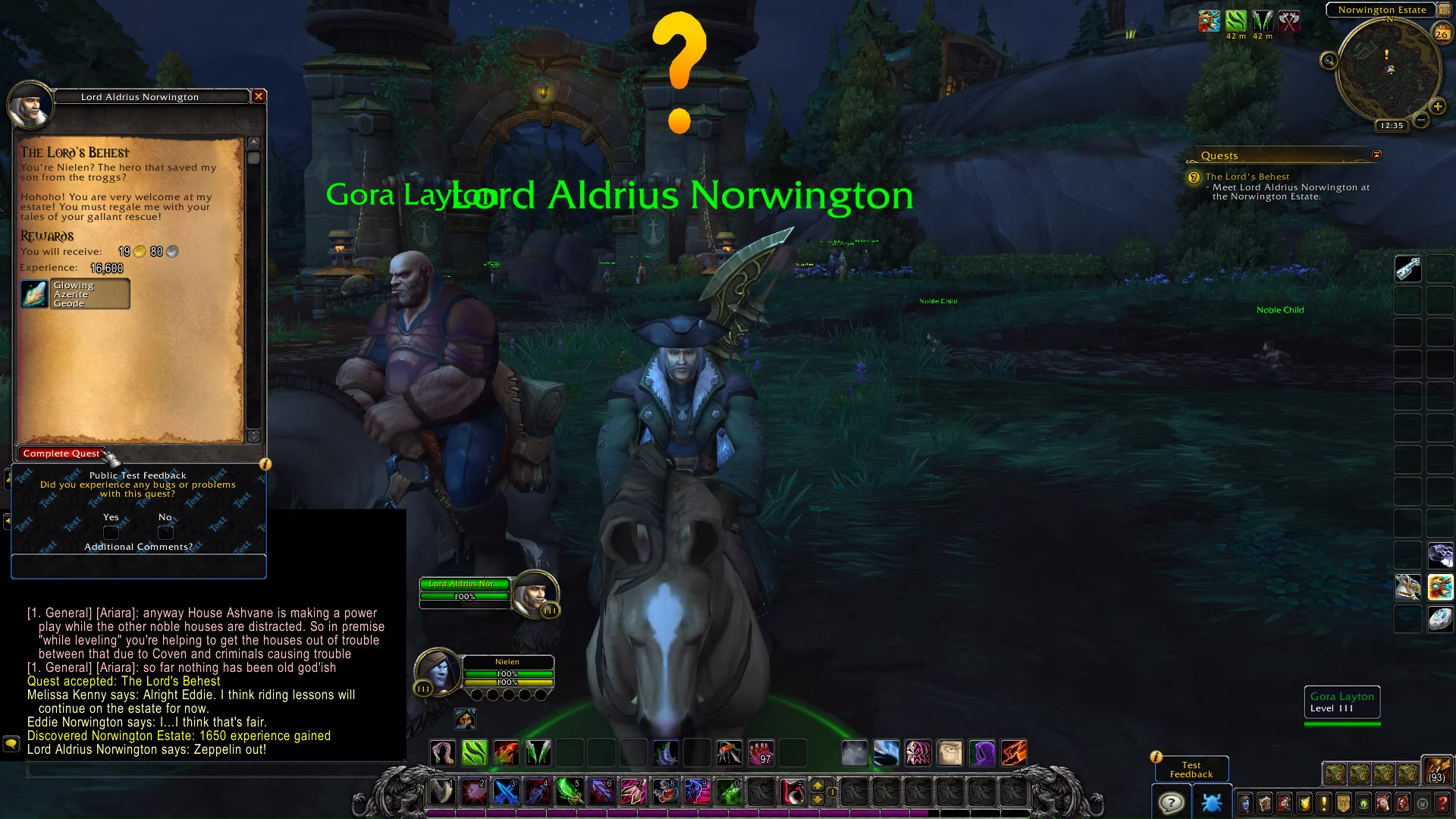 The Lord's Behest