Recipe Rock: On the surface of the rock you find carvings of what you make out to be ingredients.
If you find the ingredients, perhaps you can make the troggs' soup for yourself.
QUEST OBJECTIVES
Collect the ingredients for Stone Soup in Mistfall Cleft.
Soup Stone (4)
Unidentifiable Meat (2)
Saurolisk Scale
Stirring Bone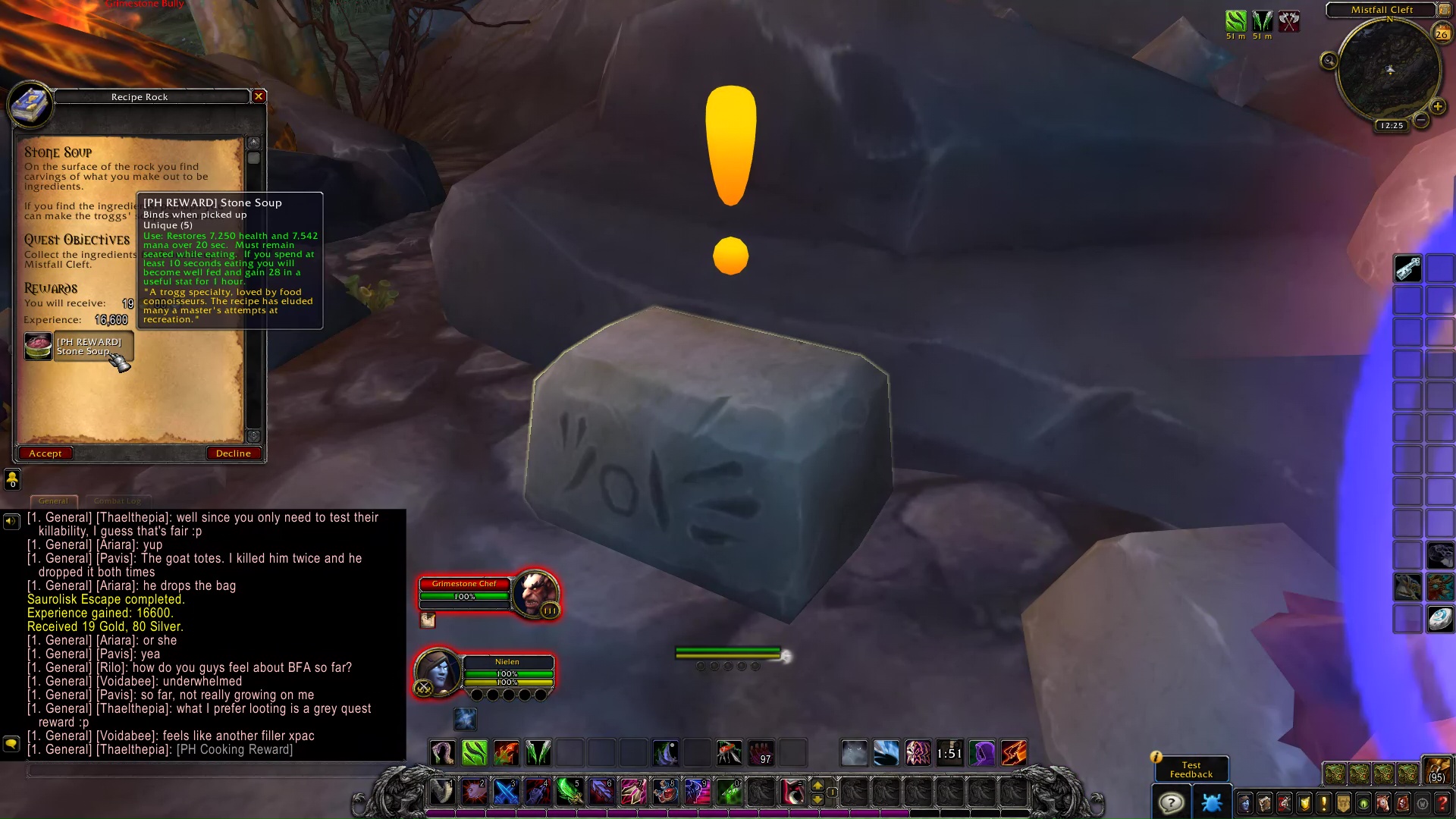 PROGRESS
TIP: Kill any Grimestone Chef to loot Unidentified Meat.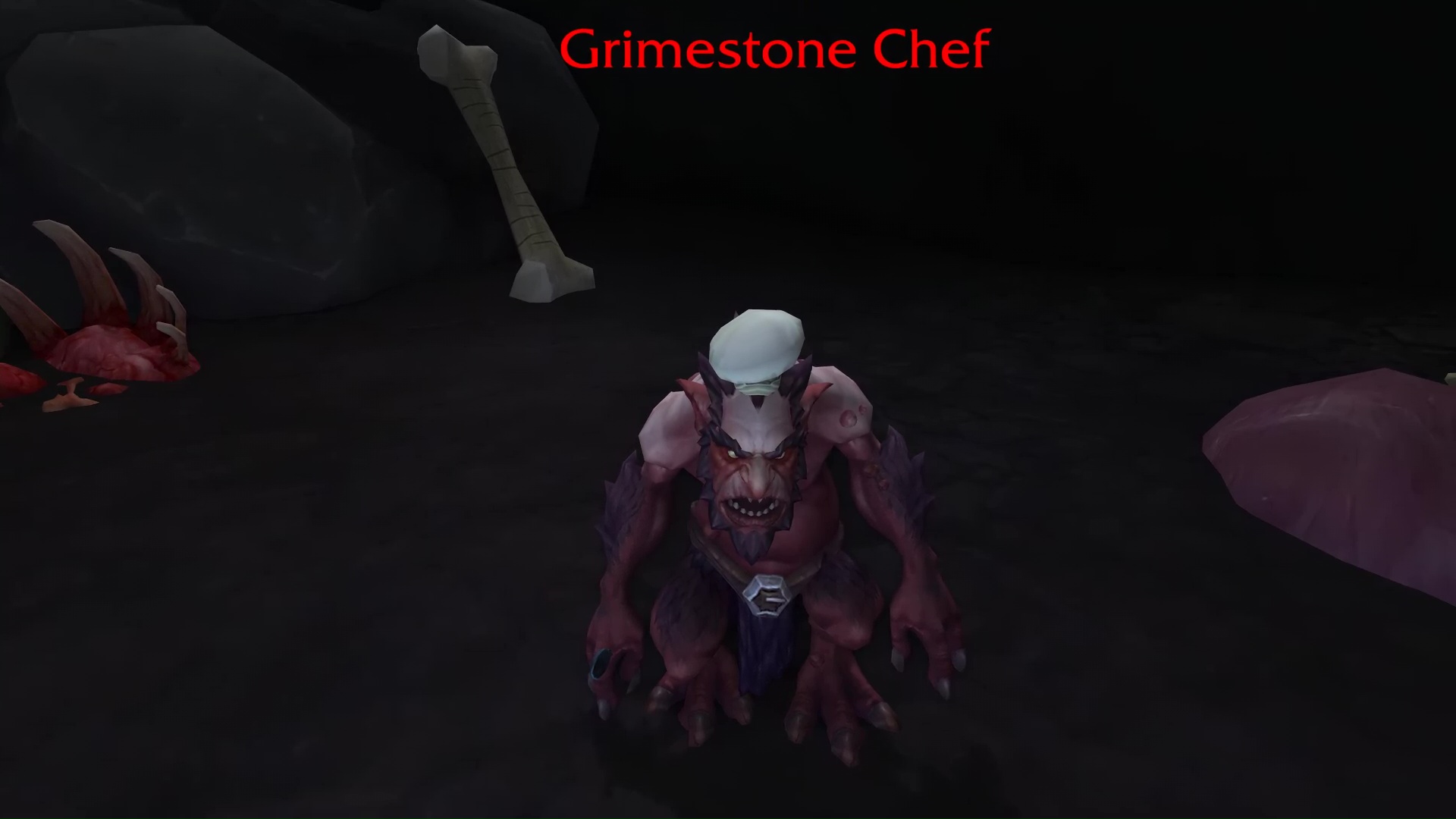 TIP: Kill any Grimsetone Handler to loot Saurolisk Scale.
TIP: Soup Stone can be found on the ground. They have a white silhouette to stand out.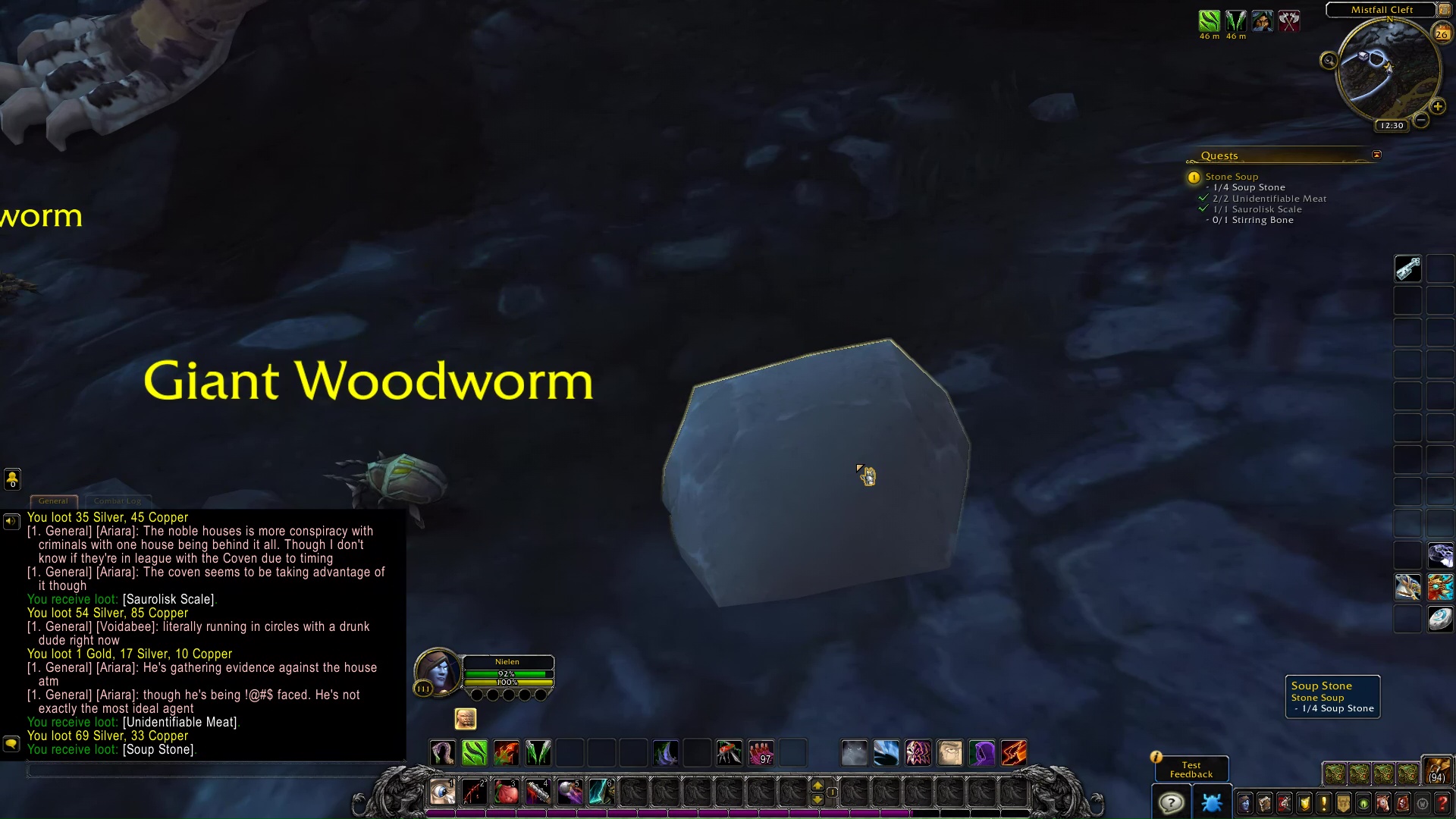 TIP: The Stirring Bone can be found on the ground, near a big Ribs steak — outside one of the caves located on the higher rise of the mountain, to the north. The quest turn in is at a bubbling cauldron filled with soup of carrot and fish.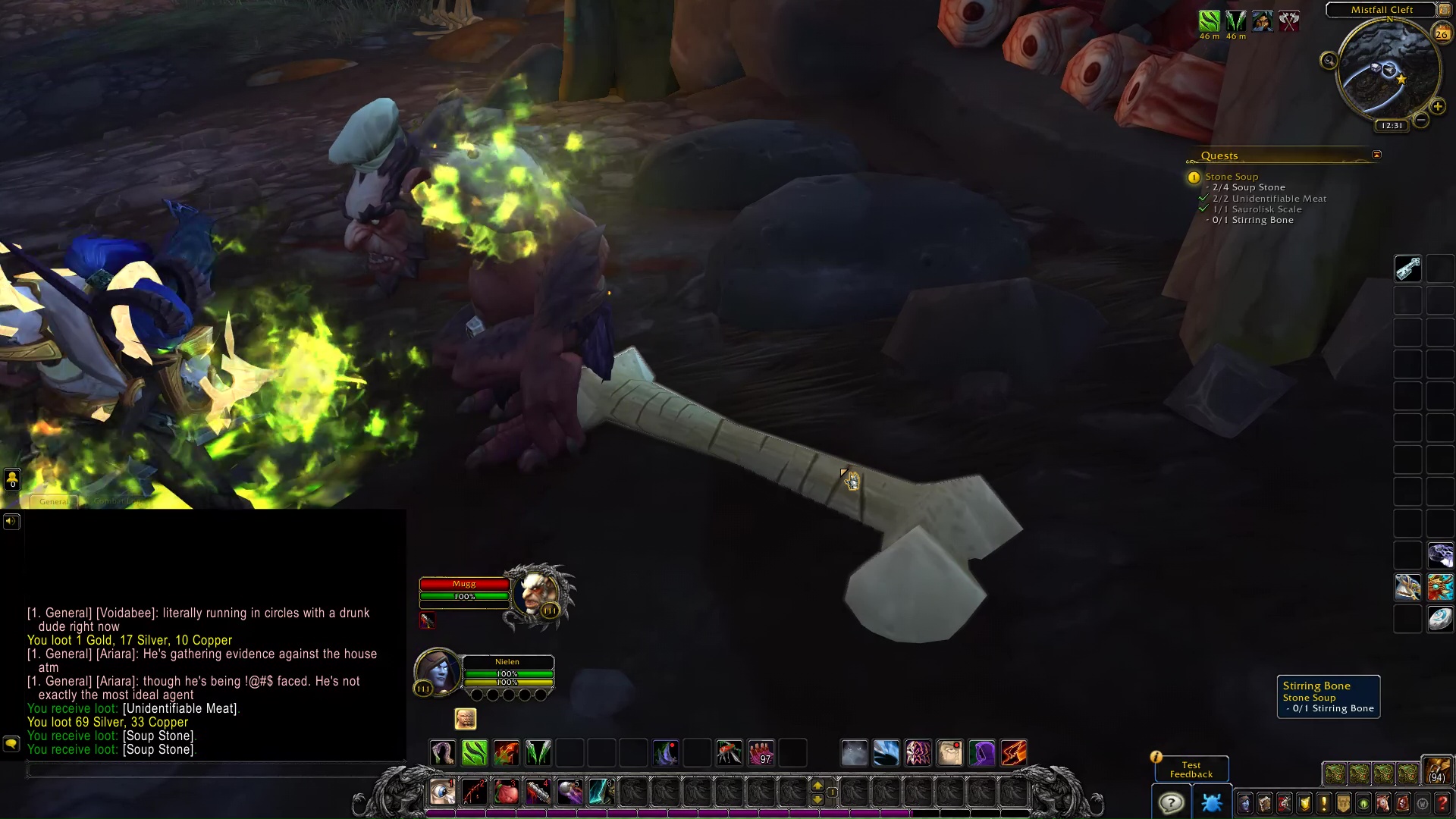 COMPLETION
Bubbling Cauldron: The flavor of the soup doesn't seem quite right. It must be missing ingredients.
Bubbling Cauldron: The soup has somehow taken on a somewhat floral quality. It feels well-balanced on the tongue and goes down very smoothly. This may be, in fact, the most delicious cuisine you have ever tasted.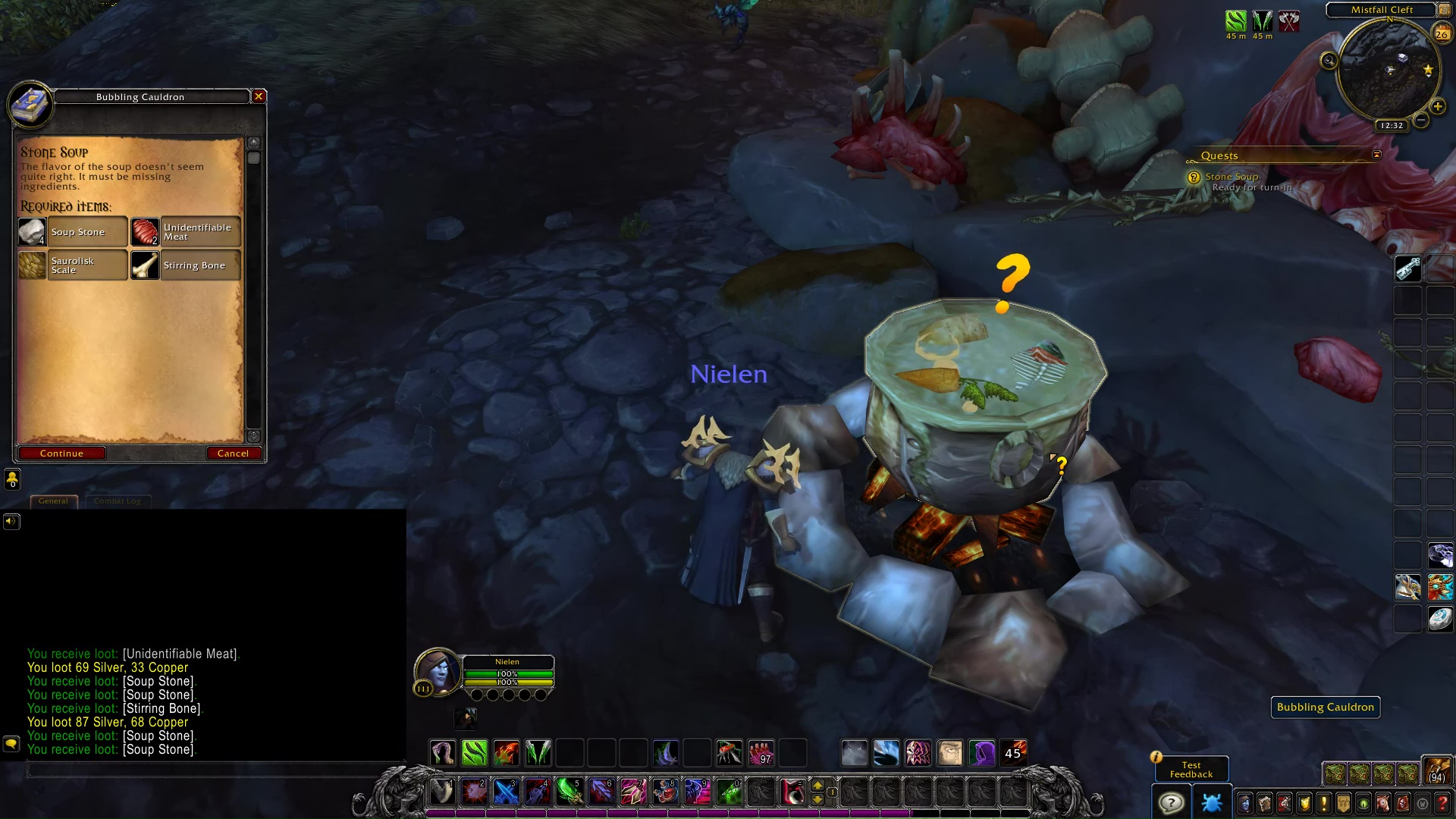 Stone Soup