Trapped Saurolisk: You cautiously approach a saurolisk tied to a post. It doesn't snap at you, but looks at you with defeat in its eyes.
The troggs seem to be keeping these saurolisks against their will. They should be freed before they are abused further.
QUEST OBJECTIVES
Free 6 Trapped Saurolisks.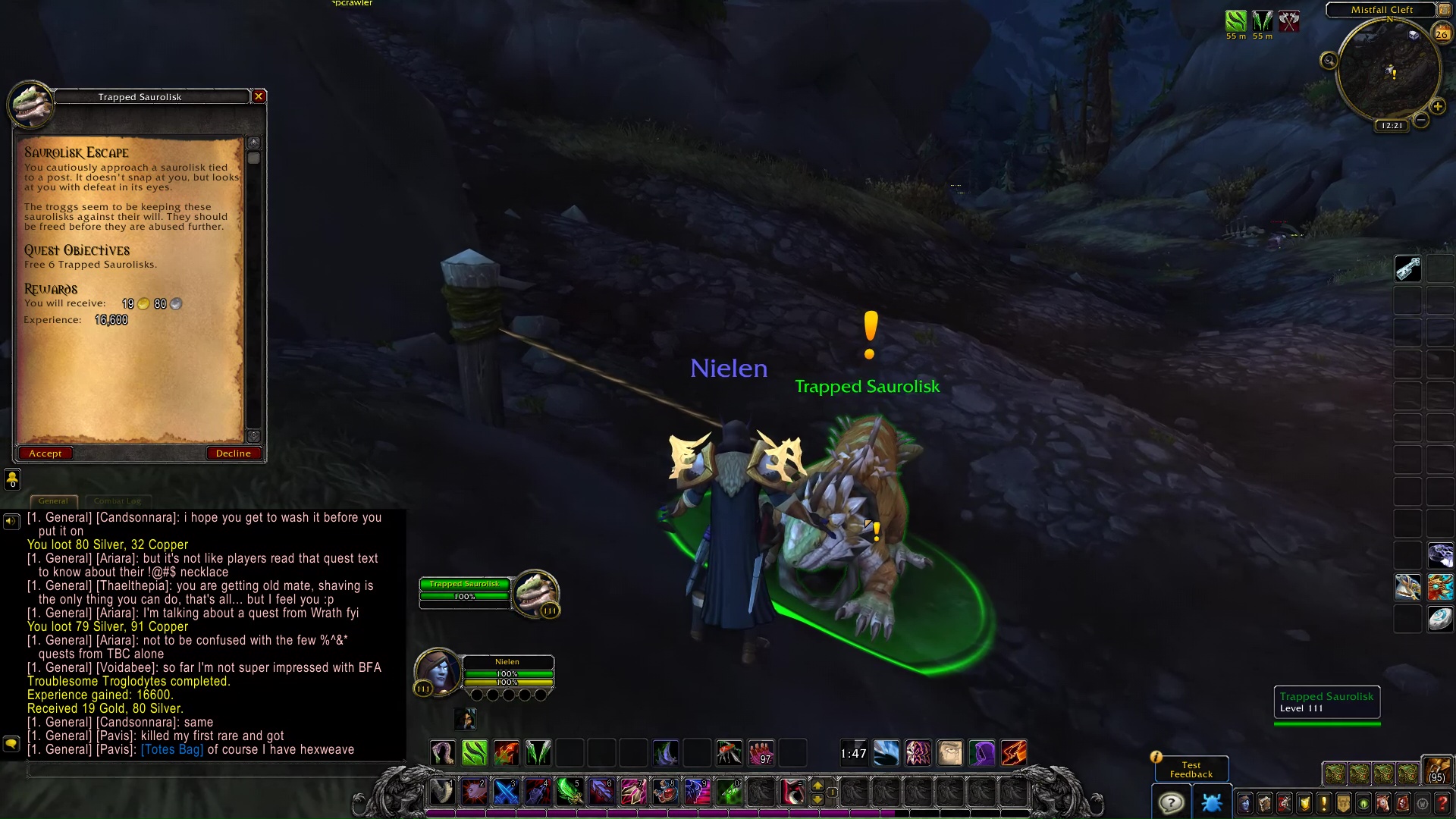 PROGRESS
TIP: Click the stake to free the Trapped Saurlisk. Some may be found inside the small caves.
COMPLETION
Melissa Kenny: Troggs training saurolisks to be ridden? Seems they've learned from watching us after all. It's better that you freed them. I don't particularly want to imagine what would happen if the troggs were widely successful in their new riding endeavors!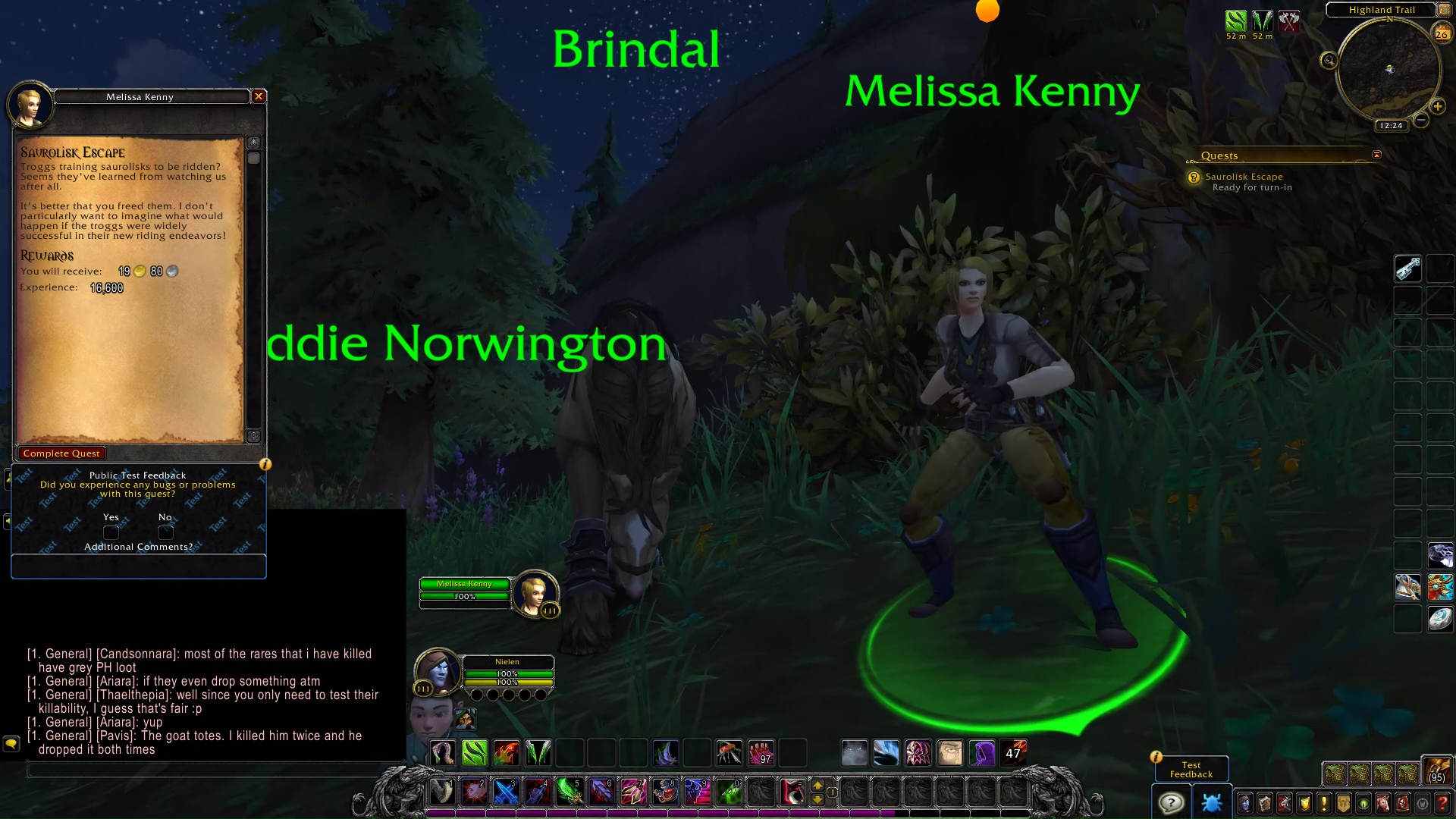 Saurolisk Escape