Nokano: Lemme guess, da saurid stole sometin' of yours as well, eh? Look, I not got da time to run down every little ting dese ankle-biters snap off wit'.
Ya want some coin? Help me kill some of dese snappers.
Otherwise, leave me be.
QUEST OBJECTIVES
Slay 8 Thieving Snappers in the Zocalo.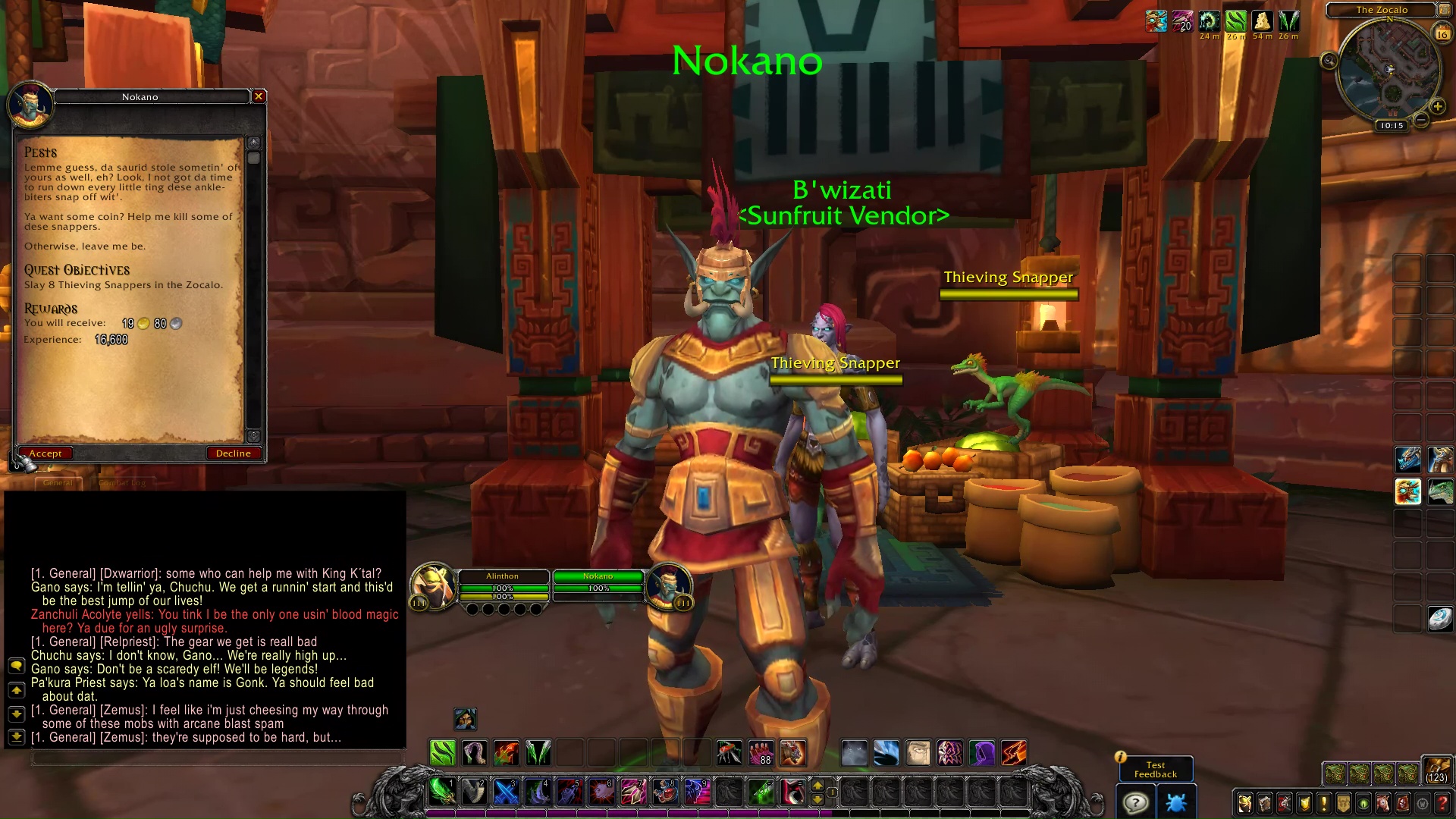 PROGRESS
TIP: After killing 8 Thieving Snappers, follow the Big one. If you miss him, just head north to the gates of the Zocalo. Near the gate you can see a pile of treasure and a sword. Click it.
Jani: Greetin's Rich-mon. And what bring you to the Shrine of Scavengers today?
COMPLETION
Jani: A thief has come to steal from thieves?
Pests