Deyon: The scroll will get you quickly back to our camp. When there, present the orders to Akru. Her knowledge is vast, she will be able to discern the truth within.
QUEST OBJECTIVES
Take the Orders from Nazjatar to Akru for decryption.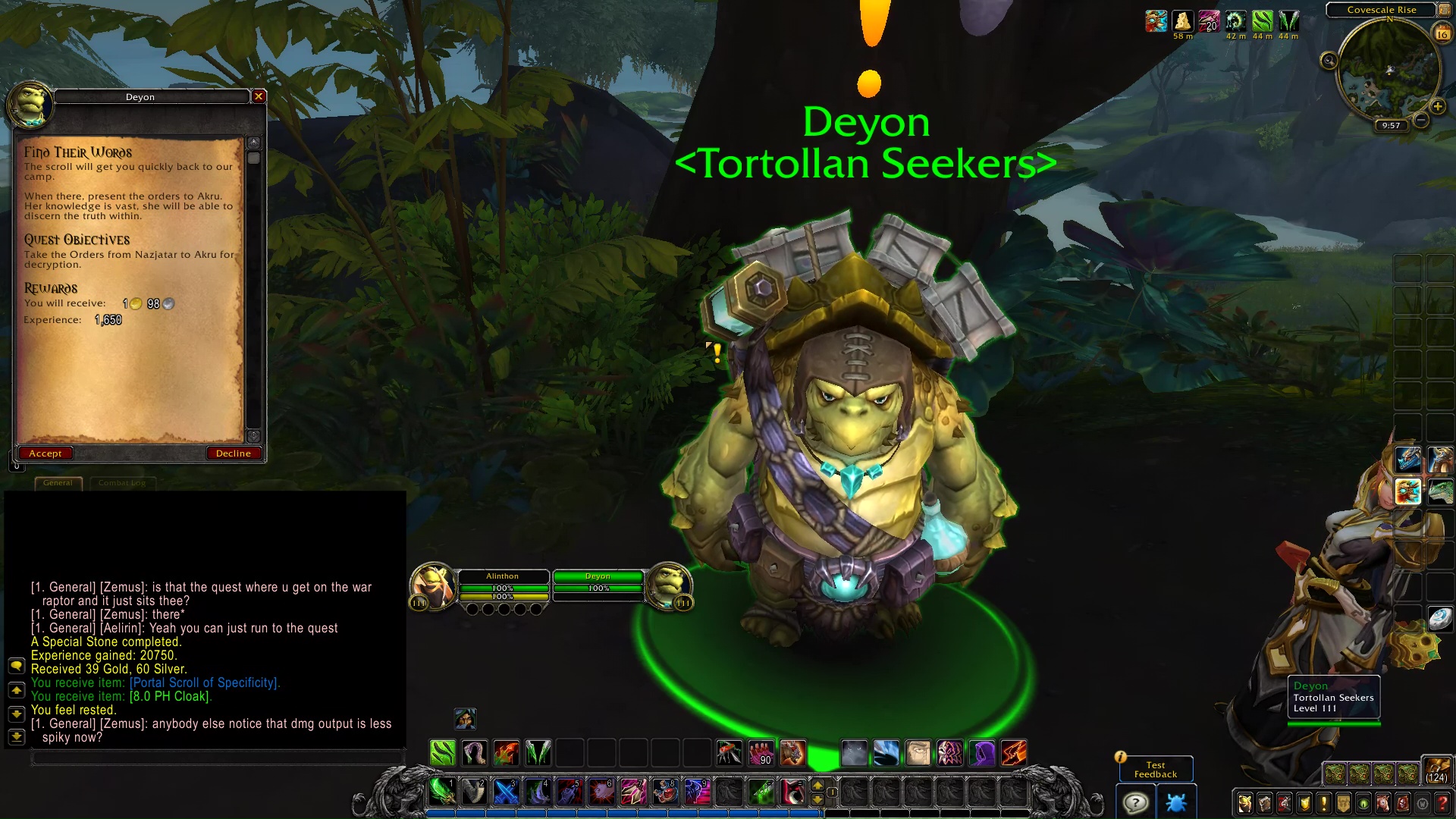 COMPLETION
Akru: Yes… Yes… I see here. Dire words indeed, young one.
Akru: Oh my! This is just awful. These are orders to kill those loyal to Gral. Queen Azshara is planning something, and she is not alone. Gral got too close. The Zandalari do not know the horror before them. They must be warned.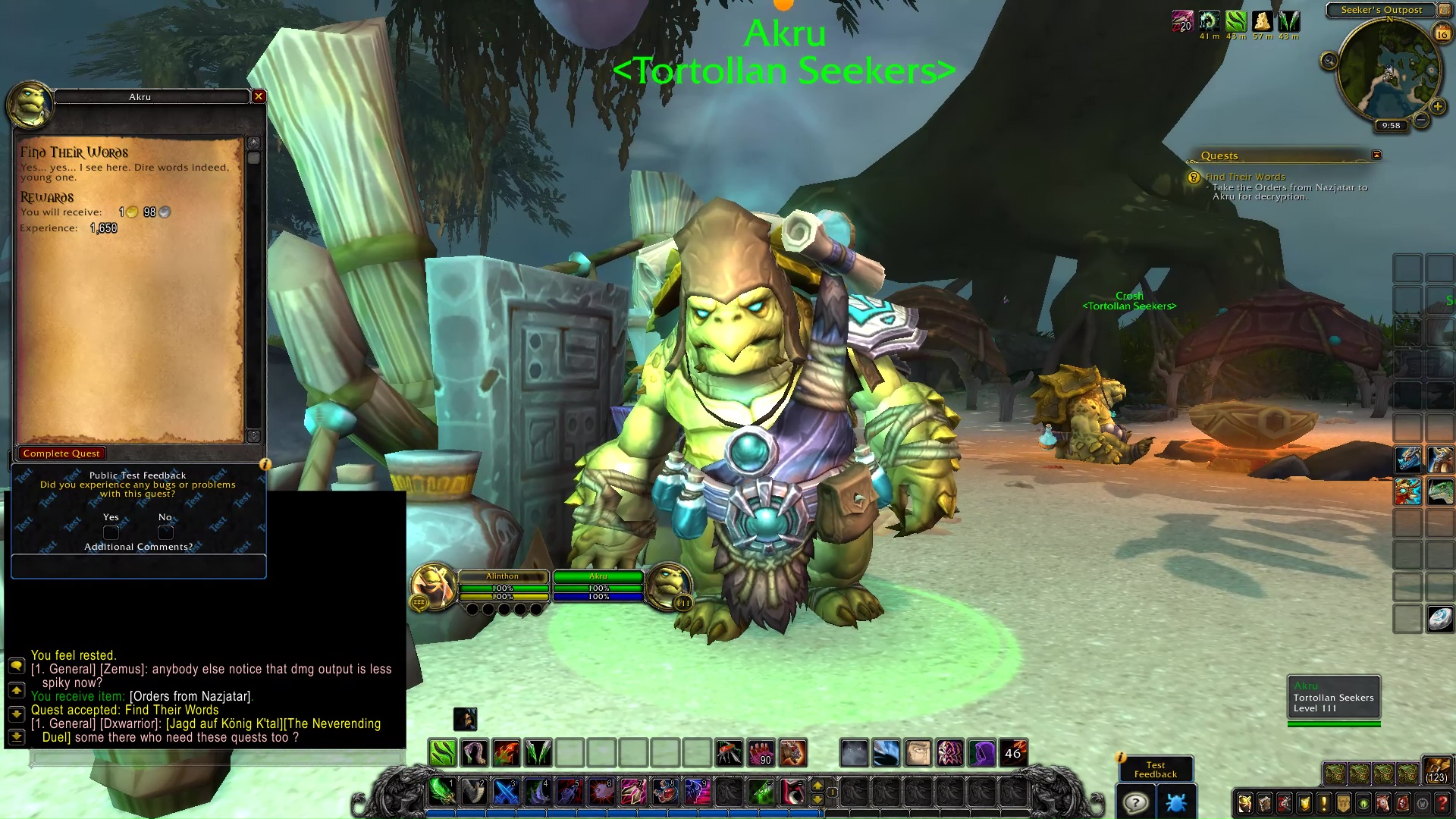 Find their Words