Beastlord L'kala: Your beast be thriving! I did not think an outsider would succeed at dis, to be honest. I think your hatchling be ready to learn a new skill. Head out into da Kwathari Wildlands and see if you can teach your baby to fight!
QUEST OBJECTIVES
Command your hatchling to assist you in combat.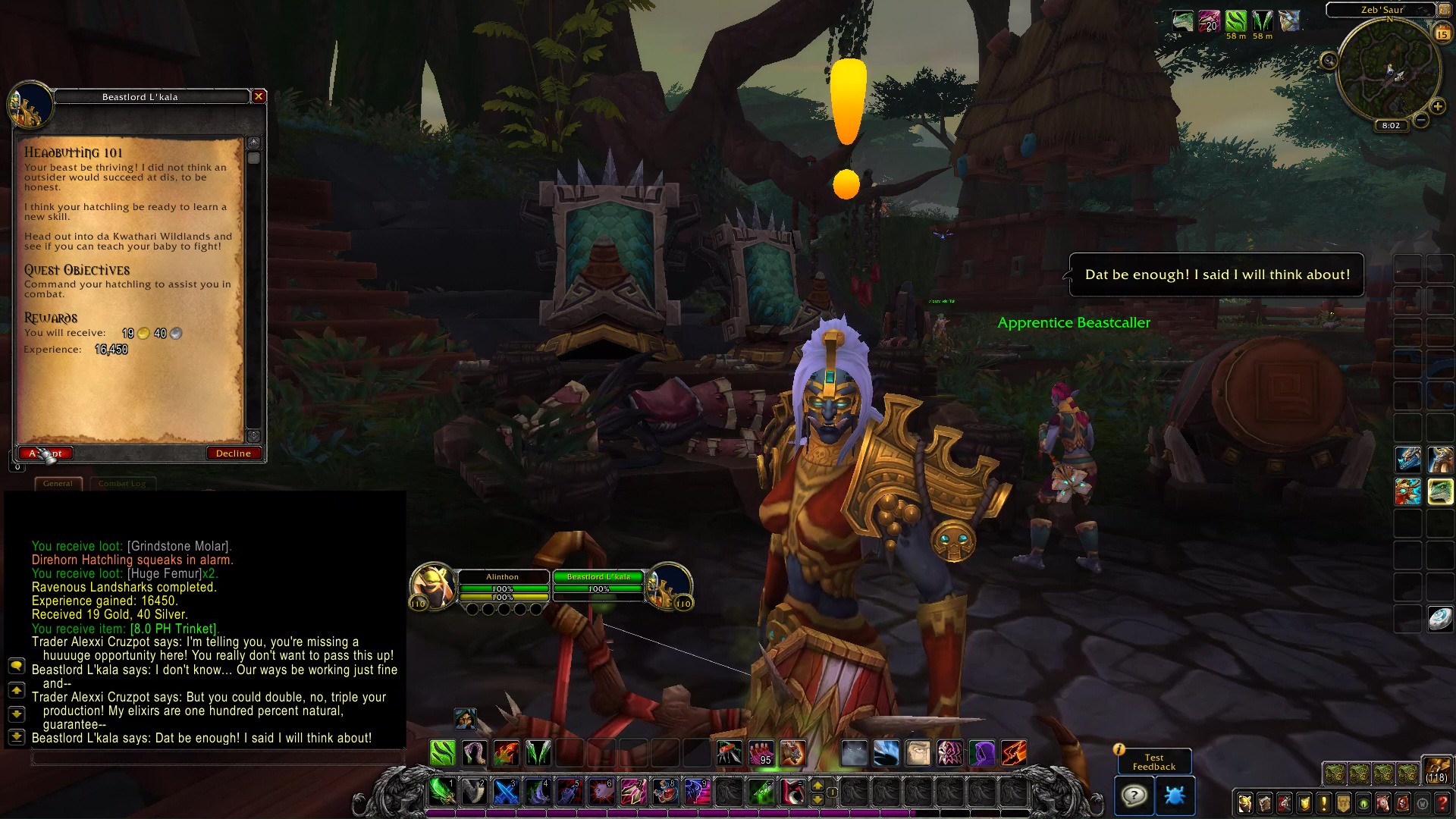 PROGRESS
TIP: Go to the Kwathari Wildlands. Attack Feral Ravasaur and click the "Mark for Attack!" icon that appears in the bottom-center of your screen, above the spellbar. It will command the Direhorn Hatchling to charge and attack the target.
A Guttural Voice: What is it you have there, Rich-mon? A shiny trinket for ol' Jani? Bring it closer…
Direhorn Hatchling squeals in fear.
Direhorn Hatchling whiles excitedly.
Direhorn Hatchlingshivers and whines.
Direhorn Hatchling squeaks in alarm.
Direhorn Hatchling nuzzles you warmly.
Wingrider Nivek: Hey! You be da talk of da Kraal, outlander. Dey say you be exceptionally brave!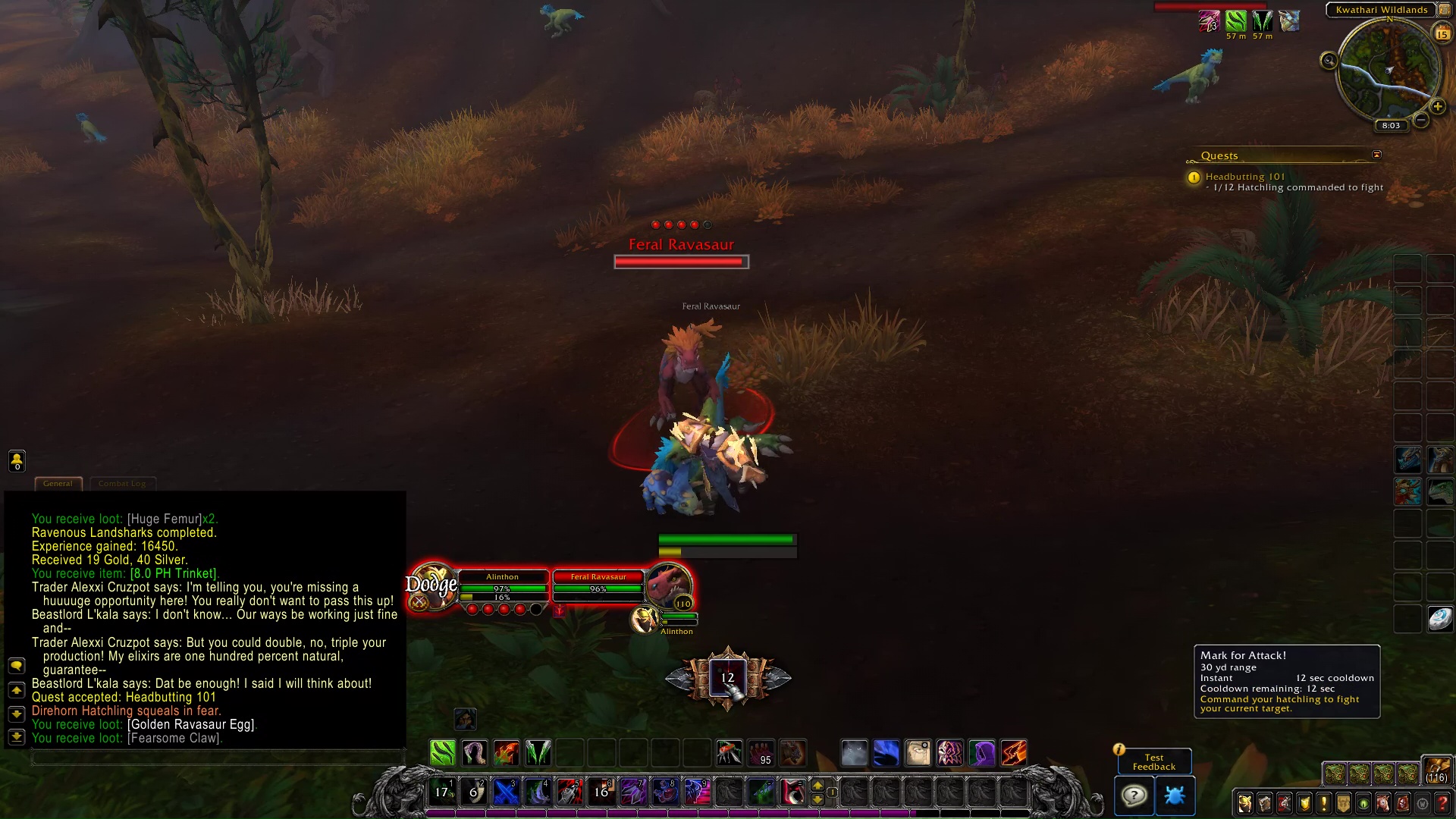 COMPLETION
Beastlord L'kala: Well done, outlander. Dat hatchling be coming along nicely!
Headbutting 101