Koba: My folks are in the field doing some research. So I stay here, patiently waiting, as they told me to do. These monsters came and took my treasures! They took my best friend in the whole world, Spitzy! They took them all. They ran far. I do not move fast… Could you please get them back and find my family?
QUEST OBJECTIVES
Collect all of Koba's treasures.
Amphibious Lab Enclosure
Spitzy
Hatchling's First Alchemy Stone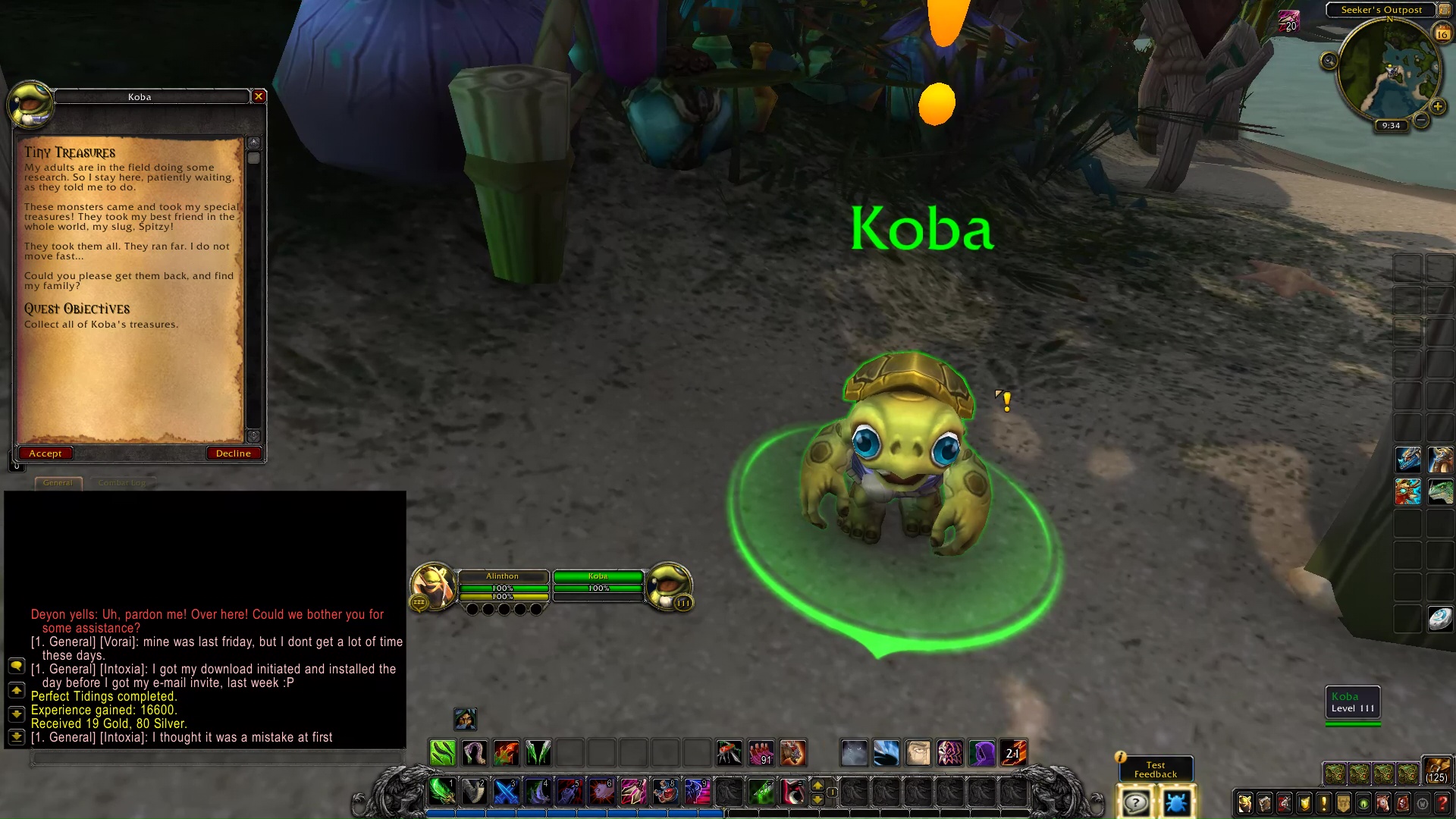 PROGRESS
TIP: The mini-map marks the locations of each item. A basket, a snail, and a yellow floating stone. You are rewarded a toy: Spitzy. A snail on your head.
COMPLETION
Choa: Koba's favorite things! I do hope he stayed put. He is filled with such haste. Thank you, (race), my boy and I will be reunited soon. Also, Spitzy asks that you take this little sluglet with you on all your adventures.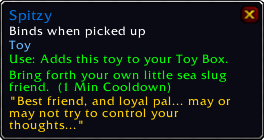 Tiny Treasures