Chronicler To'kini: Far to the south you will find the bones of an ancient creature. This is Xibala, the progenitor, first of the devilsaurs. She was mother to Rezan, mother to all that came after. The Zandalari do not live there, as it belongs to beasts now.
I have heard rumors of some of your Horde arriving in search of something among her bones.
This is ill advised. Look into it, won't you?
QUEST OBJECTIVES
Travel to Xibala and speak with Examiner Tae'shara Bloodwatcher.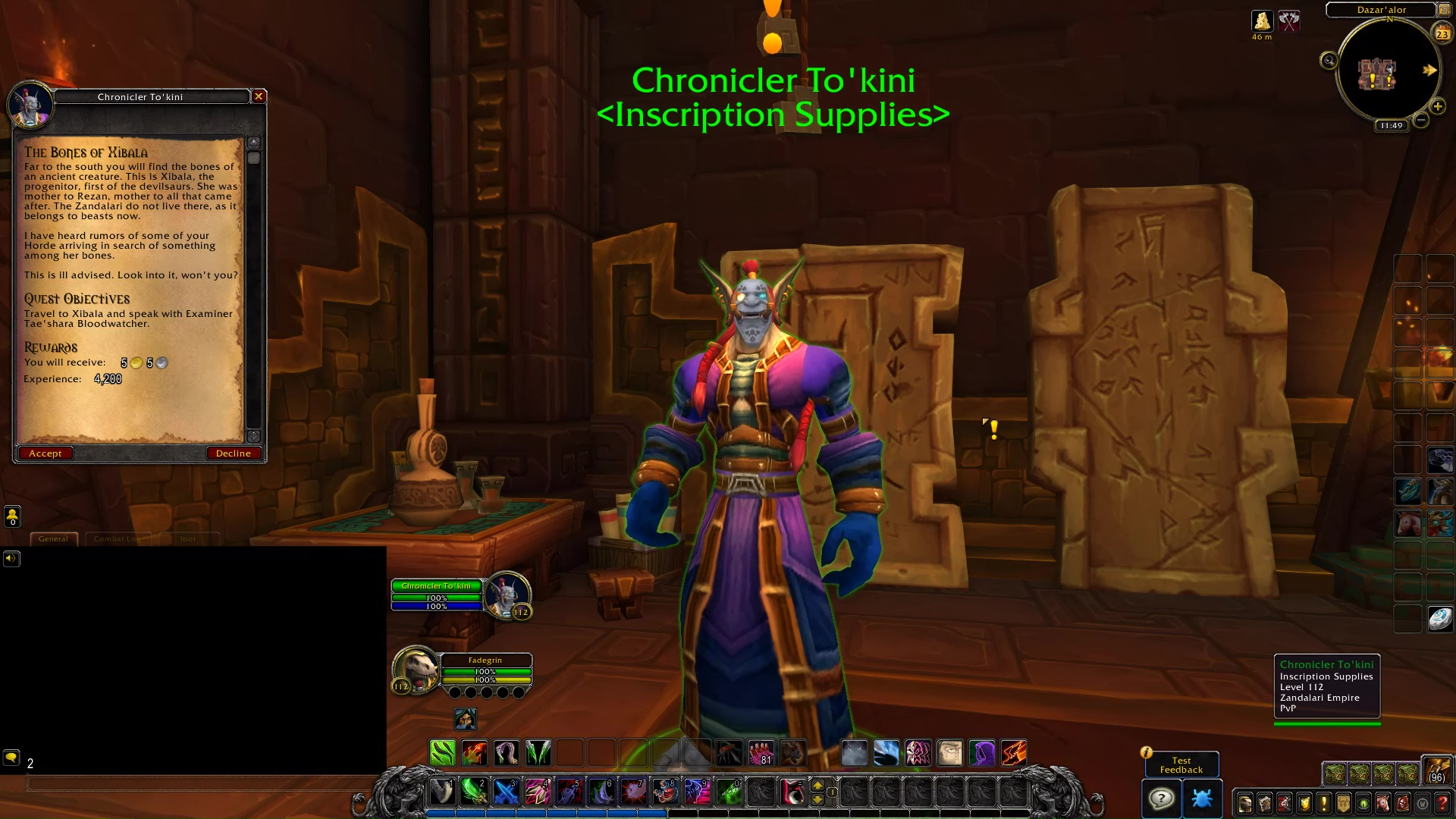 PROGRESS
Examiner Tae'shara Bloodwatcher: To think the trolls may have been sitting on the archaeological find of the millenium!
Apprentice Telemancer Astrandis: Do not forget our purpose here. We must find the Eye before the Alliance can.
COMPLETION
Examiner Tae'shara Bloodwatcher: I've waited for such a find all my life. I will make my father proud.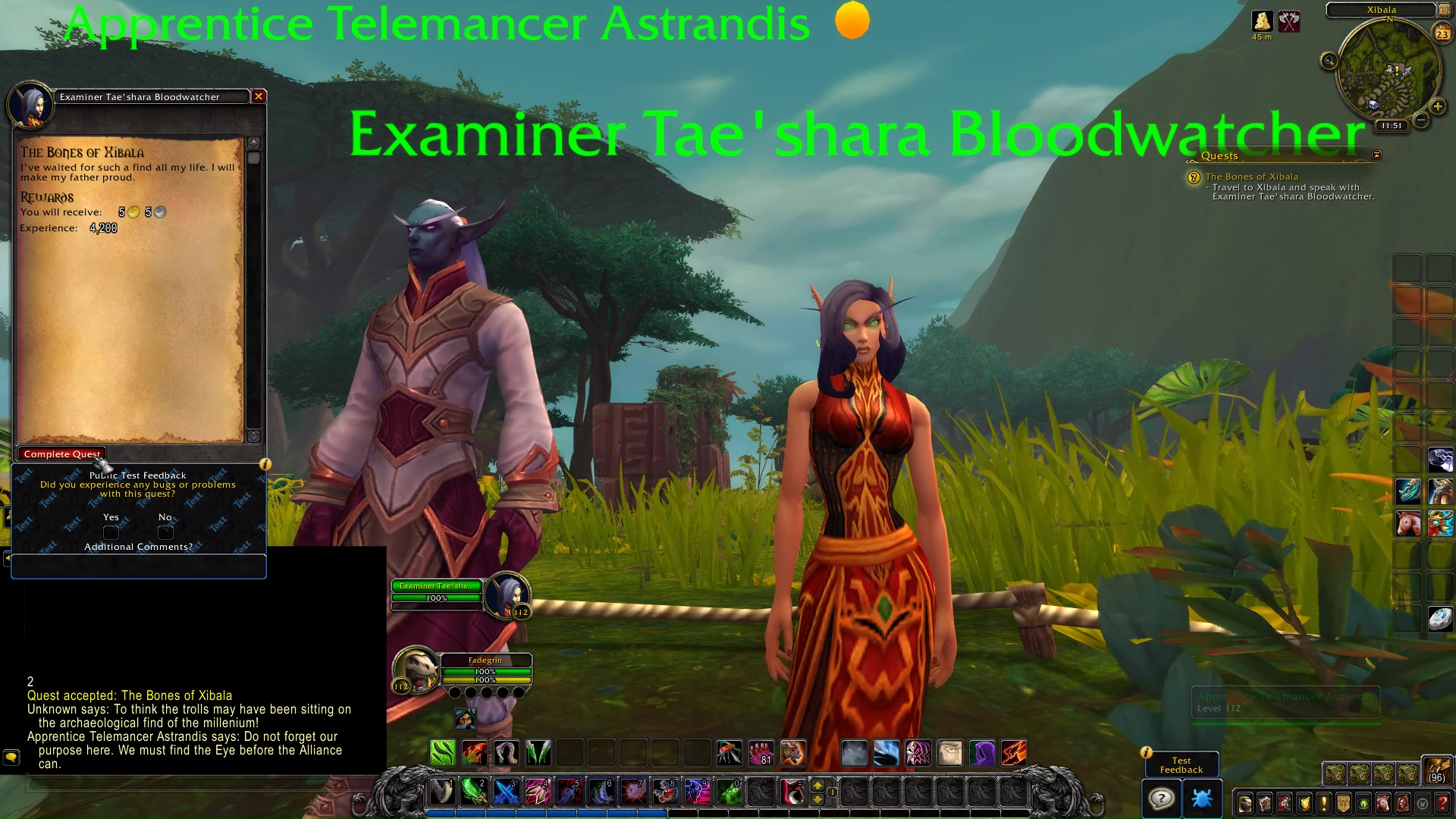 The Bones of Xibala