Wardruid Loti: Good news, we found da source of the da corruption.
Da bad news, it be a ritual on the apex of Zanchul.
Blood magic wieldin' heretics be empowering some sort of dire troll up there.
How it got all da way to the apex without us catching it be something I am sure Raal and I will be arguin' about for the next year.
Come, let us stop dis heresy.
QUEST OBJECTIVES
Slay Degrada.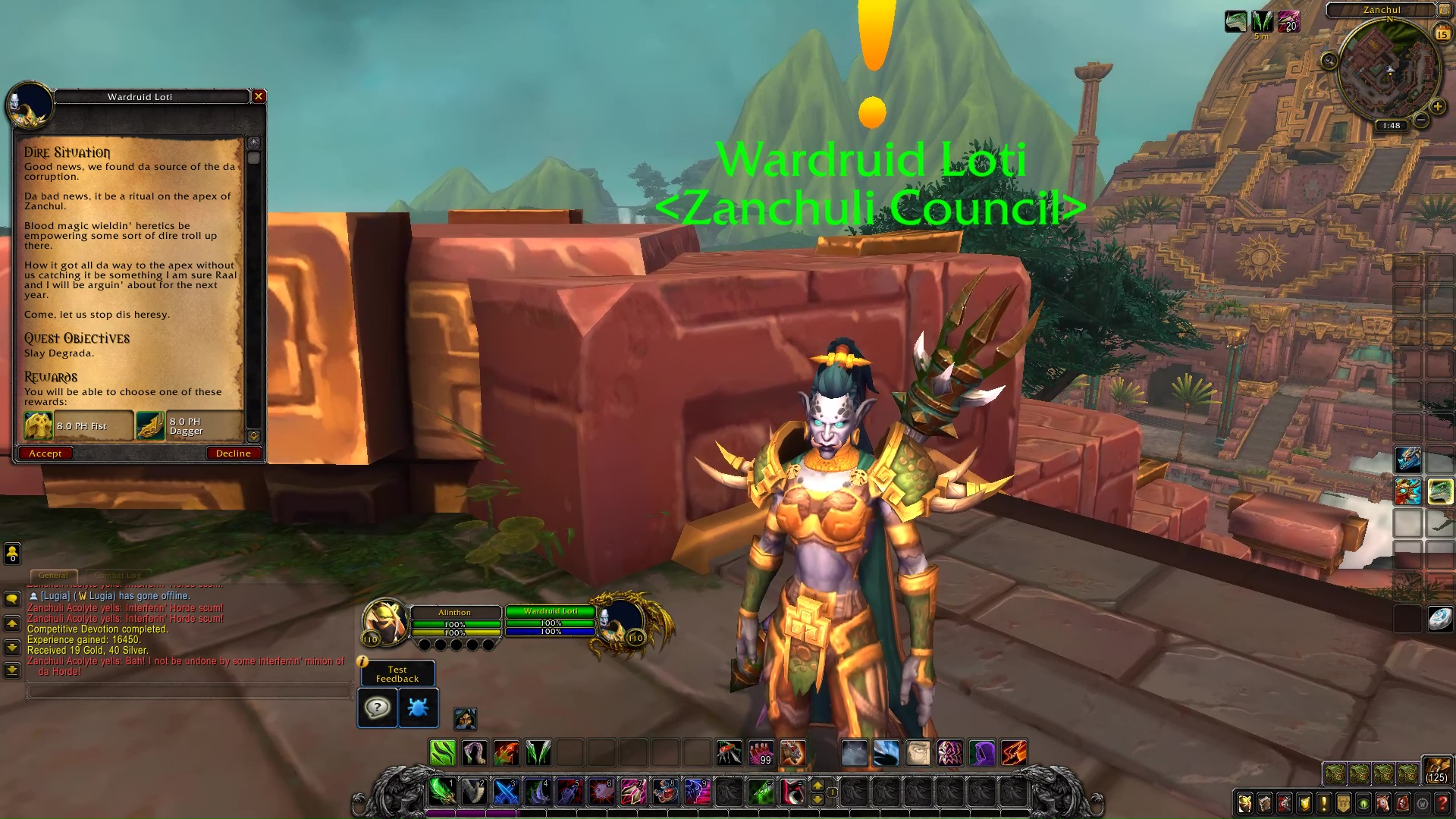 PROGRESS
Turn around, and go up the long stairs to the north. Dregada is at the top of the temple.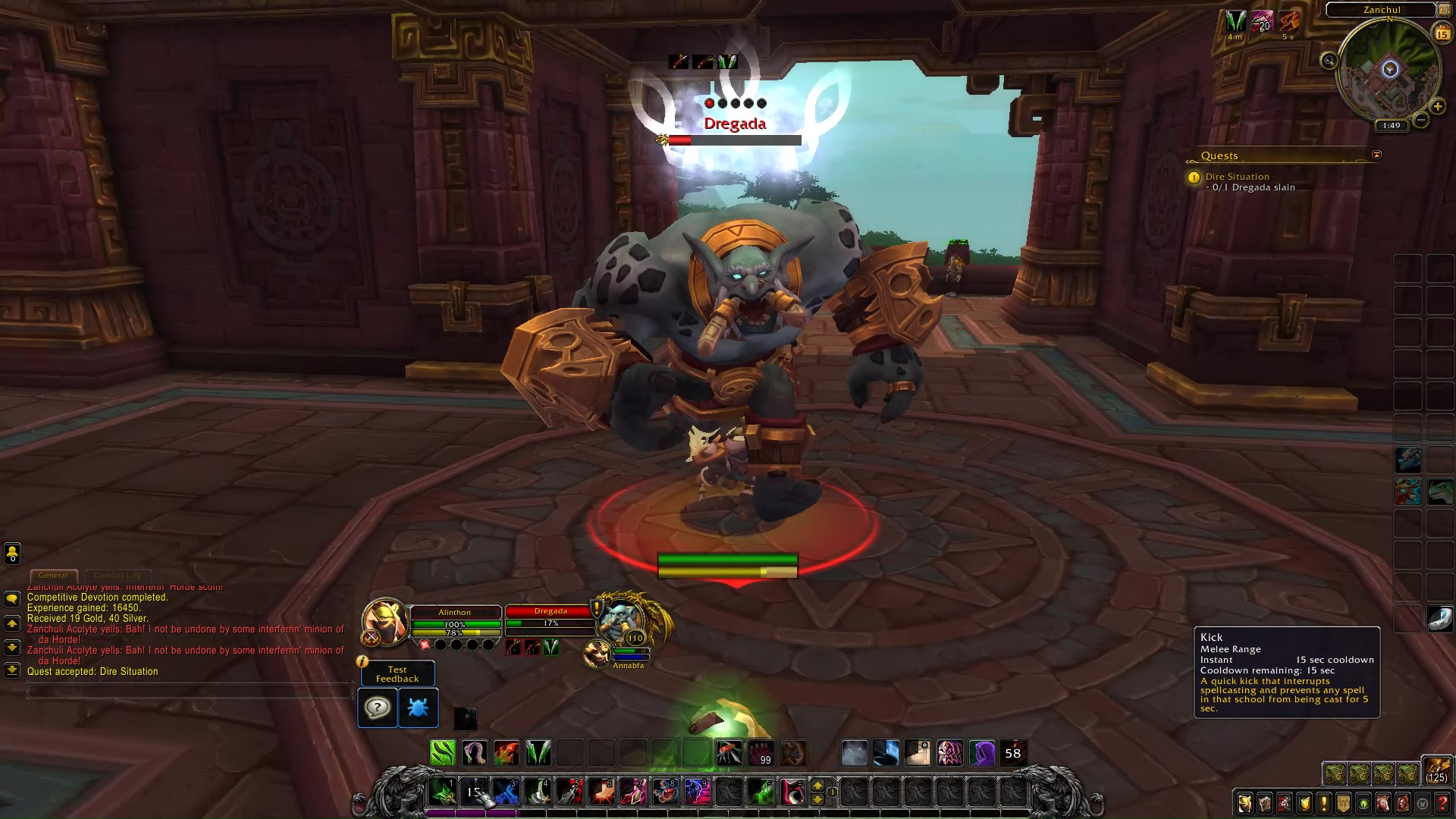 Once Dregada dies, Wardruid Loti is now located behind the spot Dregada is fought. She rewards a weapon.
COMPLETION
Wardruid Loti: Not going to have dat blood in my temple!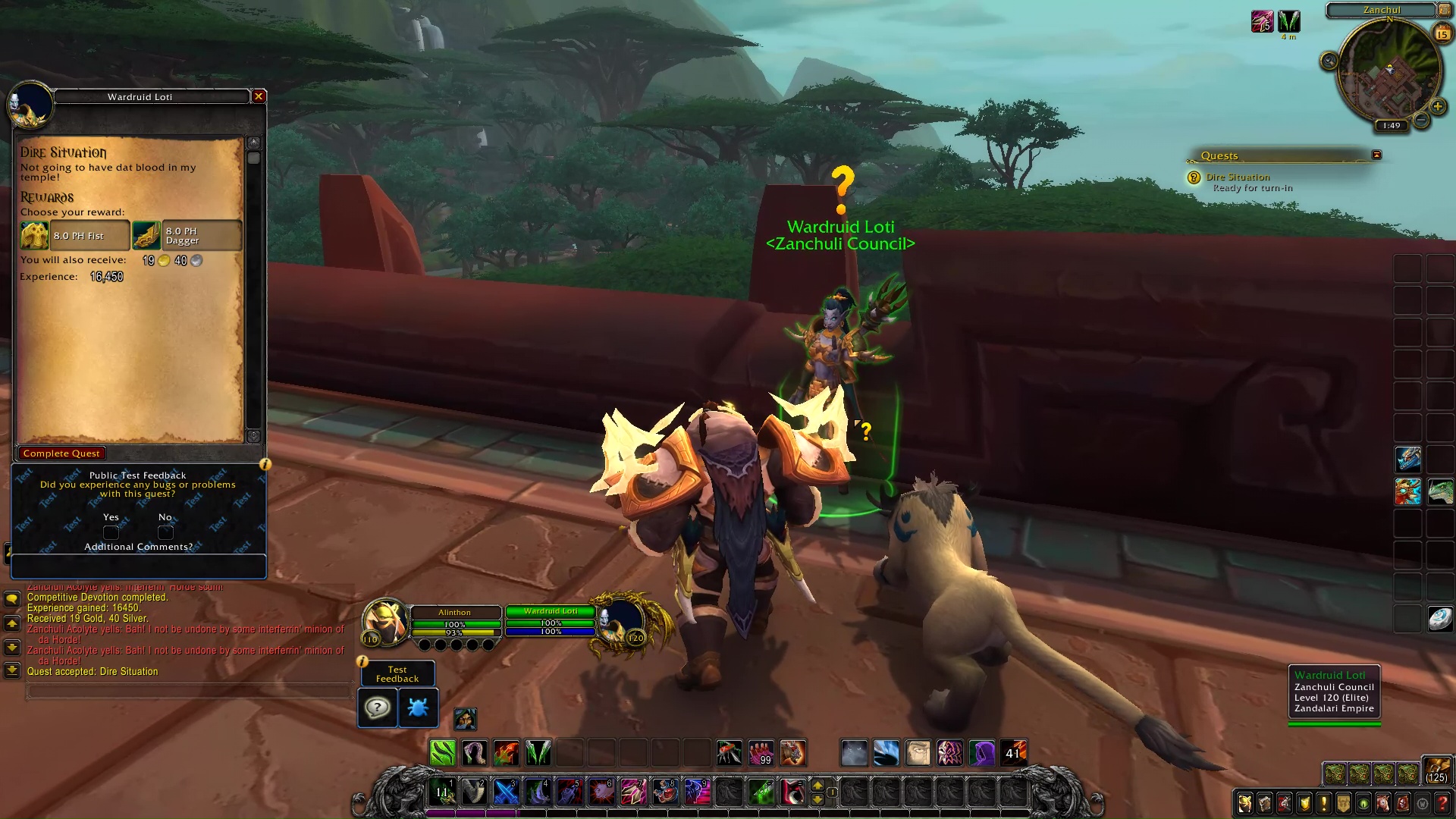 Dire Situation