As far back as January 2013, TrackingBoard.com posted:
"Warner Bros. may be making strides in the right direction with its long gestating WARCRAFT film, as there is interest for Johnny Depp to star."
This rumor has never been confirmed by director Duncan Jones, Legendary Pictures nor Blizzard Entertainment. There was another rumor on July 30, 2013 spinning from BleedingCool that the Warcraft film script is based on the First War with Khadgar as the leading role.
However, back on August 30, 2013, I reported a quote from the "Production Weekly" auditions magazine which revealed the term "Conflagration" as a sort of codename for the Warcraft Film, and a brief description of the plot which contradicts the first rumor and makes us go bananas on what is truth or not.
His evil is legend. Lord of the undead Scourge, wielder of the runeblade Frostmourne, and enemy of the free peoples of Azeroth. The Lich King is an entity of incalculable power and unparalleled malice – his icy soul utterly consumed by his plans to destroy all life on the World of Warcraft. But it was not always so. Long before his soul was fused with that of the orc shaman Ner'zhul, the Lich King was Arthas Menethil, crown prince of Lordaeron and faithful paladin of the Silver Hand. When a plague of undeath threatened all that he loved, Arthas was driven to pursue an ill-fated quest for a runeblade powerful enough to save his homeland. Yet the object of his search would exact a heavy price from its new master, beginning a horrifying descent into damnation. Arthas's path would lead him through the arctic northern wastes toward the Frozen Throne, where he would face, at long last, the darkest of destinies.
Just an hour ago, the Associated Press posted Johnny Depp attended the London Film Festival with blonde hair — just 12 weeks away from the filming of Warcraft in Vancouver.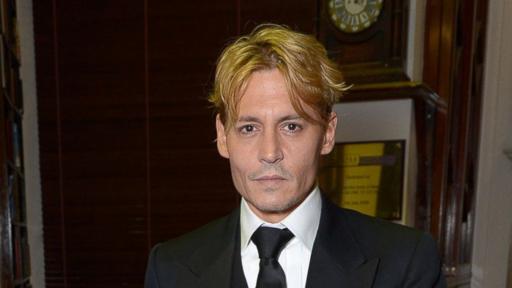 Running a search in google for Johnny Depp photos show he has never used this particular tone of blonde before. It is a very particular … distinctive … and iconic blonde hue. Hmm?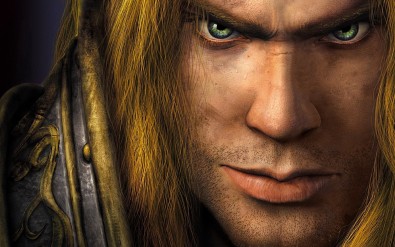 The Warcraft Film is slated to begin rolling cameras on January 13th, 2014. Release date was announced to be on December 18, 2015.
Duncan Jones will be at Blizzard Entertainment's BlizzCon co-leading the Warcraft film panel along with Chris Metzen and Rob Pardo on Saturday November 8 at 1:00pm. If you weren't lucky to get a BlizzCon ticket you can still watch live this panel with the BlizzCon Virtual Ticket which allows you to watch a livestream either on your TV (DirecTV) or online on your PC. Get your Virtual Ticket here.