NOTE: The freelancer did not record the video. Apologies.
Blizzard Entertainment will host a World of Warcraft: Legion panel at San Diego Comic Con on Thursday, July 21 to discuss details of the upcoming expansion. Bookmark this page to watch the World of Warcraft: Legion panel video. A Blizzplanet correspondent will be there to record the panel. Stay tuned.
The Overwatch Panel video may be watched here.
NOTE: All our coverage at various events have costs associated with them. Please, support us via PayPal here or Patreon here.
Warcraft: The Road to Legion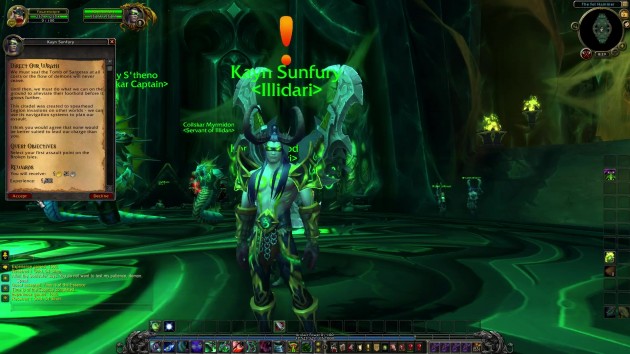 A team of Blizzard Entertainment's veteran designers, writers, and artists talk about World of Warcraft: Legion, and the exciting content that will be leading up to its launch. The panelists include Alex Afrasiabi (creative director, World of Warcraft), Chris Robinson (senior art director, World of Warcraft), Matt Samia (senior creative director of brand marketing), and James Waugh (director of story & creative development). The panelists will also take part in a Q&A session, where you can ask all your burning questions about the Burning Legion.
Thursday July 21, 2016 3:30pm – 4:30pm
Room 6BCF