Zul the Prophet: Now that this nuisance is out of the way, I can return my focus to the city. Zuldazar has languished while I was away.
You should return to Rastakhan. Let the king know that his will has been carried out and that this false prophet is no more.
You might think to share Vol'jamba's words with him, if you feel it worth his notice. I cannot say it will change anything at all.
QUEST OBJECTIVES
Meet the king's envoy and return to Dazar'alor.
Meet the king's envoy
Ride the pterrordax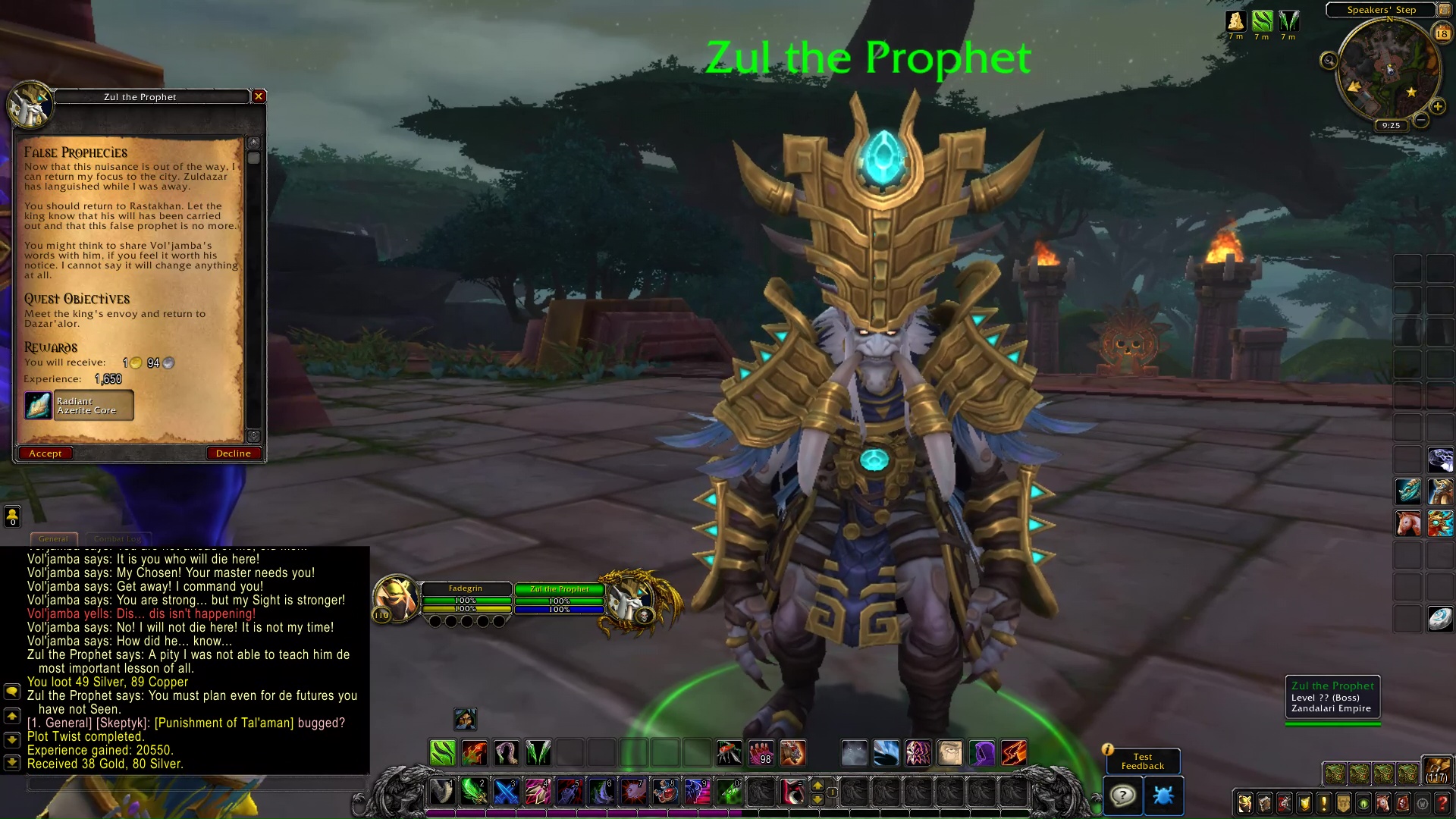 PROGRESS
Zul the Prophet: Let ol' Rastakhan know I will return in my own time. Oh, and thanks.
TIP: The mini-map marks your next destination to meet Habutu (Shield of the King). Click the Pterrordax (Scarbeak) to be transported back to the Golden Throne at the Zuldazar temple.
COMPLETION
King Rastakhan: Perhaps Zul will remember his place going forward.
King Rastakhan: All is as my prophet said. Now perhaps you will see why I keep him by my side.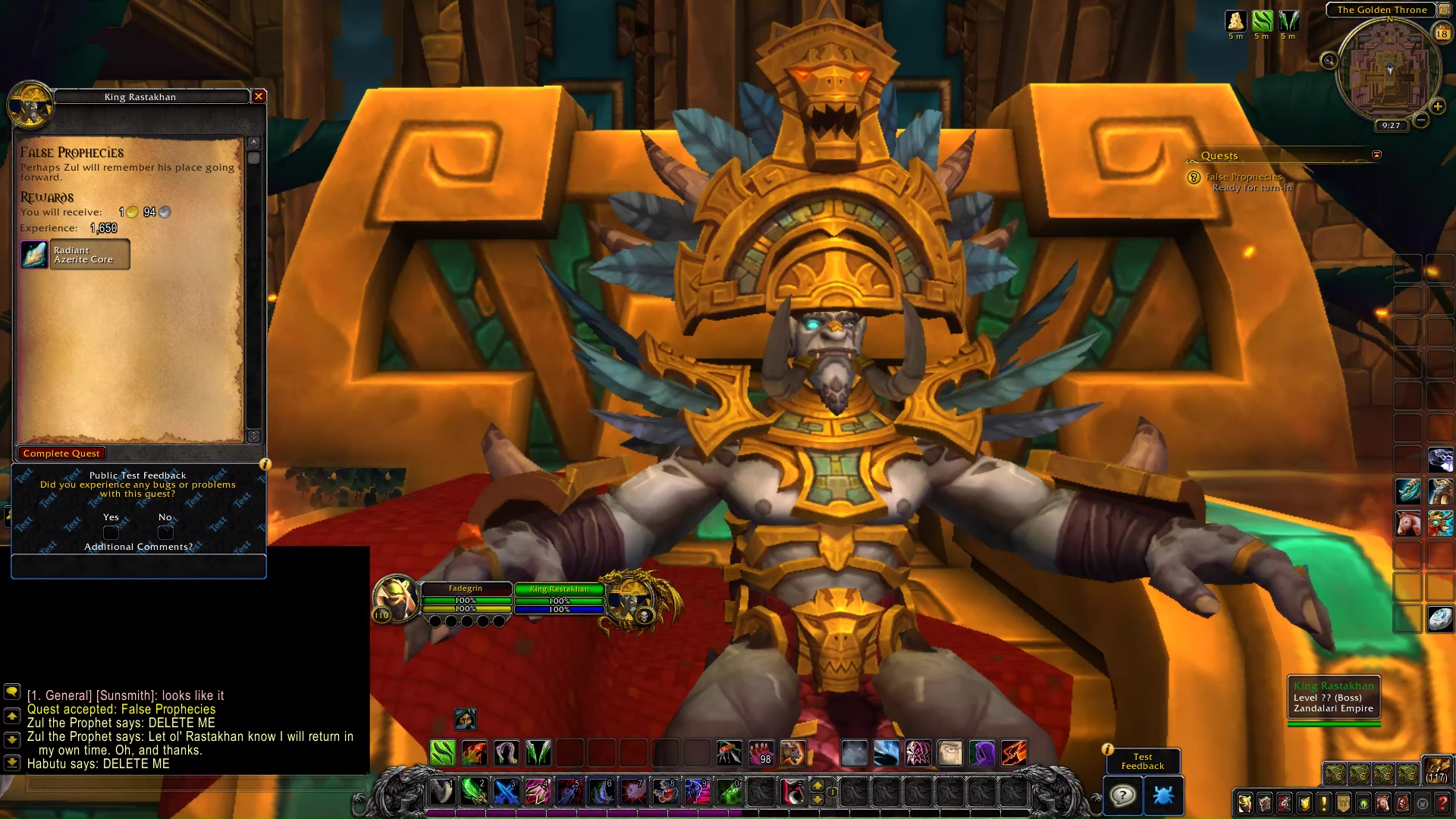 False Prophecies