Dennis Kernan: I can't believe any of them survived the wreck. I just assumed Ranger Lord Blightcaller was being overly cautious. The orders were to ensure there were no survivors. Well? What are you waiting for? An engraved invitation?
QUEST OBJECTIVES
Kill 10 Shipwrecked 7th Legion.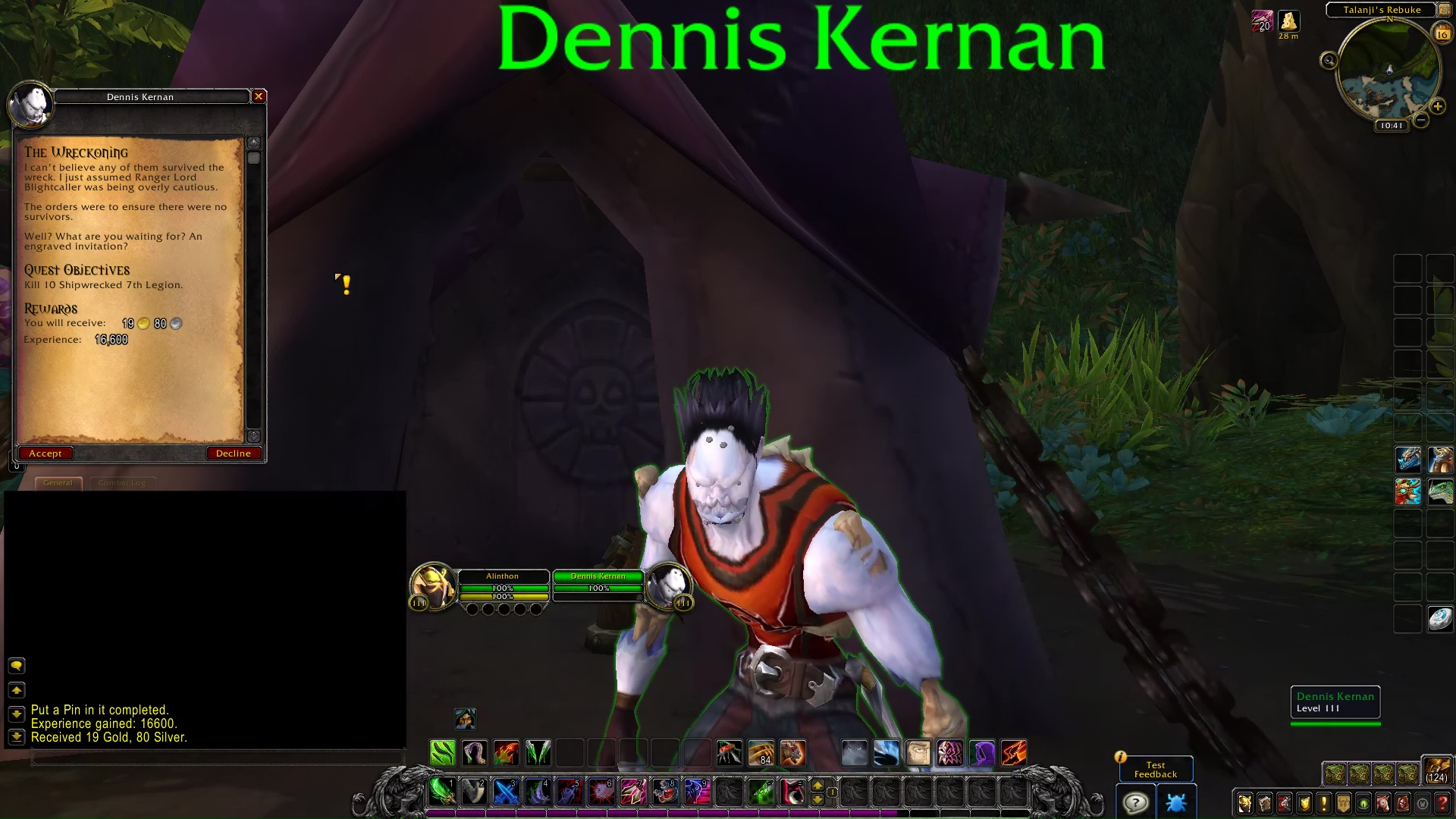 PROGRESS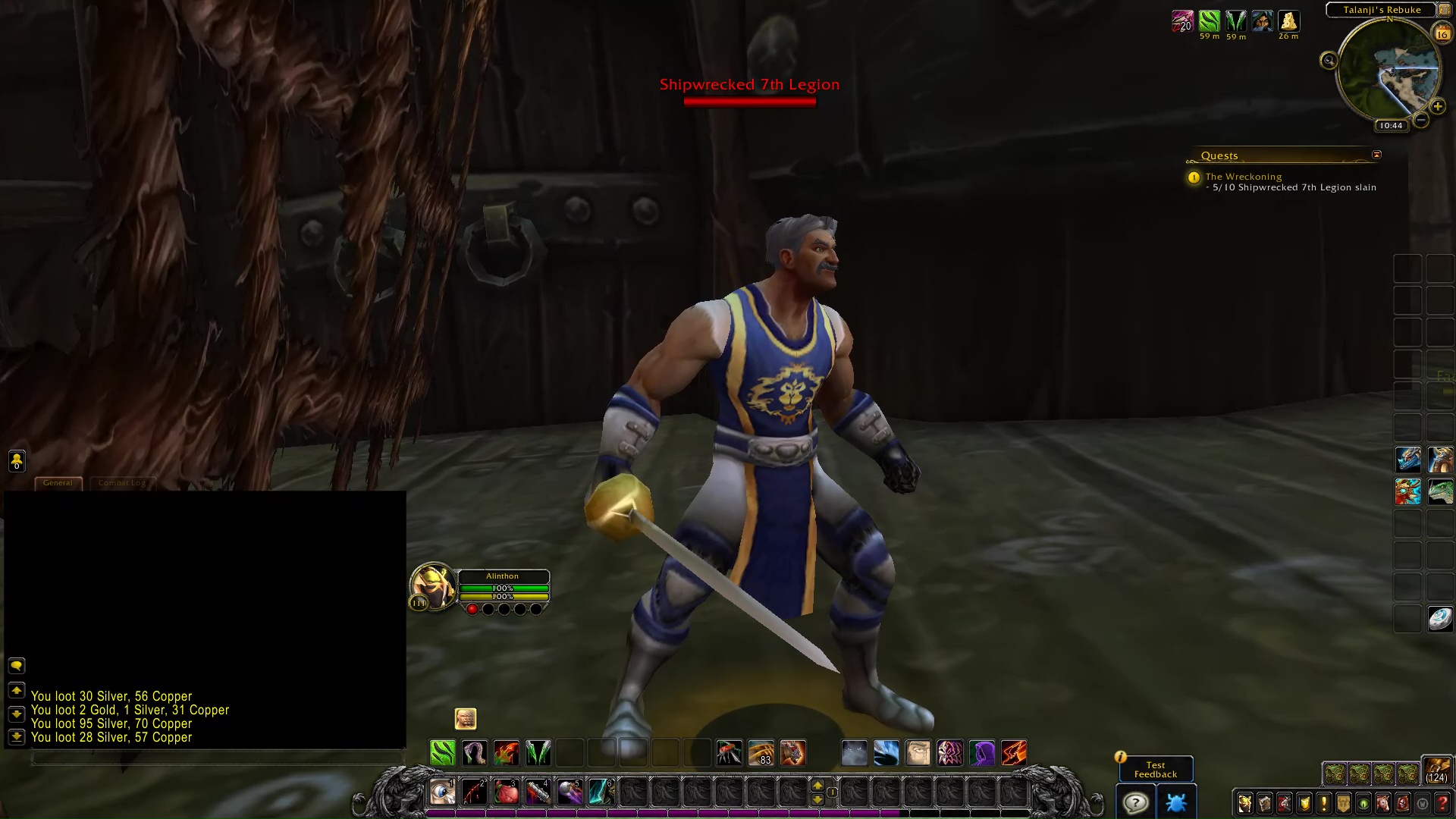 COMPLETION
Dennis Kernan: We have an infestation of Alliance. We've done what we can. I will need to message for reinforcements.
The Wreckoning