Scrollsage Rooka: You there! You have legs and a need for money? I wish to hire you.
Confounded despicable parentless children have been stealing my scrolls again. Those scrolls are dangerous in the wrong hands.
What is worse, I believe these junior vagabonds to be organized.
Find these street scamps and relieve them of their bounty and I shall pay you for it.
QUEST OBJECTIVES
Stop 3 Street Scamps from stealing.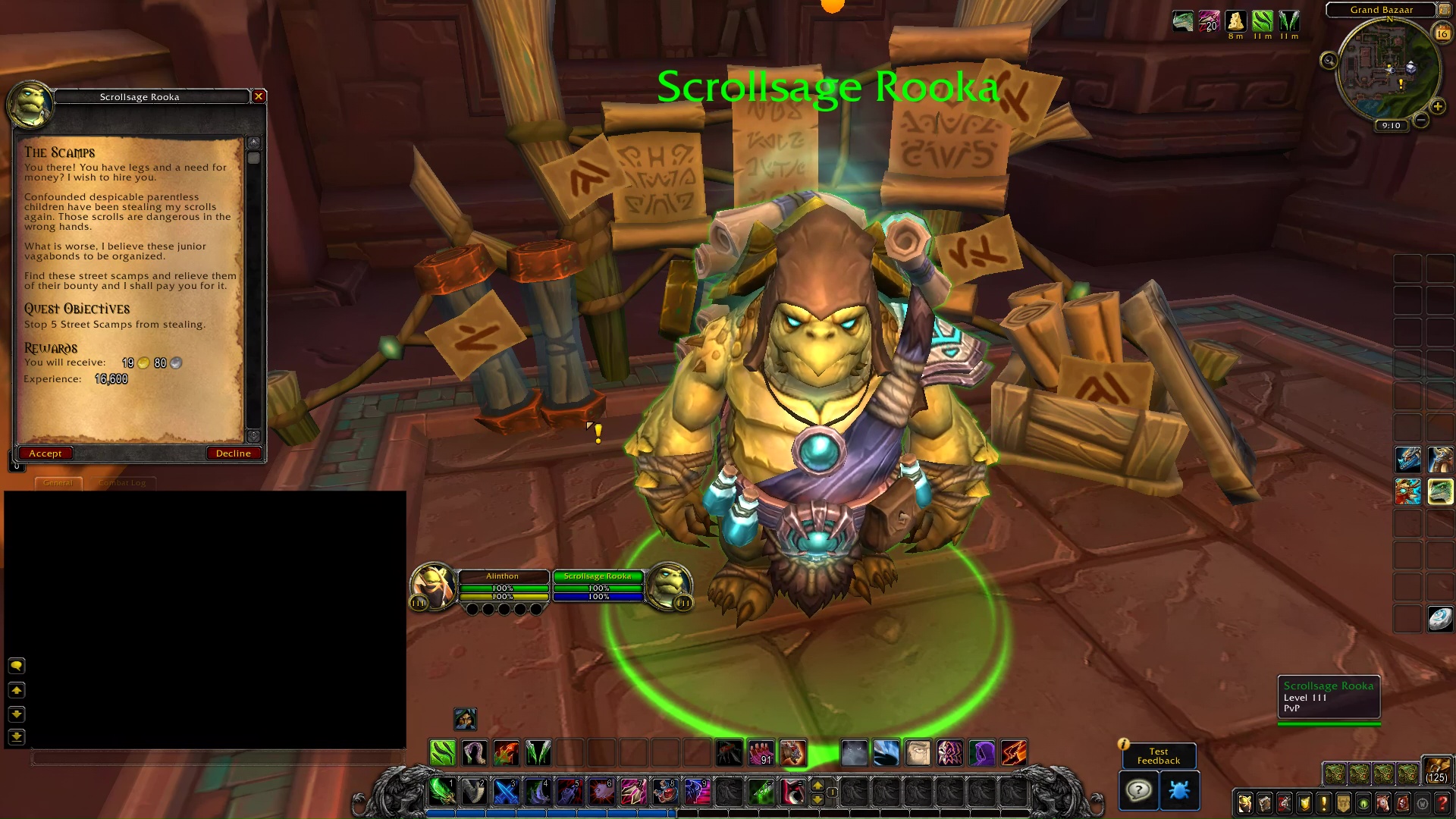 PROGRESS
TIP: These run the streets from both sides. Go upstairs to find more of them.
Street Scamp: Aaaah!
Street Scamp: Mista Nice not gonna like dis!
Street Scamp: Ah! Stranger danger!
Street Scamp: Eep!
Street Scamp: I gonna tell Mista Nice on you!
Street Scamp: Scatter!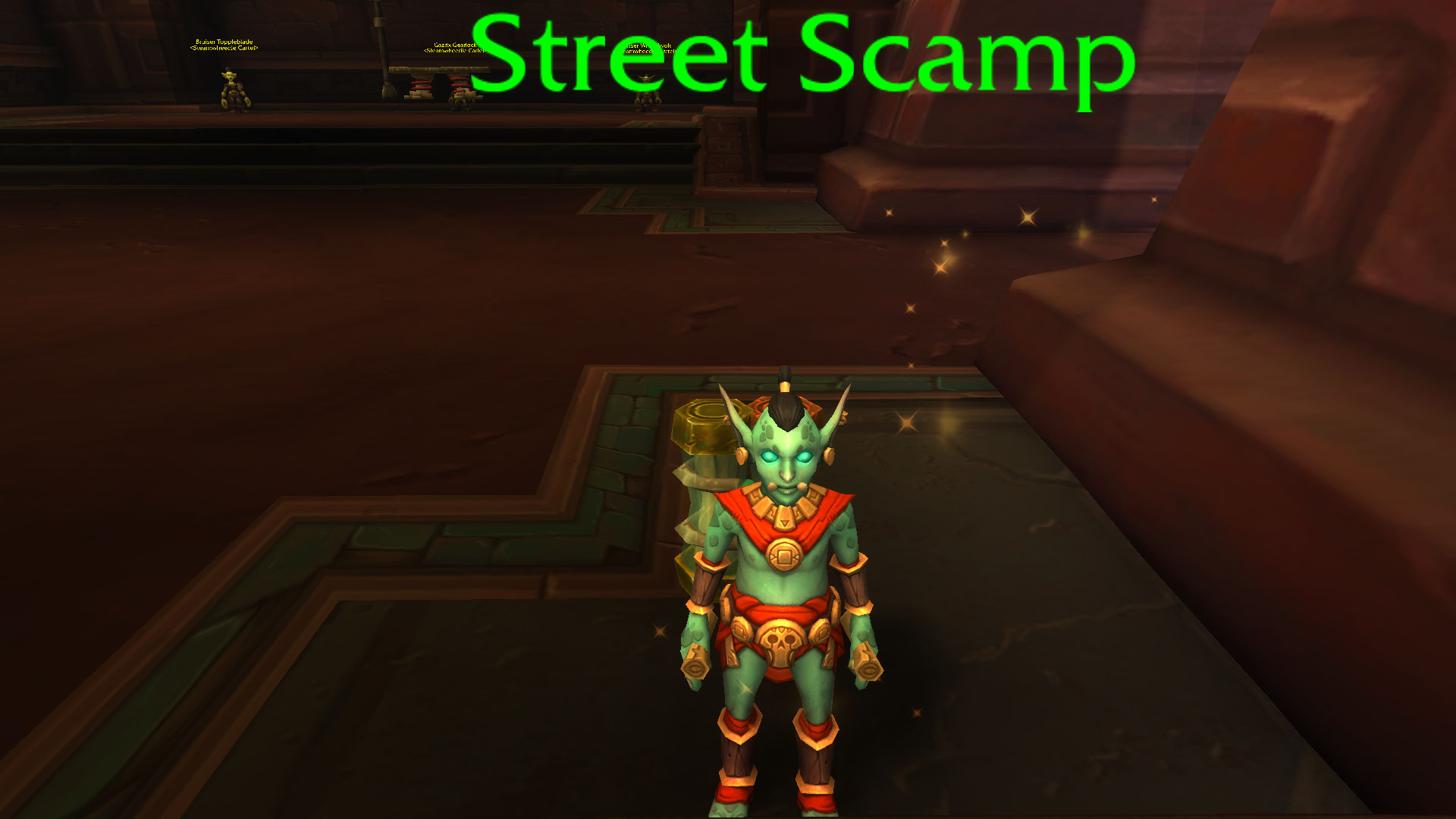 COMPLETION
Scrollsage Rooka: It pains me to pay you for something I could have done myself when I was younger, but these legs do not move as swiftly as they once did.
The Scamps