Jamil Abul'housin: I know my King, and I know he is not weak willed. His spirit struggles under the weight of this betrayal, and confusion roots his spirit too close to death for my comfort. We will need to remind him of his purpose. His anger. I have heard shouts of a signal fire in the village. It is meant to draw Zul's followers here. Twice my King has been betrayed. Slay the one who calls the King's hunters to us. Bring me their blood. Let the scent of vengeance revive the Devilsaur inside ol' Rastakhan.
QUEST OBJECTIVES
Locate the traitor who lit the signal fire, slay them, and bring their blood back to Jamil in Zeb'ahari.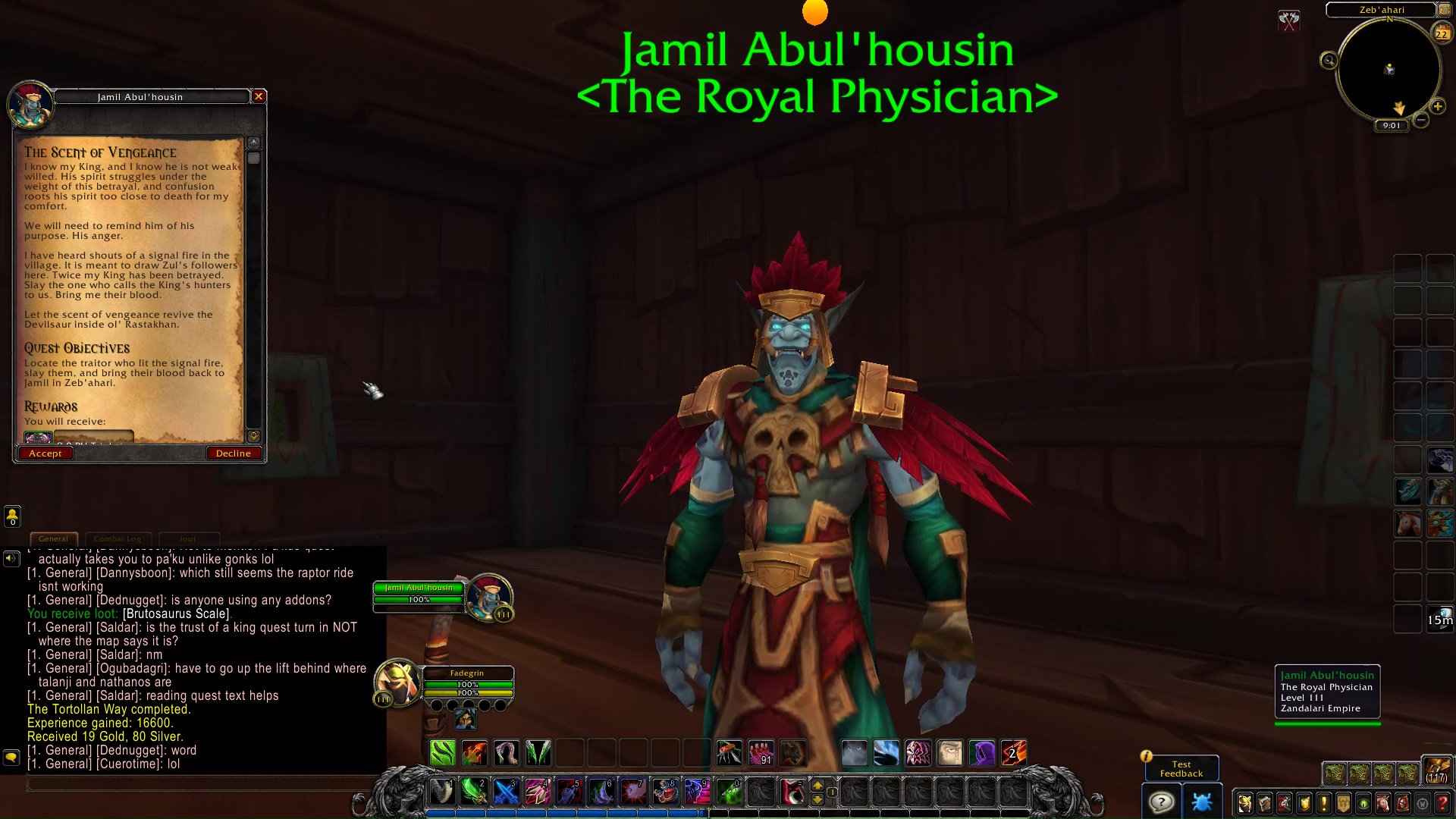 PROGRESS
TIP: Loa-Speaker Kihara is in the small peninsula to the east. The one by the bonefire. Loot her Blood of a Traitor.
Loa-Speaker Kihara: Zul gonna deliver us from de mad king! You're only gettin' in de way!
Loa-Speaker Kihara: Too late… he knows… de King… is here…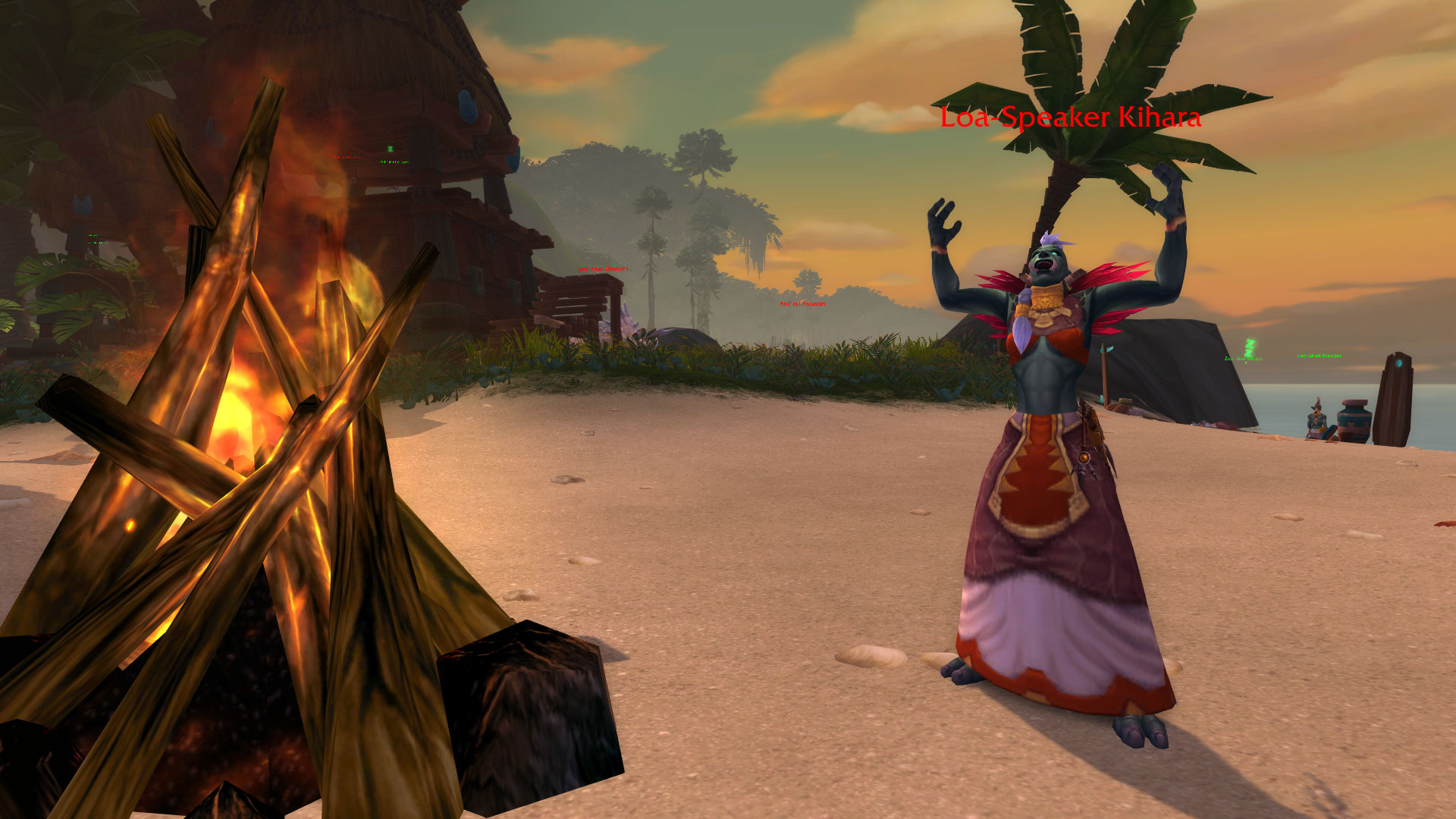 COMPLETION
Jamil Abul'housin: Whoever lit the fire will learn that no betrayal goes unanswered. Not in this life or the next.
Jamil Abul'housin: The scent of blood is a reliable way to wake a Devilsaur. The blood of a traitorous wretch even moreso.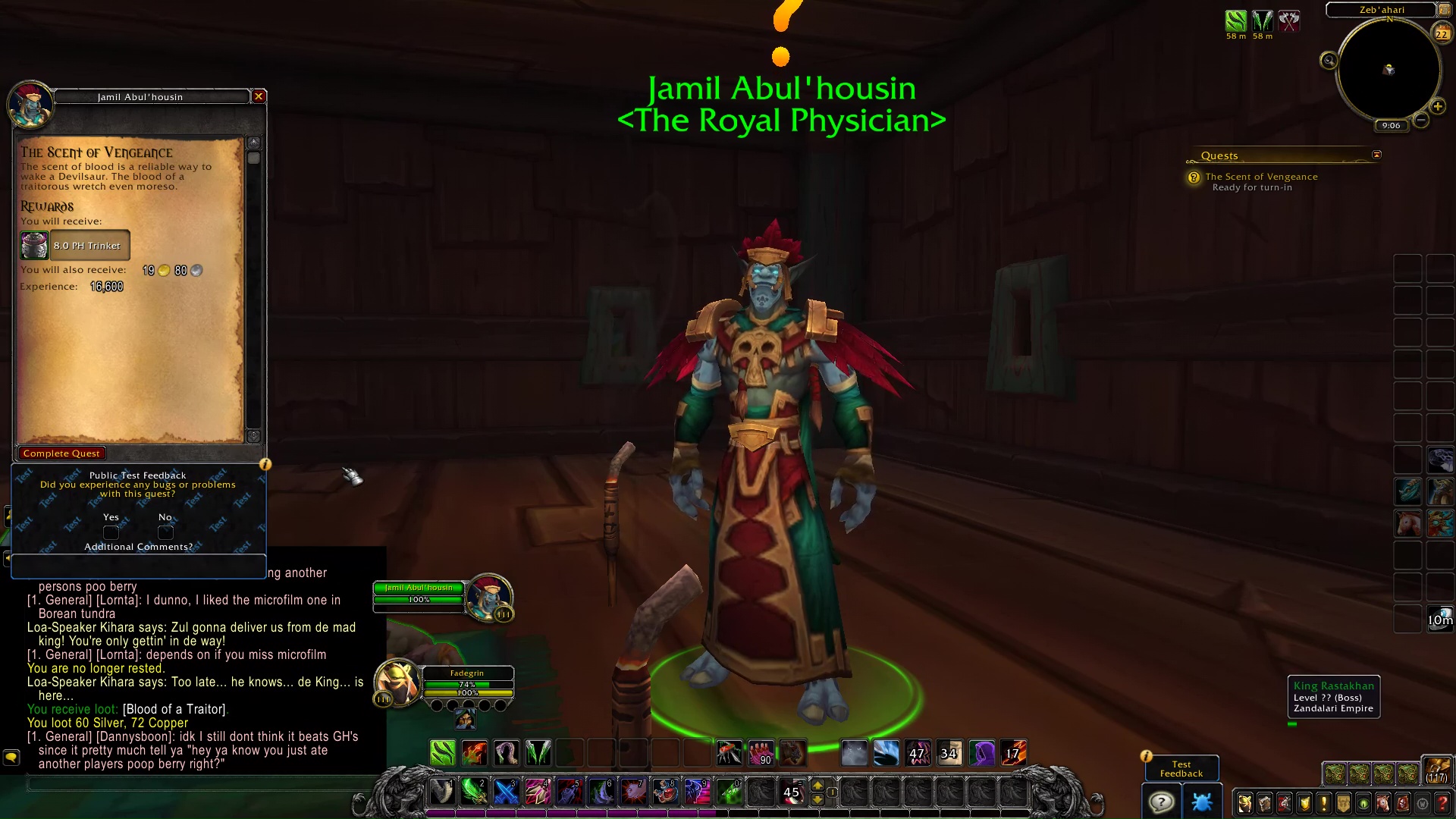 Jol the Ancient: Give me a moment to combine the ingredients.
Jamil Abul'housin holds the open flask of blood under the king's nose.
Jamil Abul'housin: Let us see if we can rouse de king's temper.
Jol the Ancient: There we are. The wound is closed, but…
Jamil Abul'housin: This be worse than we thought. It be out of our hands, now.
The Scent of Vengeance