Direhorn Hatchling: The surviving hatchling bleats piteously as it gazes at its mother's corpse.> QUEST OBJECTIVES
Find someone in Zeb'Saur who cares for young direhorn.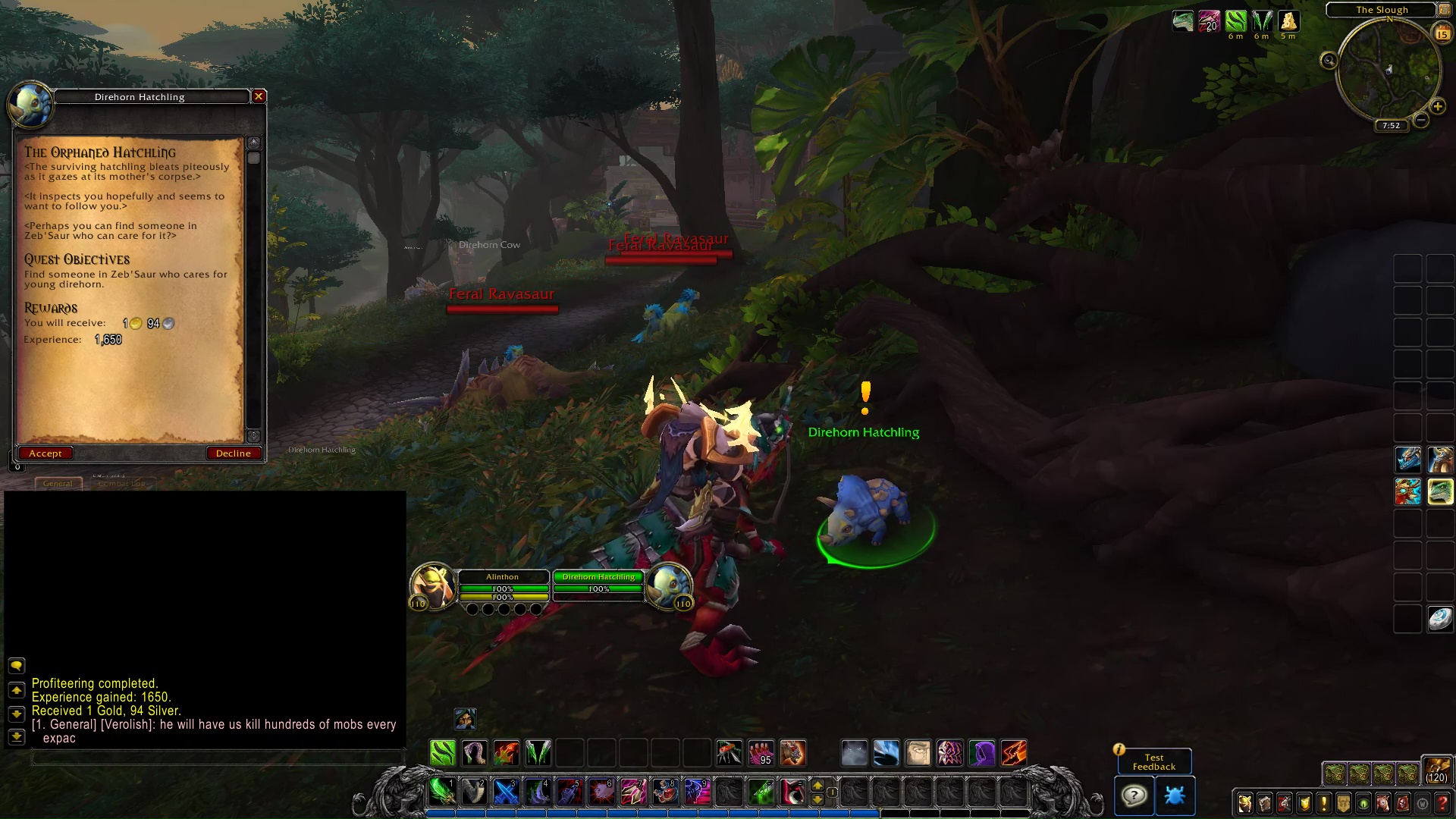 PROGRESS
Direhorn Hatchling nuzzles you warmly.
Wingrider Bladeguard: Da Kraal be closed to outsiders! You be not welco– wait, be dat a baby direhorn you got?? Da Beastlord will be wantin' ta see dis for herself!
COMPLETION
Beastlord L'kala: Are you da outsider I be hearing so much about? I expected you to be a bit larger. Ha! Hey! What you got there?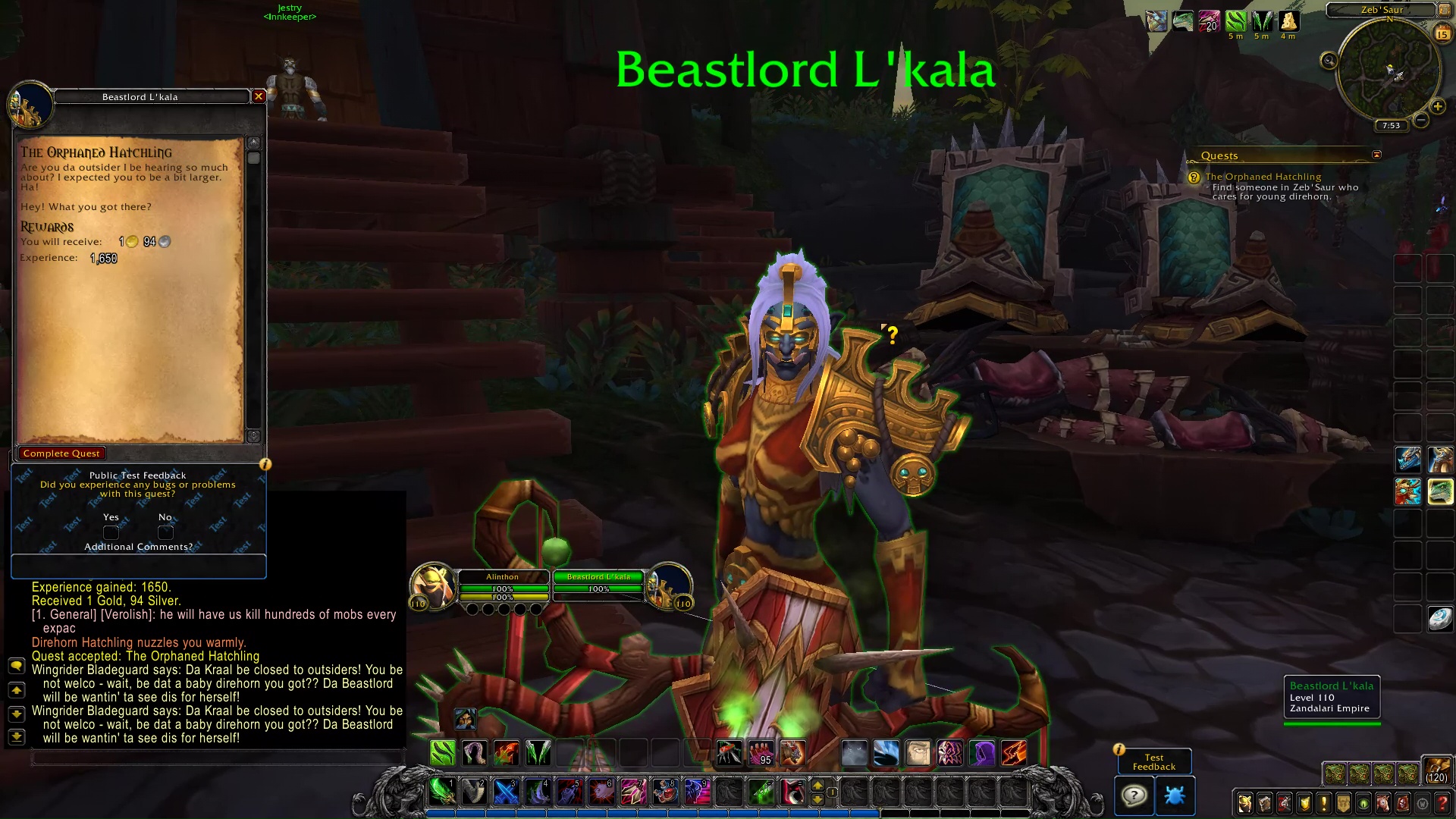 The Orphaned Hatchling