Natal'hakata: I must bring something to your attention, (Name). Your puny associate, Trader Alexxi, rudely accosted me dis morning. He blathered on at length about some nasty concoction he be brewing and demanded my assistance in peddling it to da king! Then he ran off towards Zeb'Saur. I must insist you put a stop to dis.
QUEST OBJECTIVES
Look for Trader Alexxi near Zeb'Saur.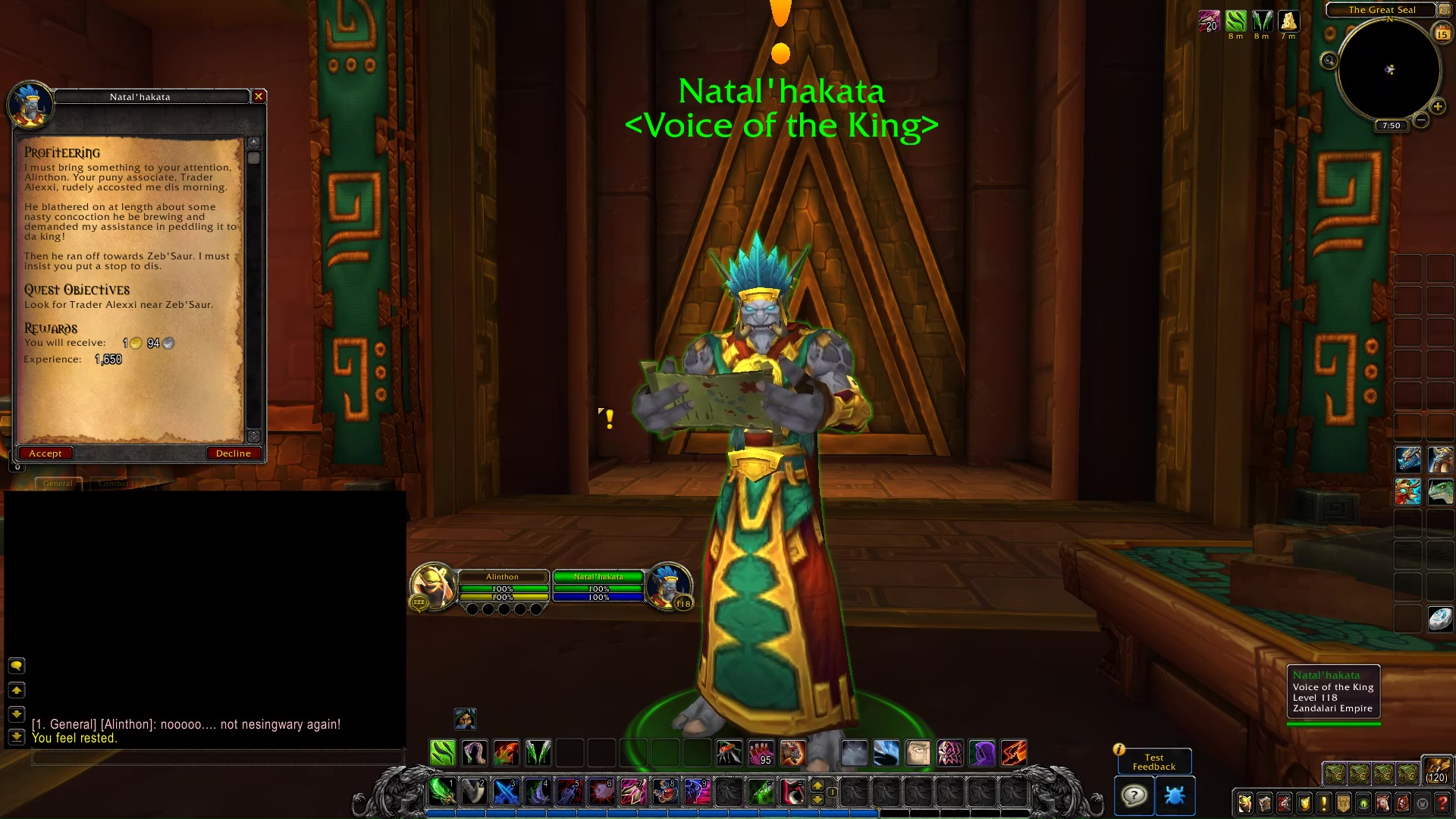 COMPLETION
Flask of Foul Liquid: This flask certainly smells like one of the foul "concoctions" for which Trader Alexxi is known. Unfortunately, the campsite is abandoned. At least you can say that you looked.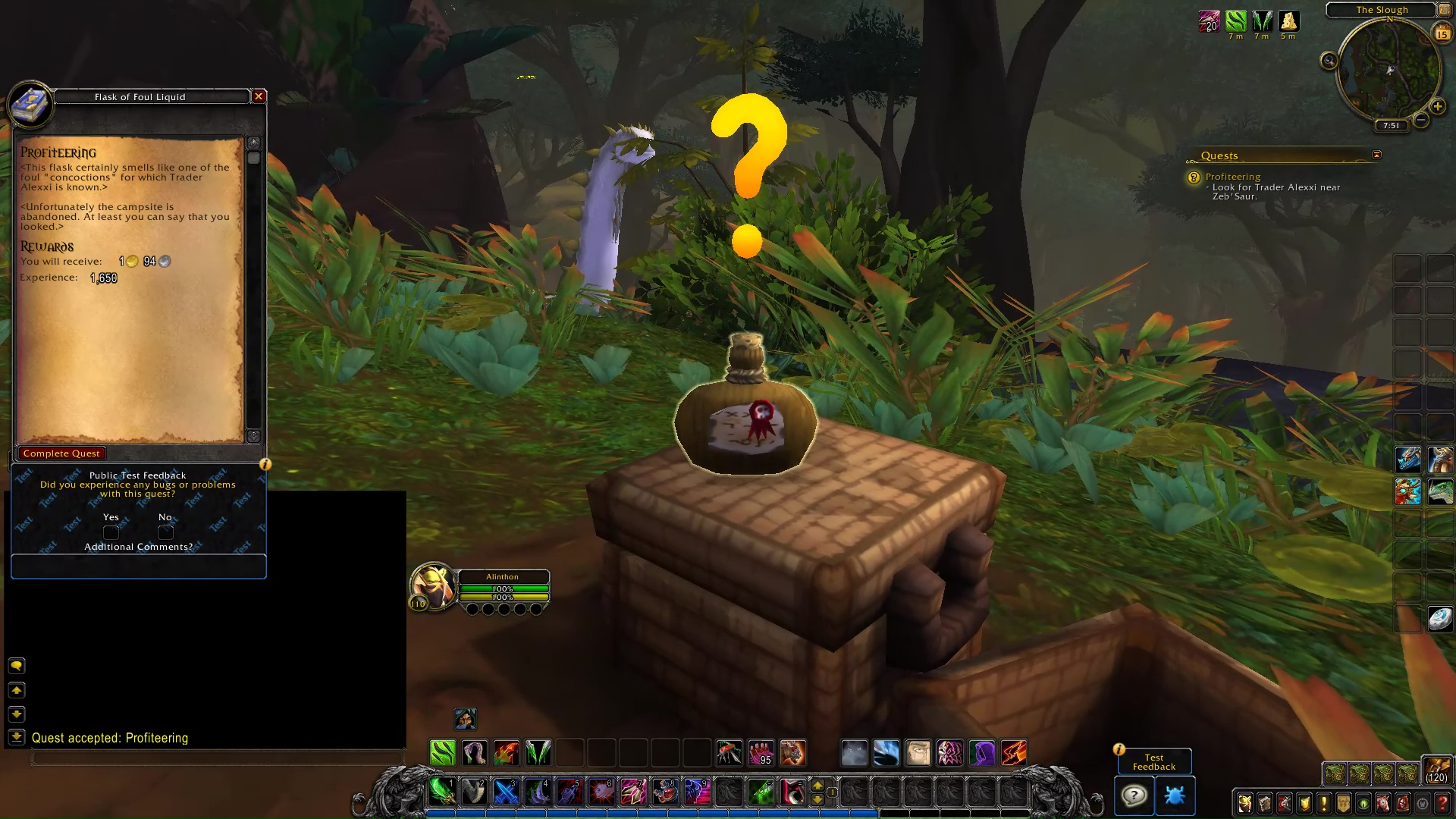 Profiteering