Witch Doctor Jalia: You came with the Princess Talanji? I be needin' a hand with a most unsavory task. Crimson Cultists have made demselves a market for blood magic. Dis be bad, mon. Dis be very bad indeed. I need ya to go down dese steps and bring back any evidence you can of blood practices. And destroy their chalice. Big chalice. Don't be forgettin' da chalice.
QUEST OBJECTIVES
Collect 3 Dark Fetishes and destroy the Chalice of Blood.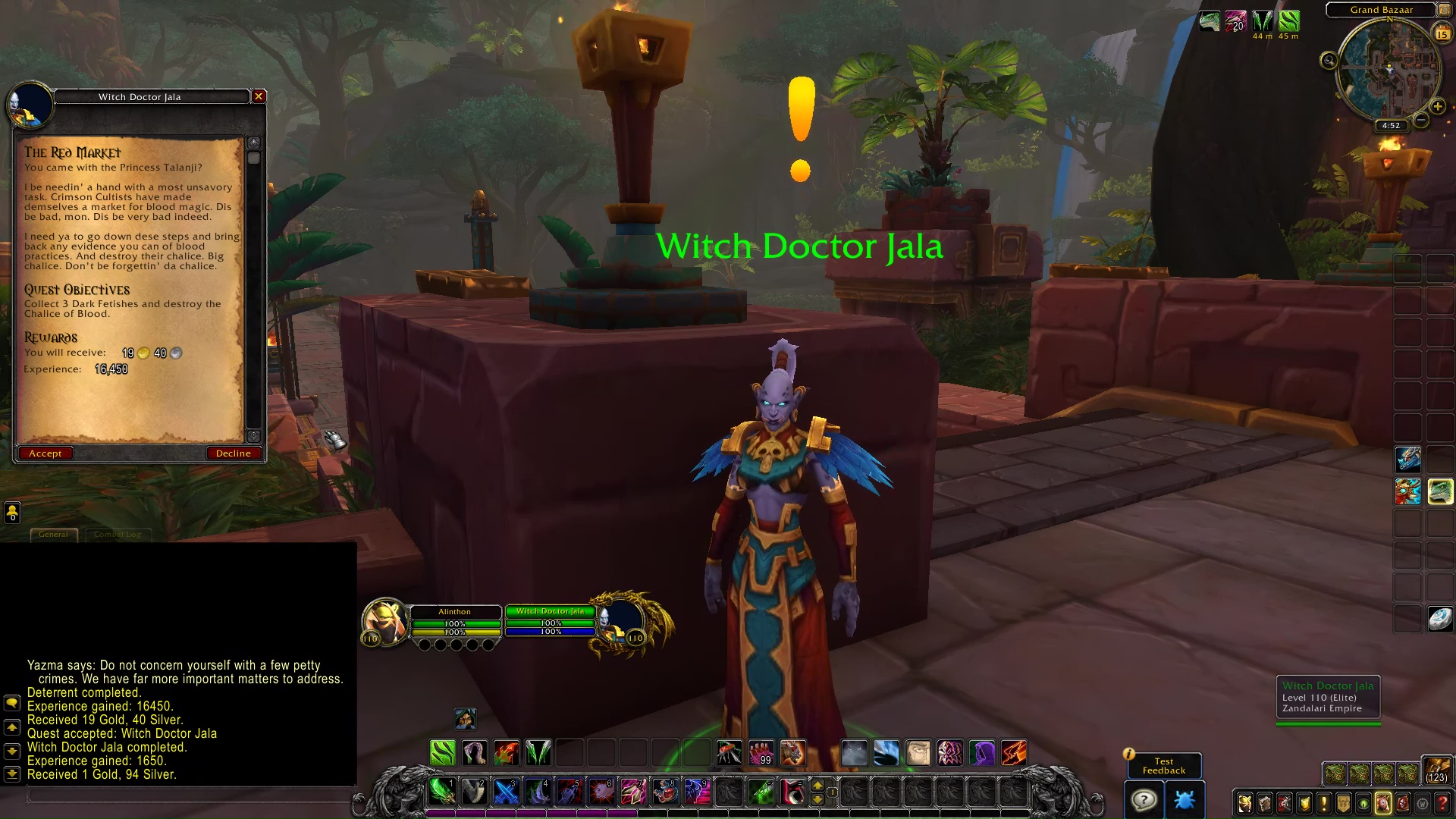 PROGRESS
Blood Cursemother: Children, slay this creature!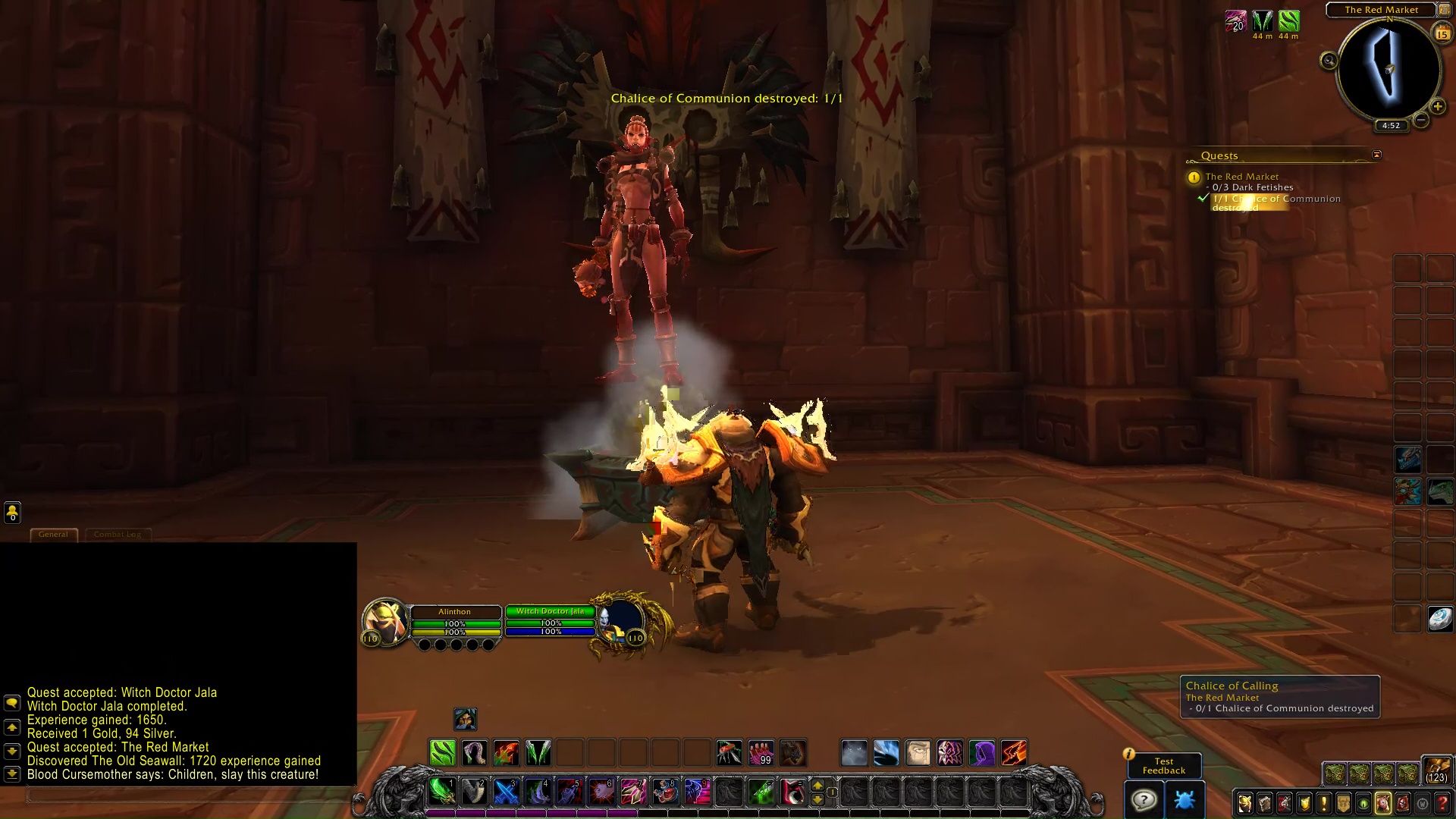 The Dark Fetishes drop from killing Crimson Cultists.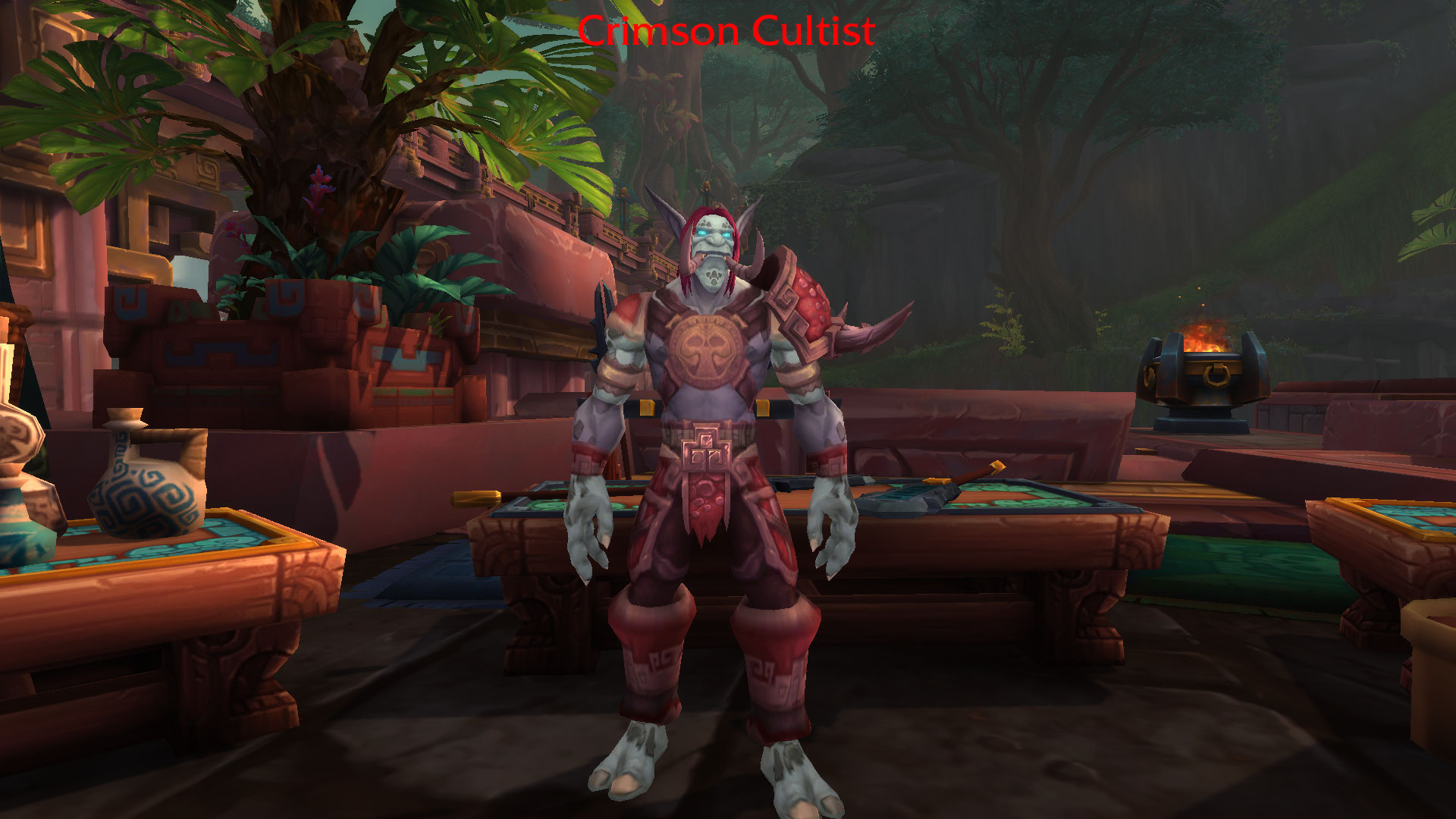 COMPLETION
Witch Doctor Jalia: In Zuldazar, such magic be forbidden for a reason. Dey say you give in to this magic, you hear voices. And sacrificin', well, dat be the practice of the lower tribes. Blood magic be an infection. It spreasd like a disease if not purged.
The Red Market