Spiritwalker Ebonhorn: I would like for you to experience firsthand what Huln Highmountain was able to accomplish in a single battle during the War of the Ancients. To do so, I will need very specific ingredients. They are not too difficult to obtain– you can find all of them near Thunder Totem.
Quest Objectives
Collect a Bottle of Airspark, Musha's Tears, and Darkshared Crystal.
Intermission
NOTE: Click the transparent jar near Lanna Skyspark.
Lanna Skyspark: It is customary in Highmountain to pay for goods, if you need Airspark, speak with me.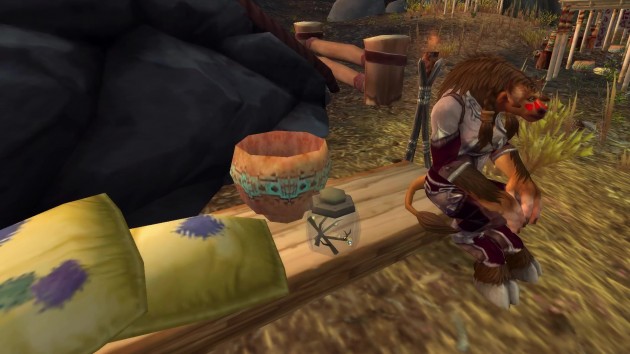 Darkshard Crystal: This crystal belongs to the earth!
Turbulent Lifefury: This water is sacred! The magic of this place is not yours to take! Mu'sha's Tears are not for the mundane!
Completion
Spiritwalker Ebonhorn: Earth, Air, and water are all magics we have come to know well in our mountain. Ah, these will be perfect for what is in store.
To See the Past