Spiritwalker Ebonhorn: Now that you are familiar with our greatest hero, perhaps you are willing to assist me on a very dangerous endeavor. To this end I have sent word for one of your allies to join us. When you are ready, join us in my spirit lodge. It is up the elevators and across the southwestern most bridge.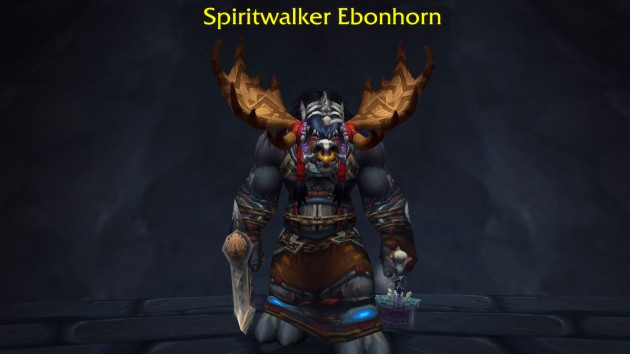 Quest Objectives
Speak with Spiritwalker Ebonhorn in Thunder Totem.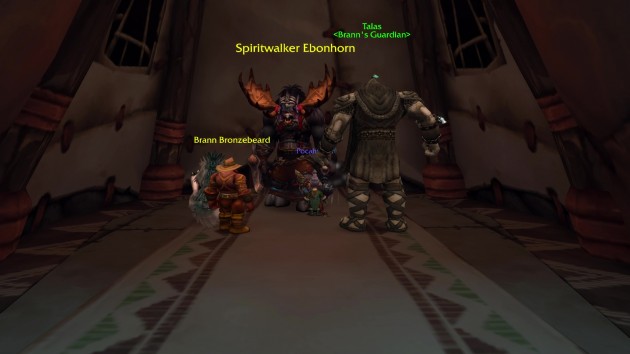 Intermission
Spiritwalker Ebonhorn: I will await you in a lodge on the south western bluff. I advise against delay.
Spiritwalker Ebonhorn: Huln Highmountain stood his ground ten thousand years ago in-
Brann Bronzebeard: Yeah yeah. The spirits are important to ya, I get it. I'll be honest. I'm here cause ya mentioned Khaz'goroth.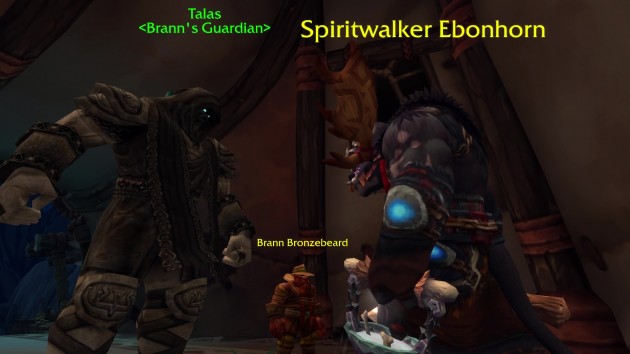 Completion
Spiritwalker Ebonhorn: How brave are you feeling today?
Secrets of Highmountain
---