Damrul the Stronk: The murlocs managed to steal some of our sacred relics and carry them down into the lower cavern. While we warm up, do you think you could go find them?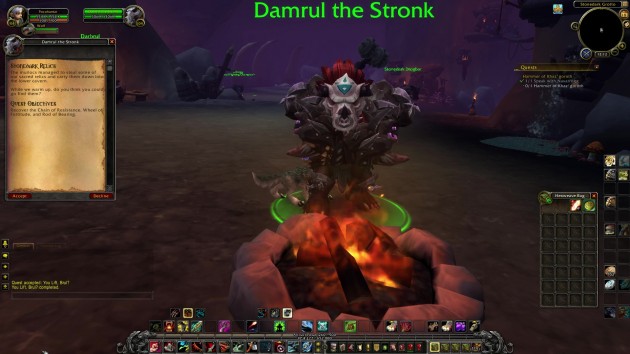 Quest Objectives
Recover the Chain of Resistance, Wheel of Fortitude, and Rod of Bearing.
Intermission
The cave is packed with Deepcavern murlocs. After looting the Rod of Bearing — Follow the end of the ramp to find a treasure chest.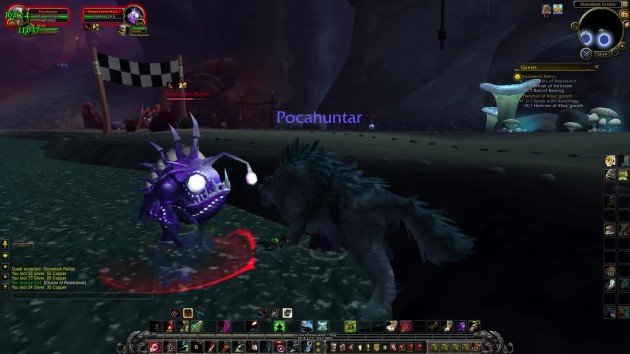 Completion
Damrul the Stronk: We have possessed these relics for generations until the murlocs put their fishy flippers on them. You found them! Not sure how you carried them all at one time…
Stonedark Relics