Lasan Skyhorn: The time has come to assault High Crawliac, the Witchqueen. You should know that one does not become queen of the harpies through kindness. This creature has killed, betrayed, and tormented countless tauren, harpies, kobolds, and anything else she had to in order to secure her position as queen. I suspect your artifact is the only way we are going to stand a chance in this fight. Come, friend, let us finish this.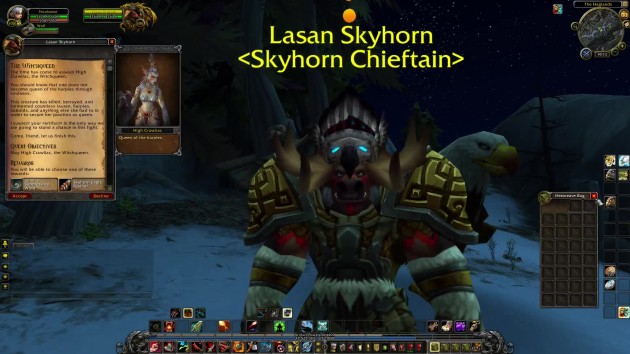 Quest Objectives
Slay High Crawliac, the Witchqueen.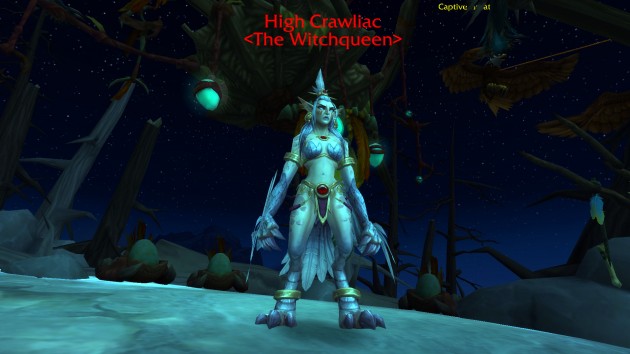 Completion
Lasan Skyhorn: You have our respect and honor, (name). I name you Skyfriend, and grant you free passage through our lands at your discretion.
The Witchqueen