Lasan Skyhorn: When you are ready, join me at the base of Thunder Totem. I would be honored to have you at my side as my tribe once again swears its allegiance to the High Chieftain. Together, we are Highmountain!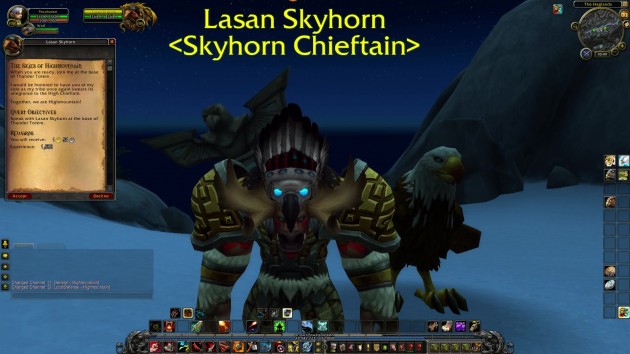 Quest Objectives
Speak with Lasan Skyhorn at the base of Thunder Totem.
Intermission
Location: The Haglands
Lasan Skyhorn: If you are ready to depart, Aviash can fly you to Thunder Totem.
Location: Thunder Totem
Lasan Skyhorn: Ha! Aviash didn't drop you into the river on your way here. Good! That means he is starting to like you. Shall we get this ceremony over with?
(Yes!)
Lasan Skyhorn: Good! I am not one for ceremony so let us get this over with.
Location: Hall of Chieftains
Lasan Skyhorn: I have already ordered my eagle riders to make for Thunder Totem. You may find the air a bit thicker with feathers soon. Let it be known that I, Lasan Skyhorn, Chieftain of the Skyhorn tribe, once again declare my allegiance to Highmountain. Together, we are Highmountain.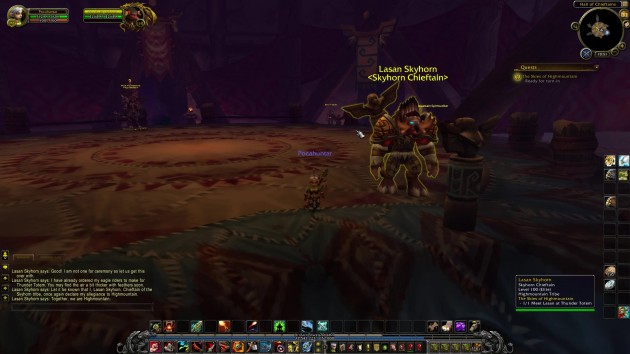 Completion
Mayla Highmountain: The Skyhorn are with us? This day just got much better.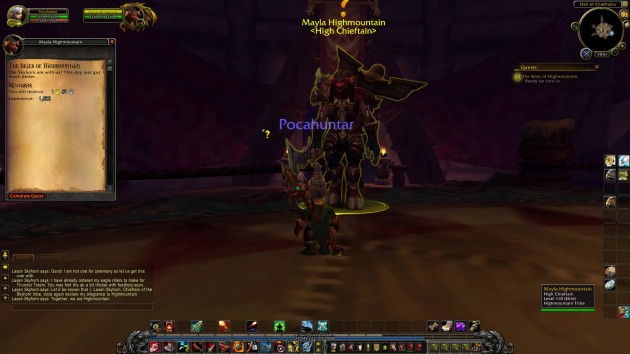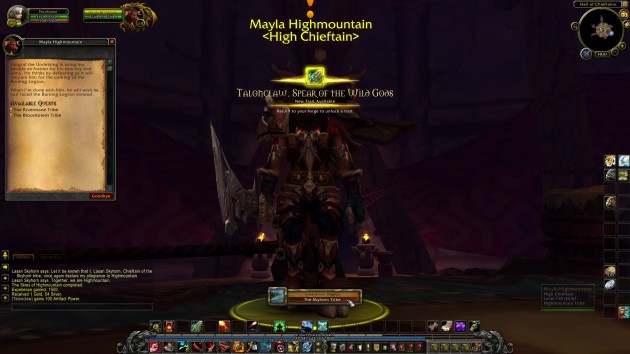 The Skies of Highmountain