Addle Fizzlebog: I've followed Hemet on all his expeditions from Stranglethorn to Nagrand to… Nagrand again, taking notes on his grand advantures and turning them into timeless literary tales. But my heart is really in the hunt. I want nothing more than to put down the pen, and pick up a rifle! Hemet promised to teach me how to hunt once I finish his latest novel, but the goats around here ate my first draft! I have no hope of becoming a hunter if my manuscript isn't recovered.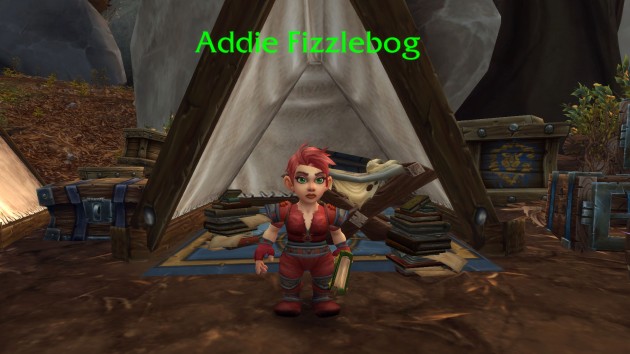 Quest Objectives
Recover Addie's manuscript from Sated Hillstriders within Pinerock Basin.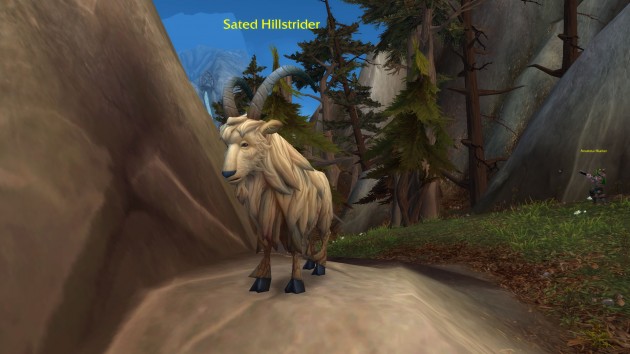 Rewards: Addie's Ink-Stained Satchel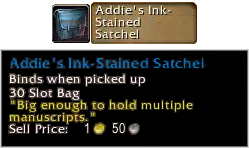 Completion
Hemit Nesingwary: I've been eager to get my hands on this manuscript! I was startin' to think the gnome had writer's block.
Note-Eating Goats