Wrathion: I hope you don't mind but I took the liberty of calling in some of my own forces to assist us with an exit plan. They can insure you get a flight to wherever you need. I will remain here should you need me. My… associates… can assist me in recovering other, less dangerous items from the vault.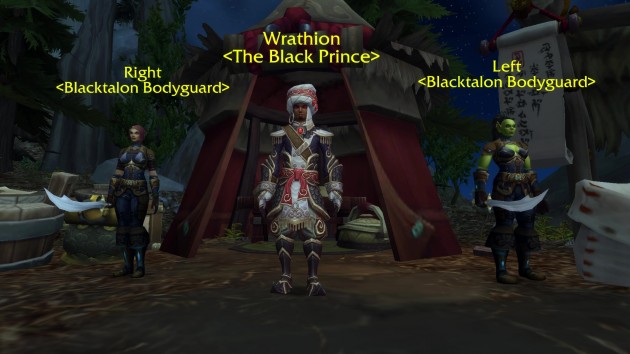 Quest Objectives
Speak with Mayla Highmountain at Thunder Totem.
Intermission
Wrathion: Thank you again, hero. You have just given the Black Dragonflight a second chance.
Return to Thunder Totem: 1/1
Completion
Mayla Highmountain: I am not fond of deception. I am less fond of dragons. This… Wrathion… did well to not return to my city.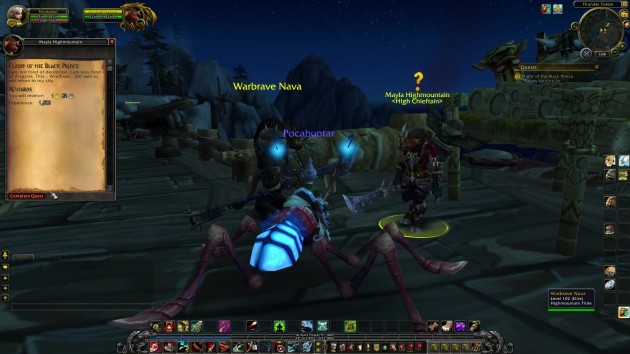 Flight of the Black Prince