Beastlord L'kala: You think you get to be one of us just like dat? You gotta lot to prove. First, you can solve our diemetradon problem. Usually dey stay near da river and do not come into da Kraal pens. However, recently their population has grown out of control. Now dey be eating our beasts' eggs and hatchlings! I sent a beastcaller out to deal with dem, and dey ate him too!
QUEST OBJECTIVES
Kill 8 Ravenous Diemetradon.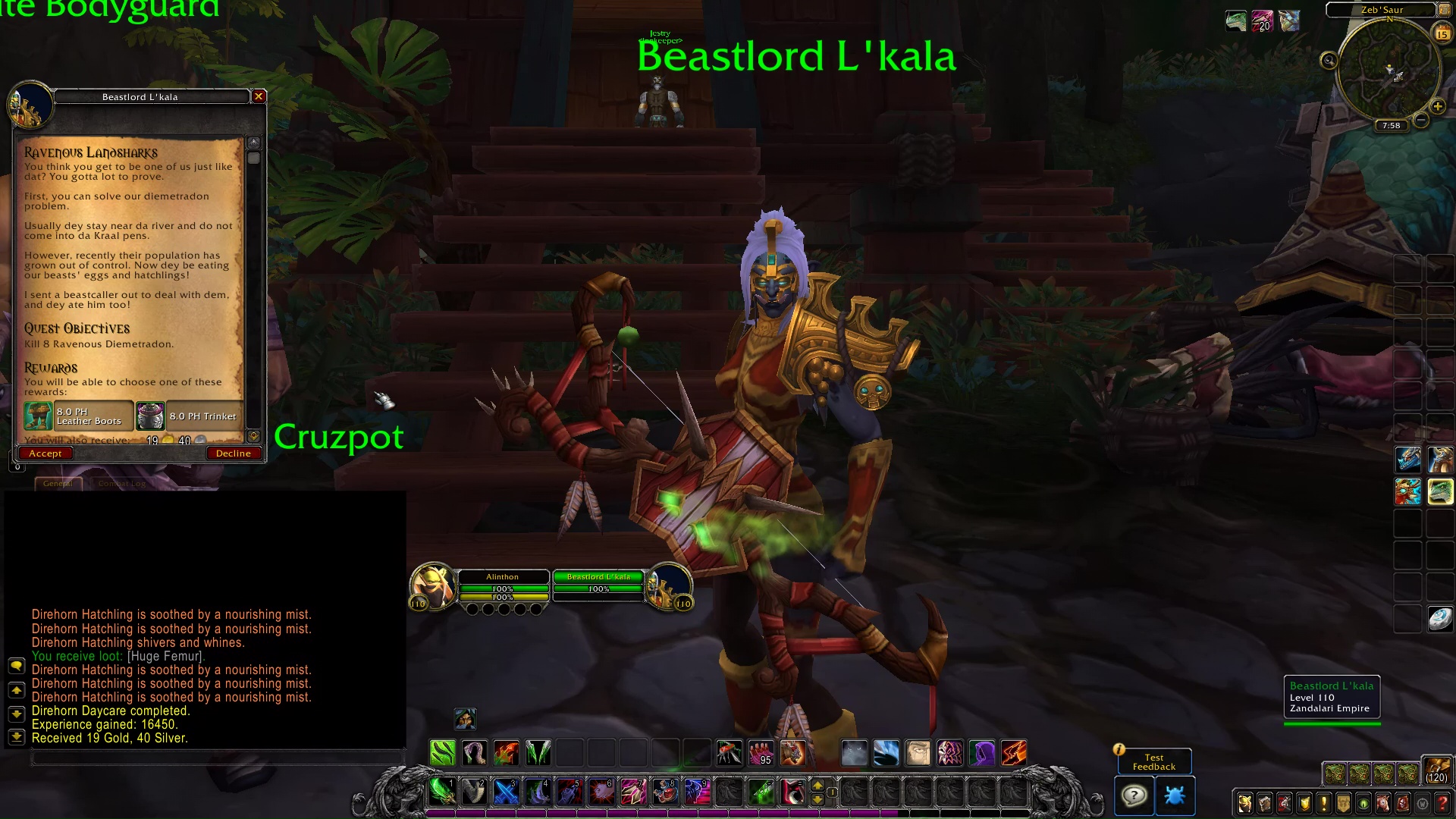 TIP: Kill the Irritable Diemetradon found within Warbeast Kraal's corral.
Direhorn Hatchling squeaks in alarm.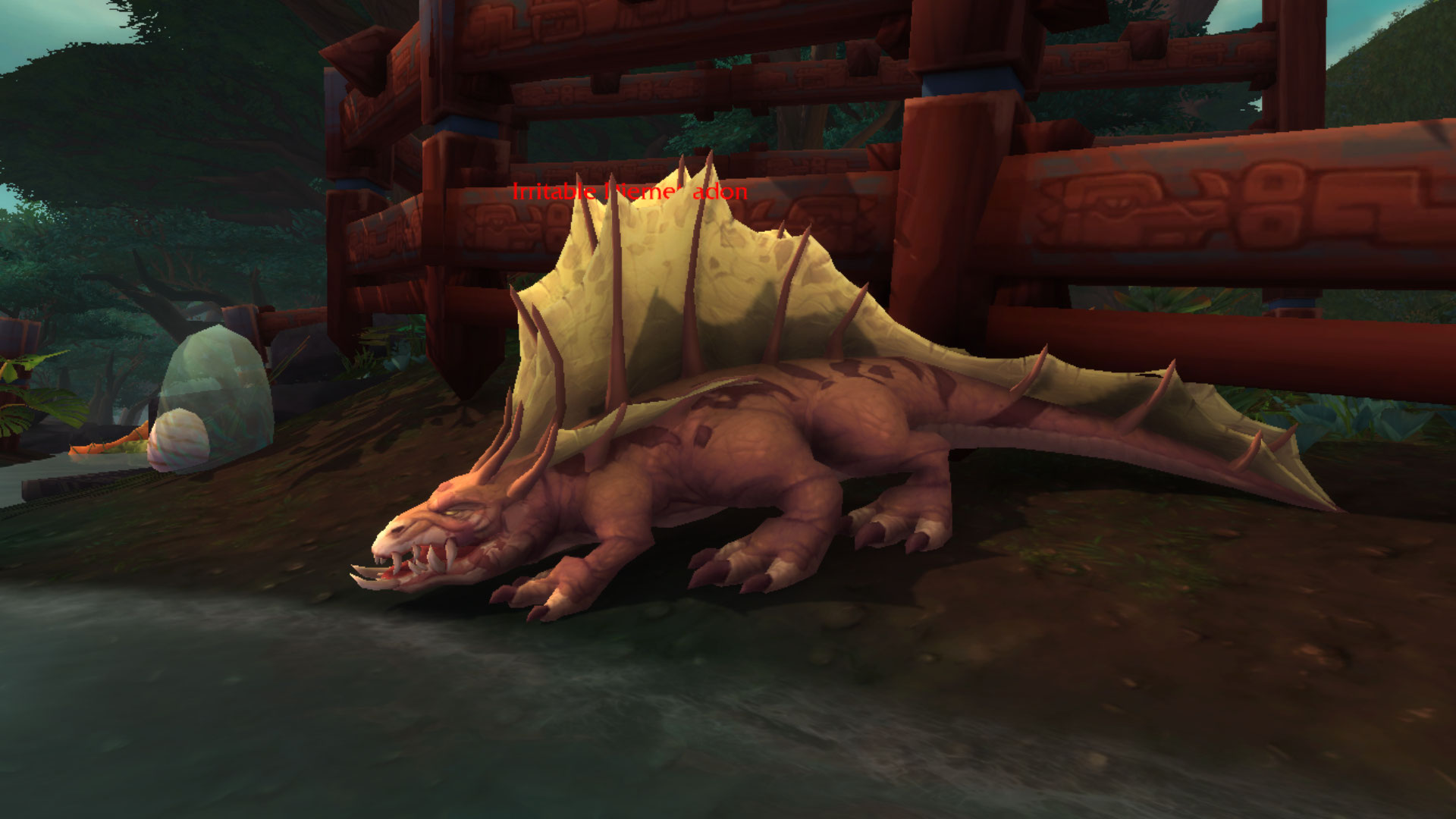 COMPLETION
Beastlord L'kala: Huh. I guess I should not be so suprised dat you were able to cull da diemetradon so easily.
Trader Alexxi Cruzpot: I'm telling you, you're missing a huuuuge opportunity here! You really don't want to pass this up!
Beastlord L'kala: I don't know… Our ways be working just fine and–
Trader Alexxi Cruzpot: But you could double, no, triple your production! My elixirs are one hundred percent natural, guarantee–
Beastlord L'kala: Dat be enough! I said I will think about!
Ravenous Landsharks