Hunter's Board: To any hunters worthy of the challenge:
Find and defeat the dueling giant direhorn and devilsaur, named Nol'ixwan and Ten'gor.
Their never-ending battle has disrupted travel throughout Zuldazar.
Glory for any that succeed!
QUEST OBJECTIVES
Slay Nol'ixwan and Ten'gor.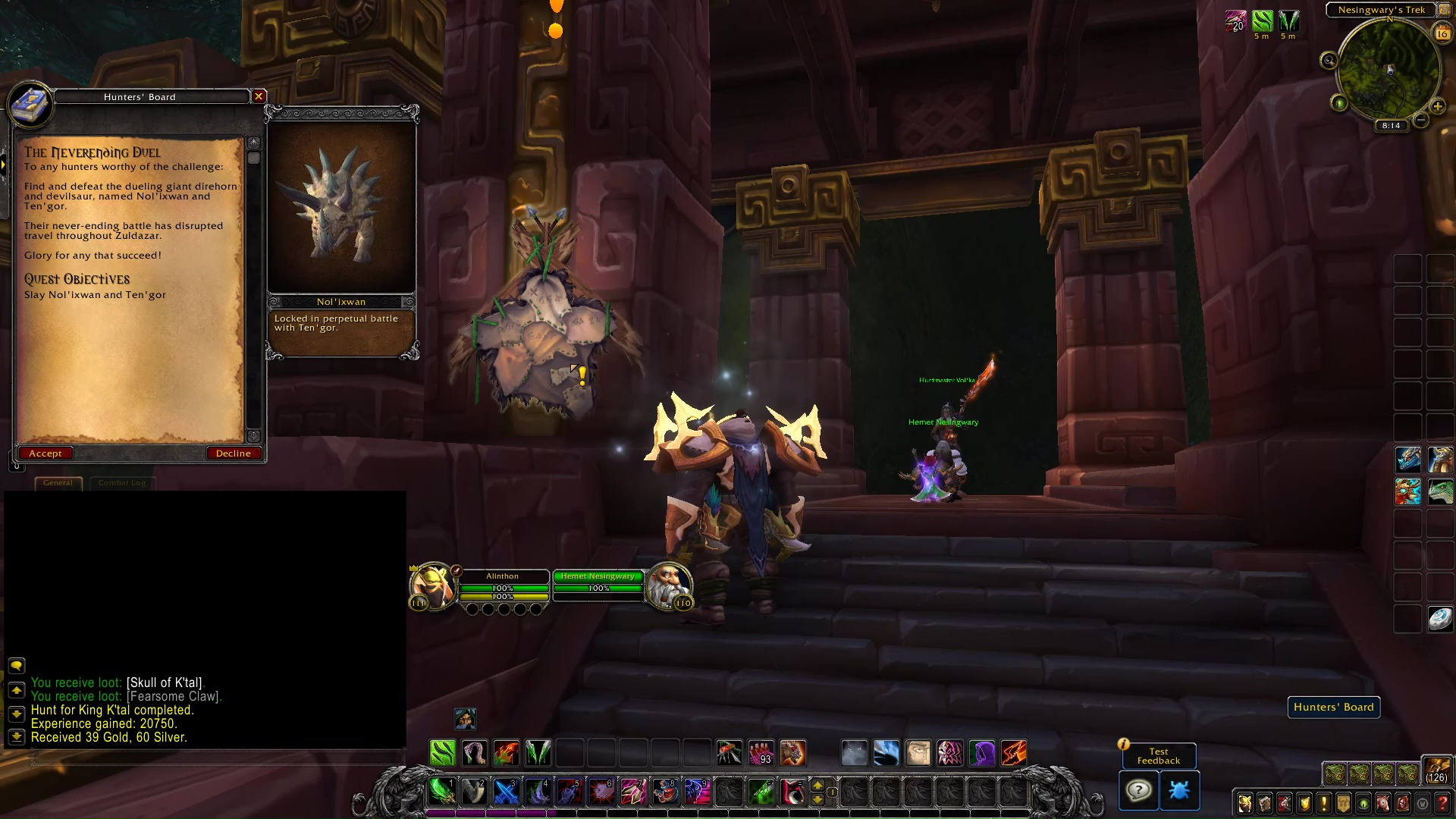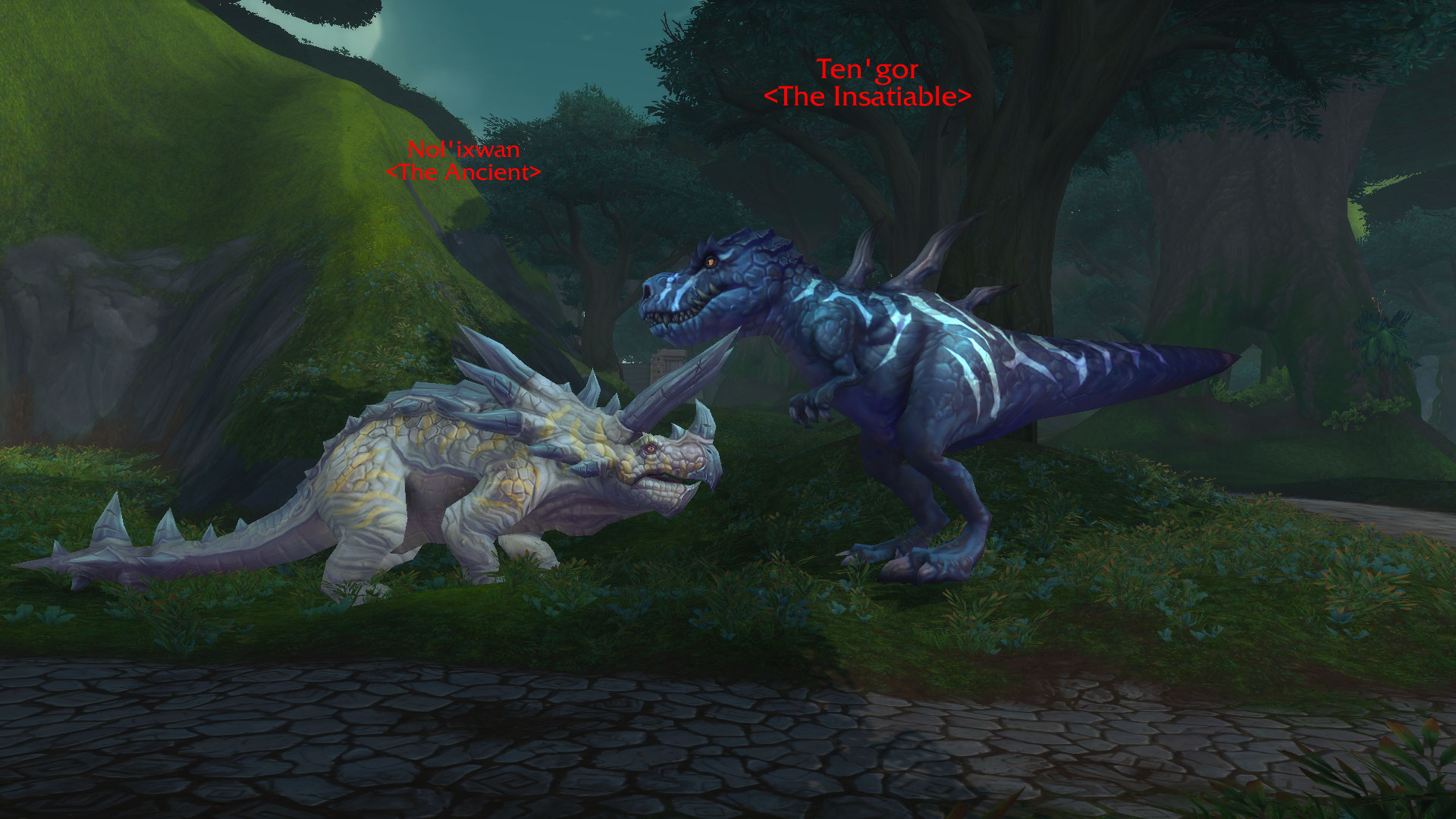 COMPLETION
Huntmaster Vol'ka: Those two be fightin' for supremacy as long as can be remembered. They not be botherin' the jungles of Zandalar no more.
The Neverending Duel