Hexlord Raal: Rezan and Rastakhan did not wait for us. They be marching up the mountain to Atal'Dazar, the City of Gold.
You, Loti and I need to catch up quick and give dem some air support. Hop aboard.
QUEST OBJECTIVES
Ride Ata the Winglord
Forces of Zul slan: 1/1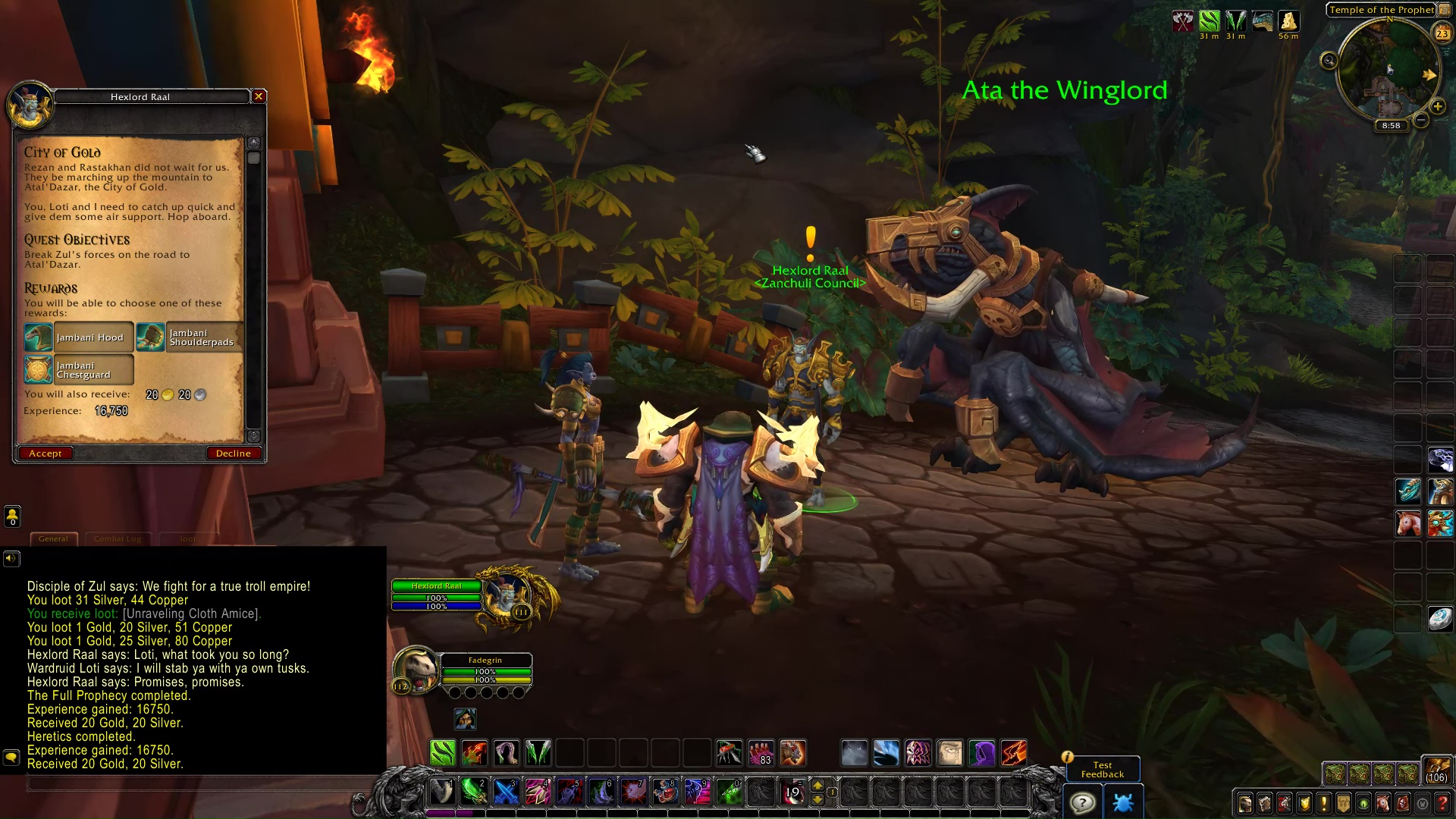 PROGRESS
Wardruid Loti: Dere be a lot of Zul's forces between here and Atal'Dazar. We need to clear dem out.
TIP: Click Ata the Winglord to fly.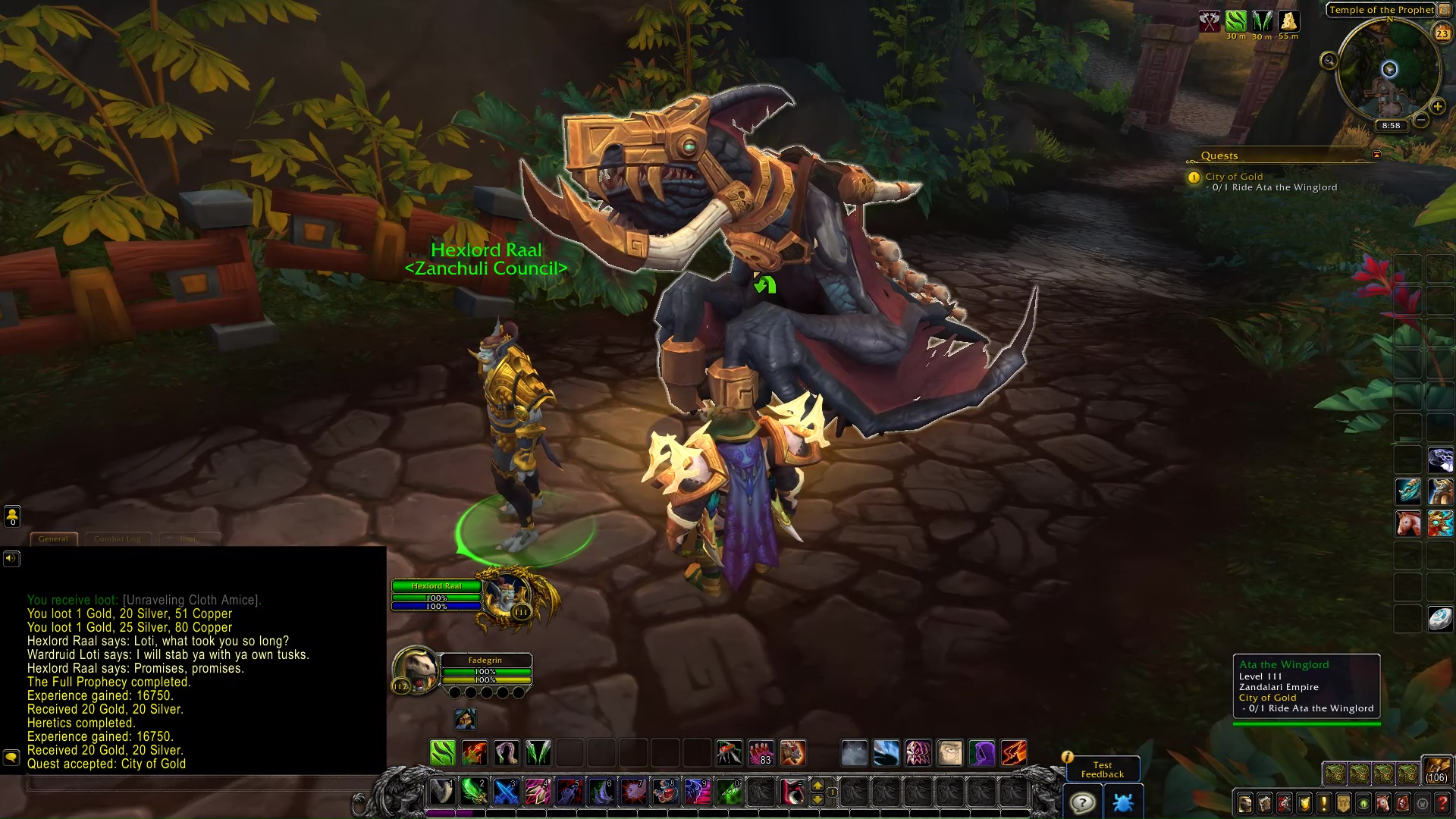 TIP: Atal the Winglord will fly uphill throughout the Golden Road leading toward the Atal'dazar dungeon. You gain a new ability named Explosive Wrath Totem — which deals fire damage to all enemies in 10 yards. Throw them at bunches of Disciple of Zul until you kill 100/100.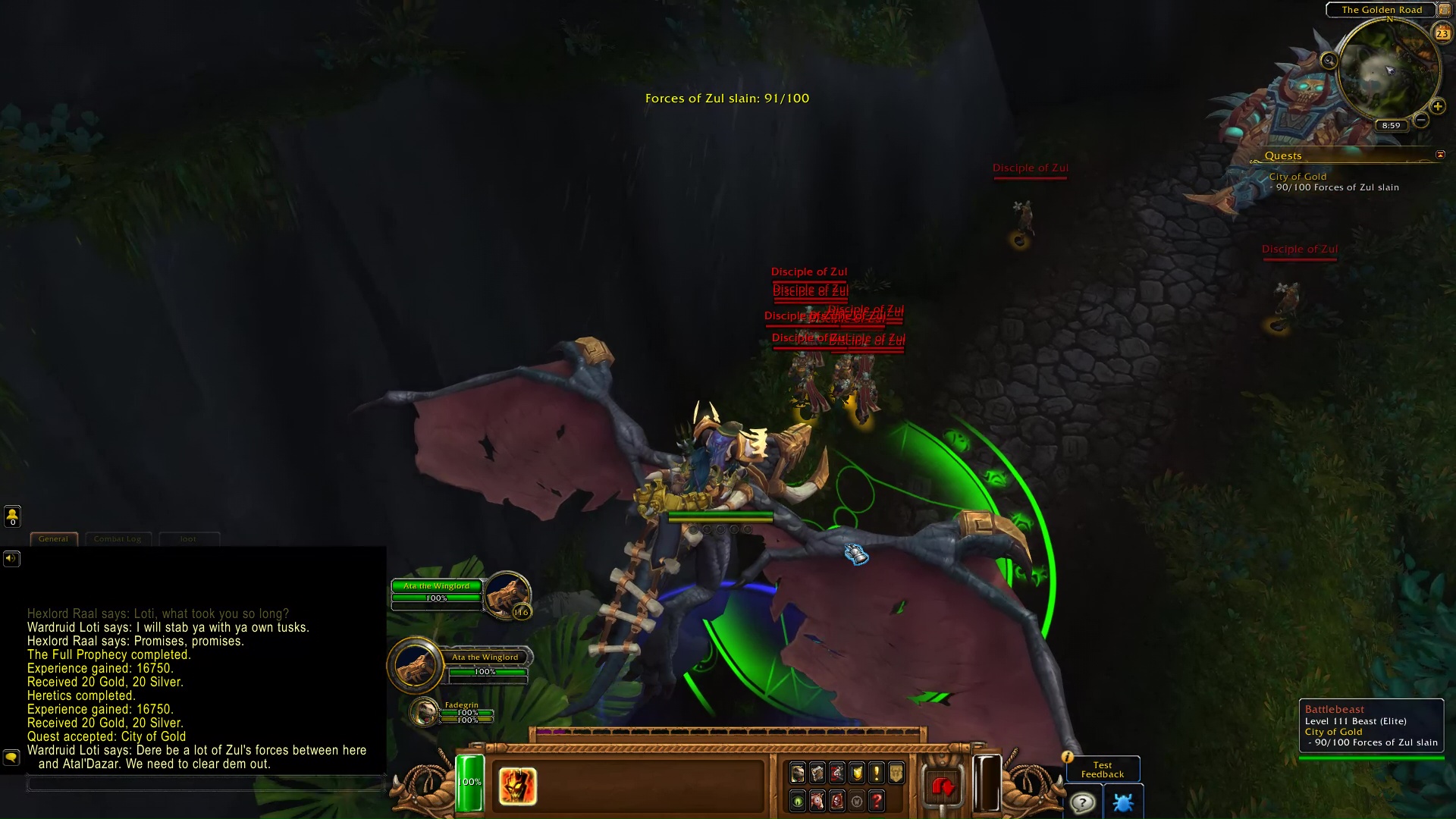 COMPLETION
Rezan: Zul thinks to bar me from MY domain? I will consume his soul.
City of Gold