King Rastakhan: Zul and all those who follow him will soon learn that there is always a price to pay for defying a loa. With each passing moment, that debt grows.
King Rastakhan: I hear Rezan's call. I will answer, but first you must help me. Our loa give us many boons, and we repay them in worship. Offerings, sacrifices, and idols are our tools to earn favor, but they are much more to our loa. They are sources of strength. Zul's dogs have begun to corrupt the great golden statues dedicated to Rezan. Even now, I can feel his power dwindling. Stop them. Cleanse the idols to the great hunter. Teach them to respect the house of the King.
QUEST OBJECTIVES
Cleanse the 3 Statues of Rezan.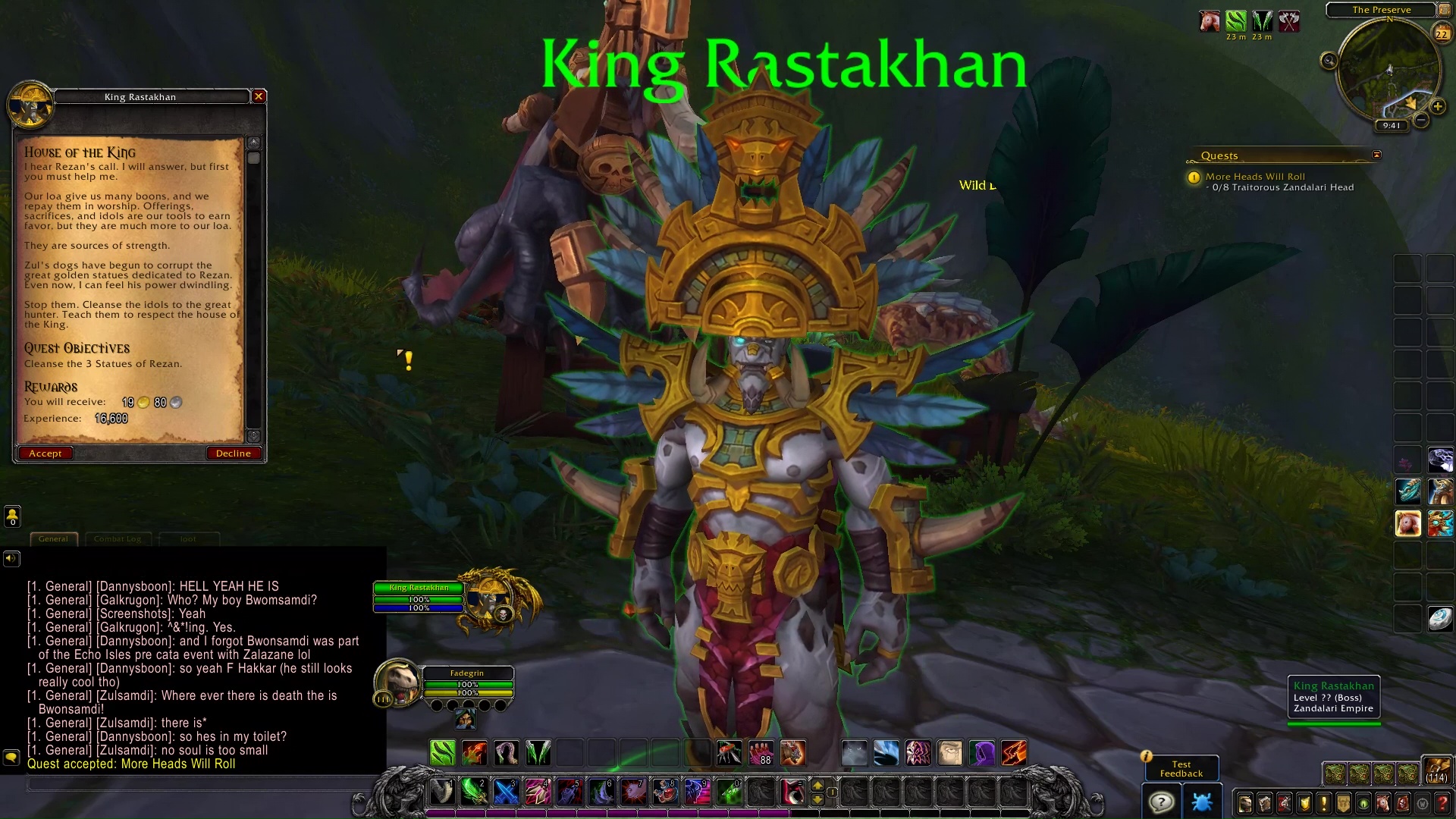 PROGRESS
TIP: There are three massive golden statues of Rezan (the devilsaur loa) on each plateau of the temple. Each statue is affected by three Corrupting Totem. Click them. To turn in, go upstairs to the third plateau, near Rezan's Lair (cave) and the waterfall.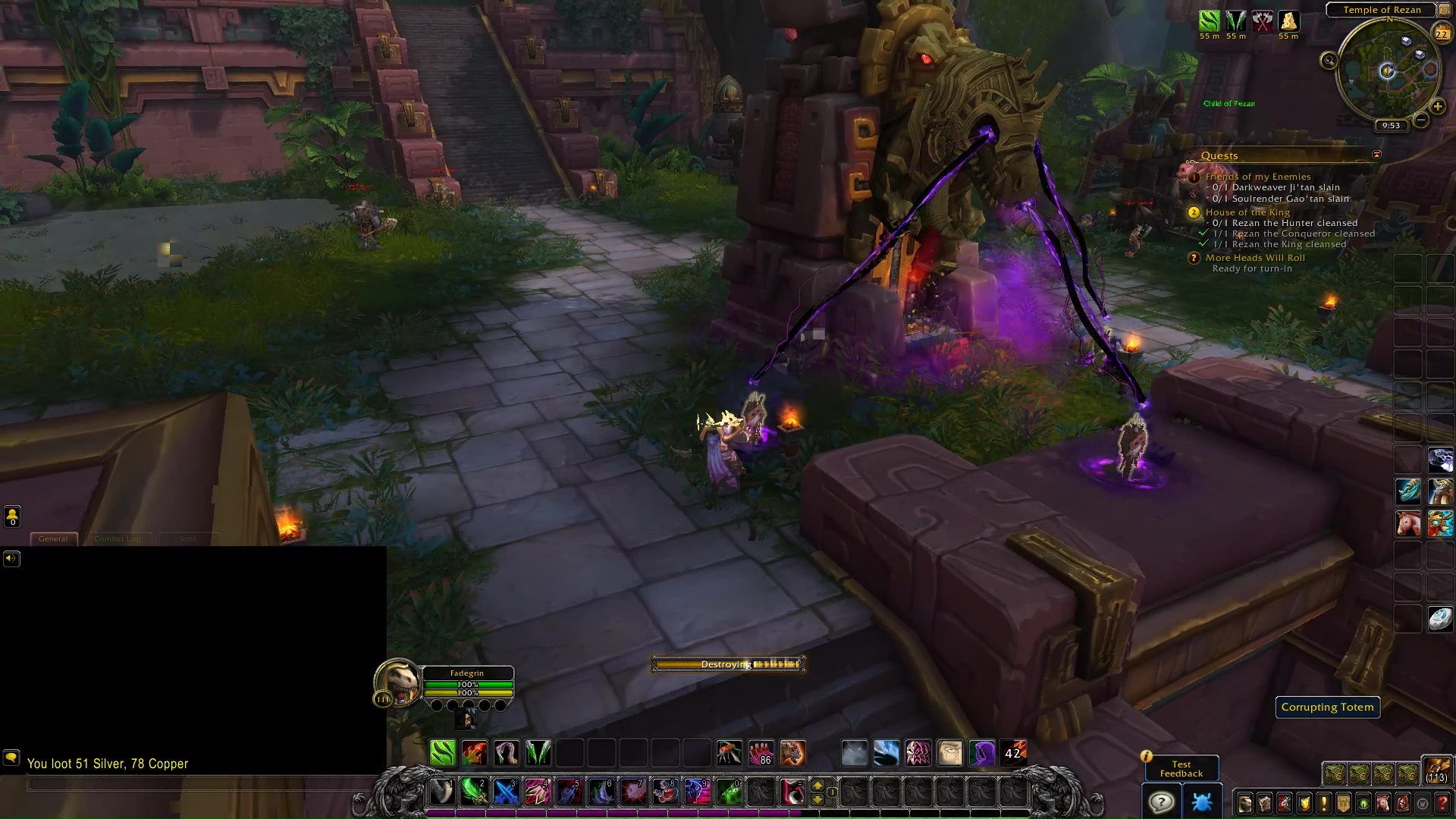 COMPLETION
King Rastakhan: Ya feel that power? The loa… he not be dead yet. Now let's go make sure he stay that way.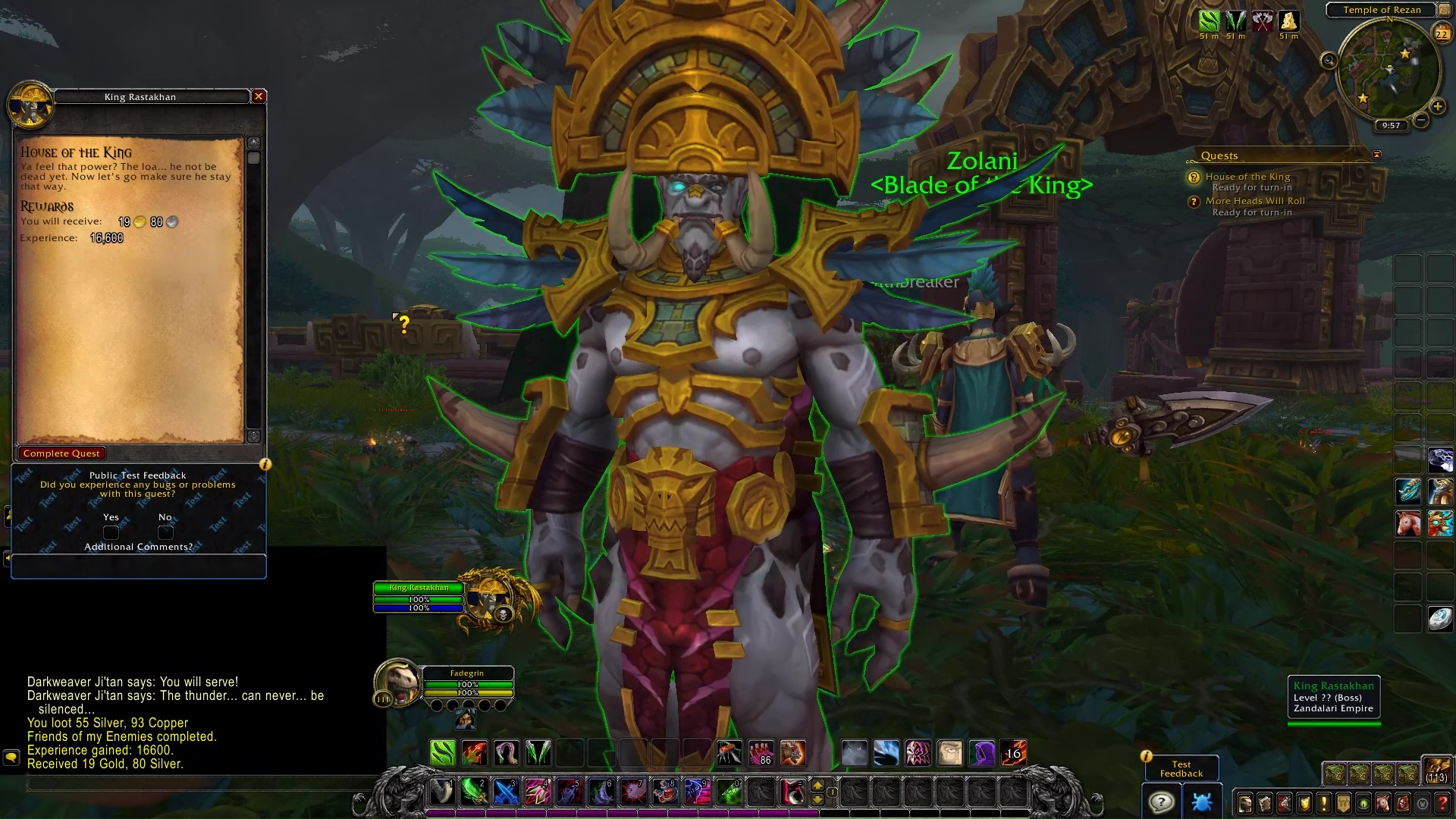 House of the King