NOTE: This quest from Alpha, was deprecated. No longer exists. A different version exists now.
King Rastakhan: Zul and all those who follow him will soon learn that there is always a price to pay for defying a loa.
King Rastakhan: My loa calls out to me. I must go to him immediately. You, my speaker for the Horde, must teach these traitors the meaning of their actions in my stead. Sweep the temple of the filth that defiles it. Destroy those that spit in the face of the loa. Bring me their heads so I may remind others of what happens to those who betray their faith. When you are finished dealing with the unworthy, come find me. Rezan's lair is deep within the temple grounds. Once again, heads will roll!
QUEST OBJECTIVES
Collect 8 Traitorous Zandalari Heads.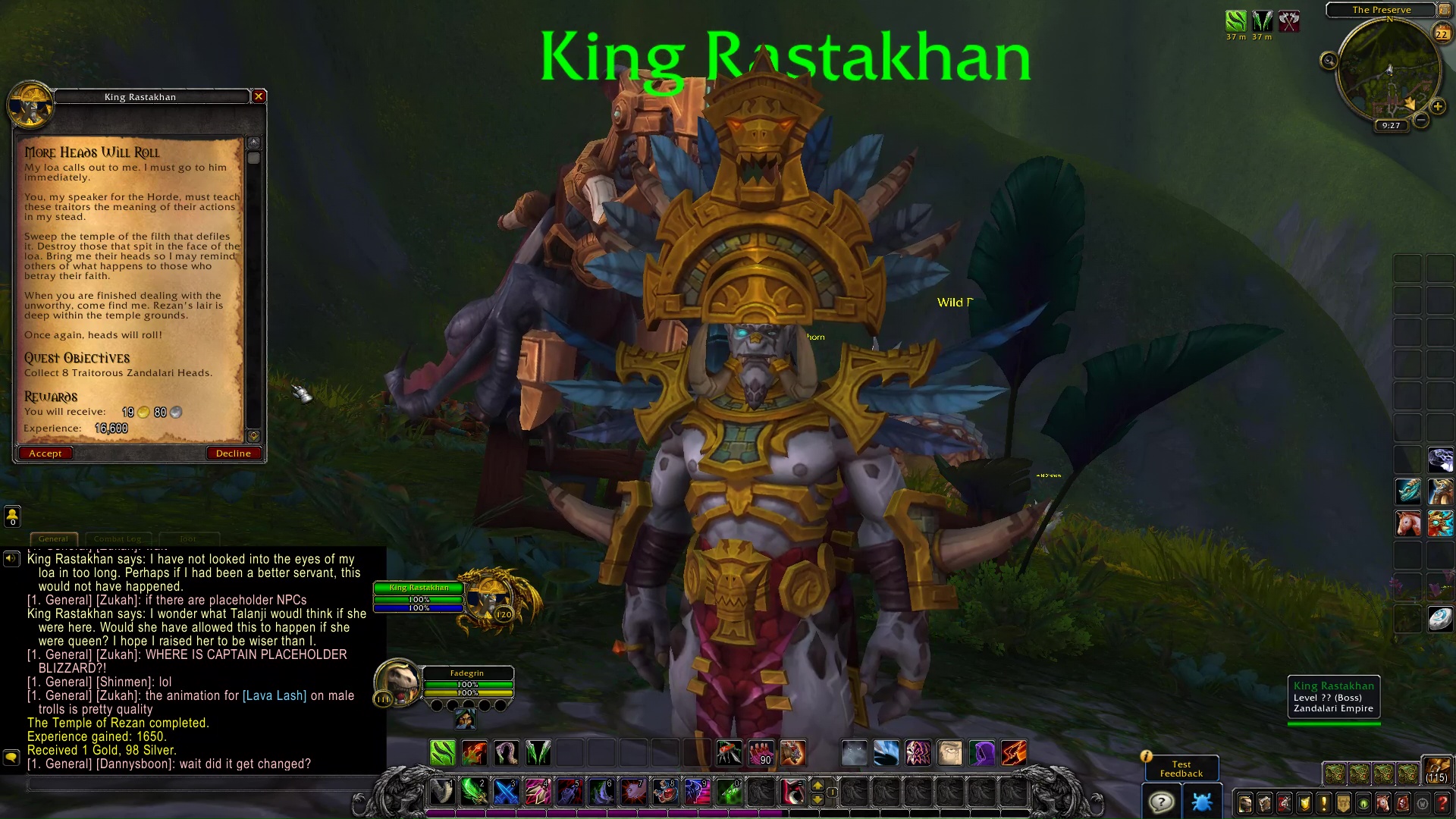 PROGRESS
TIP: Only the Atal'zul Zealot and Zanchi Outbreaker drop Traitorous Zandalari Head.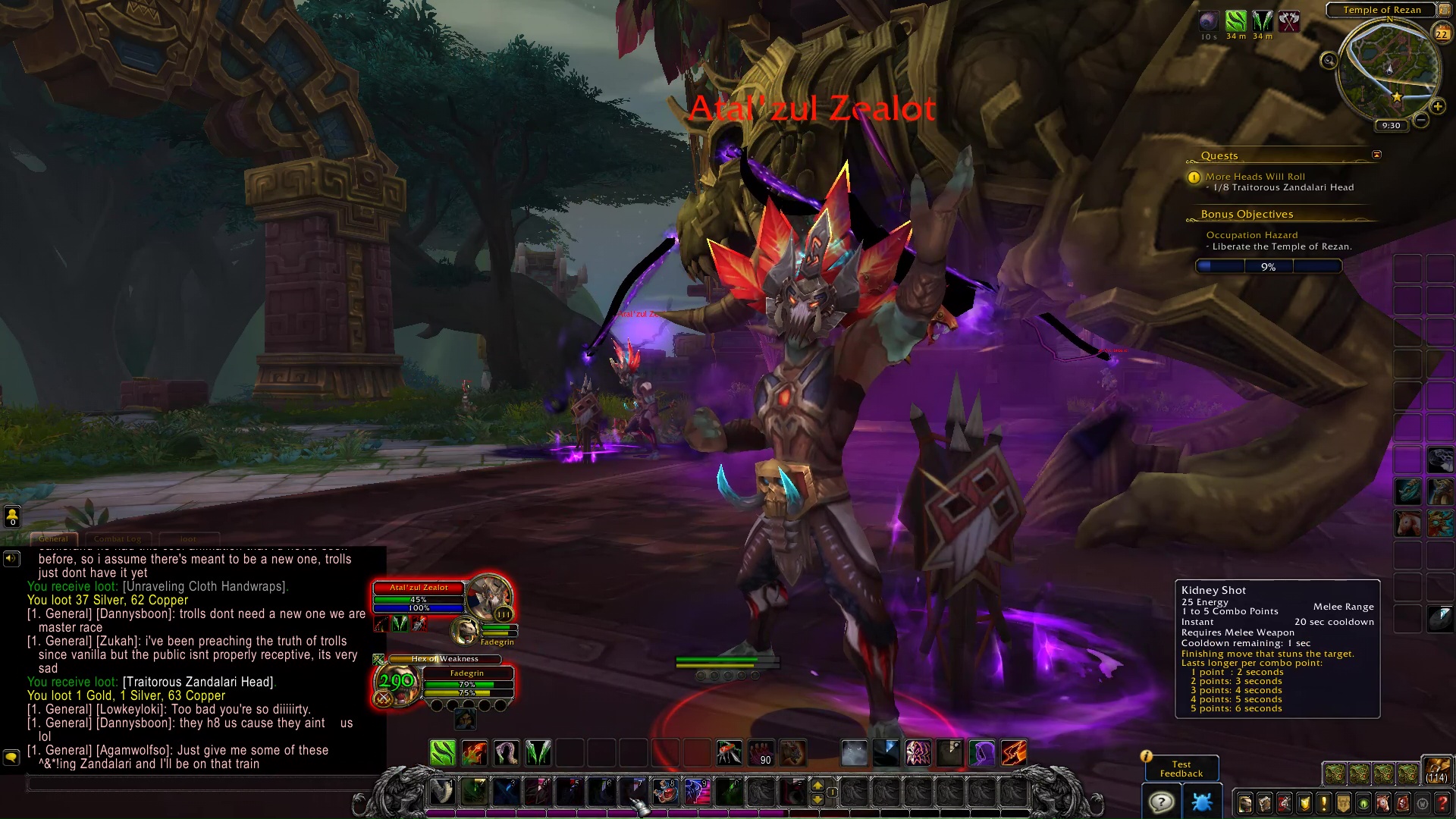 King Rastakhan: Go, (Name). Deliver my wrath. I must get to Rezan's lair before it is too late.
COMPLETION
King Rastakhan: Time for us to send these traitors a message.
King Rastakhan: When leaving a message, it is always good to use a language they can easily understand.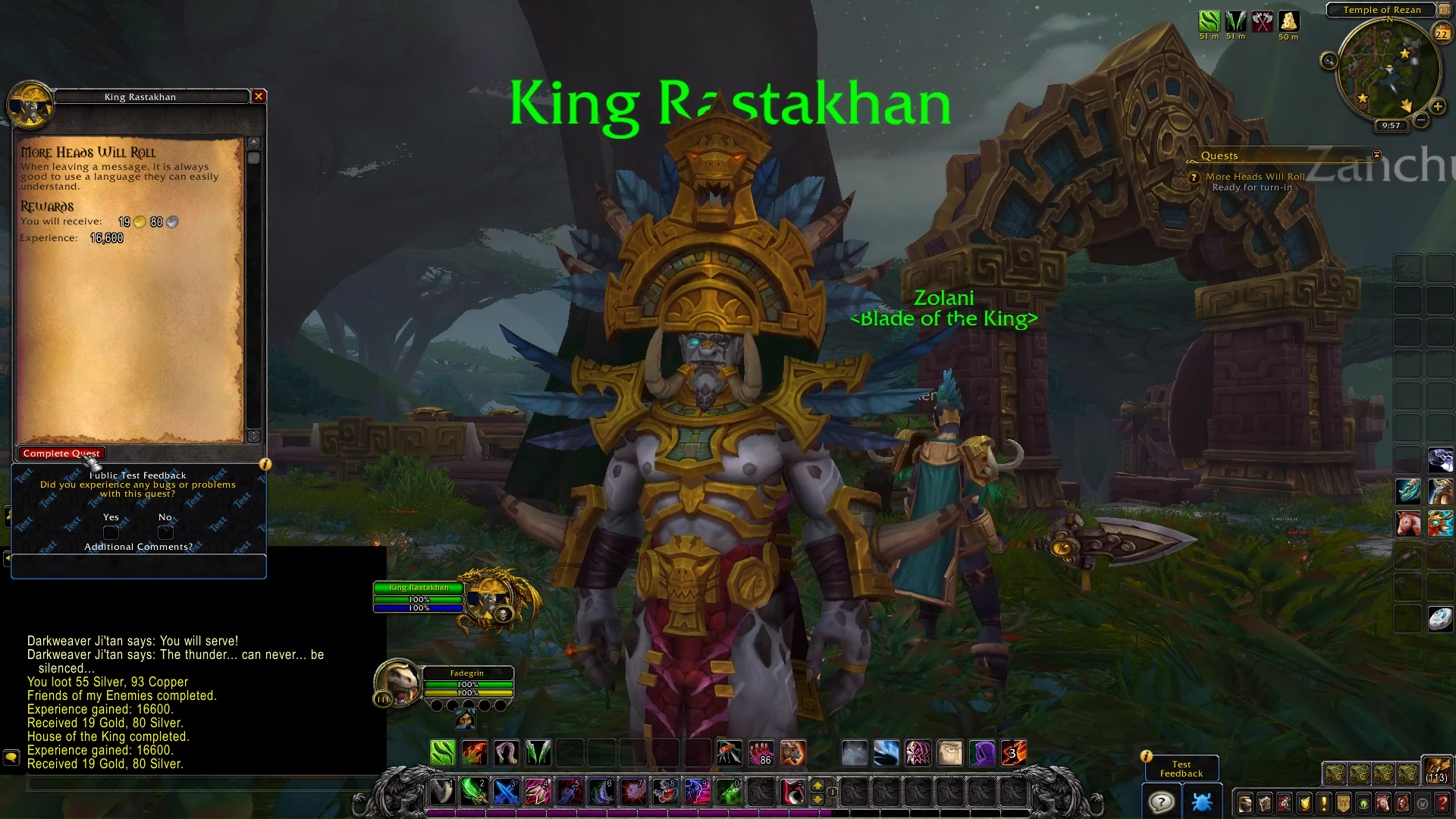 More Heads Will Roll