Zul the Prophet: Hm.
The Gurubashi have earned a reputation for betrayal and weakness. Their activities in Zul'Gurub will be a stain on our records for generations to come.
On the other hand…
The Zandalari are above the use of slaves. We are strong, capable. The very existence of mindslaves in this great city is insulting.
There is a chant that will free their minds. Use it near the Mindslaves to free them.
Or you can simply kill them– It makes no difference to me.
QUEST OBJECTIVES
Free 8 Mindslaves.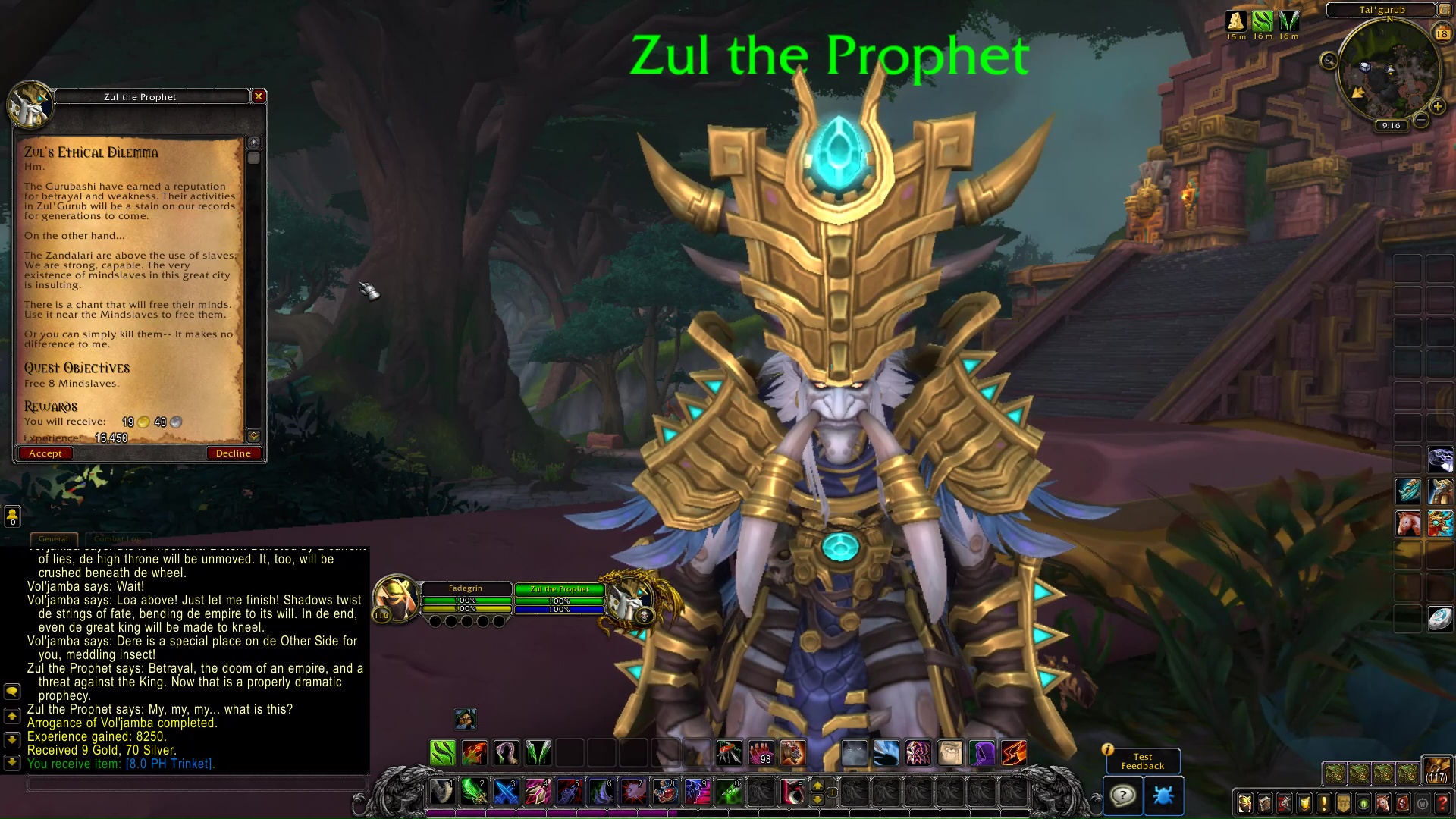 TIP: When you are near Mindslaved Gurubashi, click the Mindbreaker Chant icon (by the Quest Tracker, beneath the mini-map). It doesn't break stealth.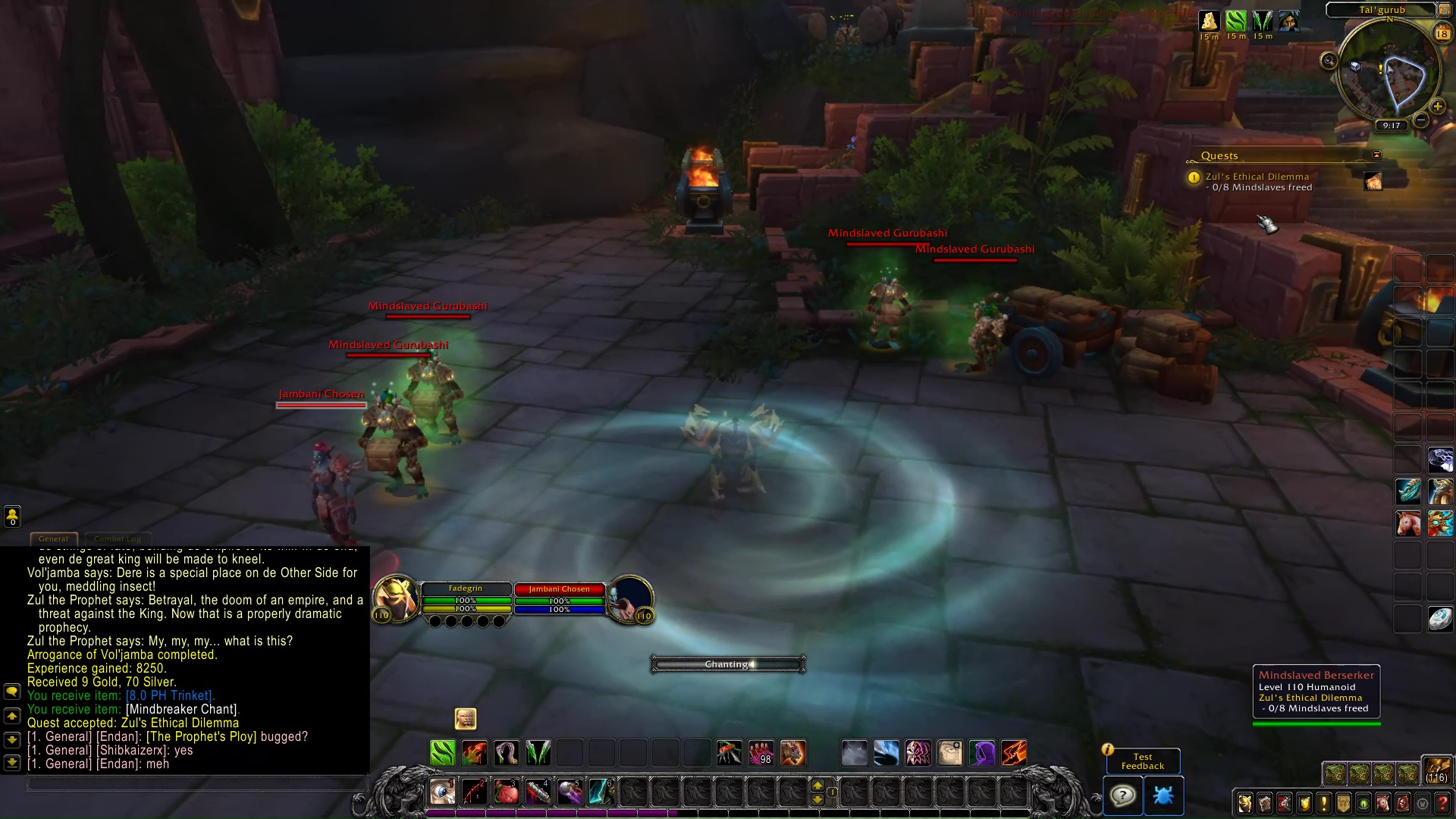 Mindslaved Gurubashi: My body weren't me own, mon!
Mindslaved Gurubashi: I am free! May de loa's blessings rain upon you!
Mindslaved Gurubashi: I'm never sniffin' another brew long as I live!
Mindslaved Gurubashi: Curse deh Jambani! Curse dem all!
Mindslaved Gurubashi: I gettin' out of here!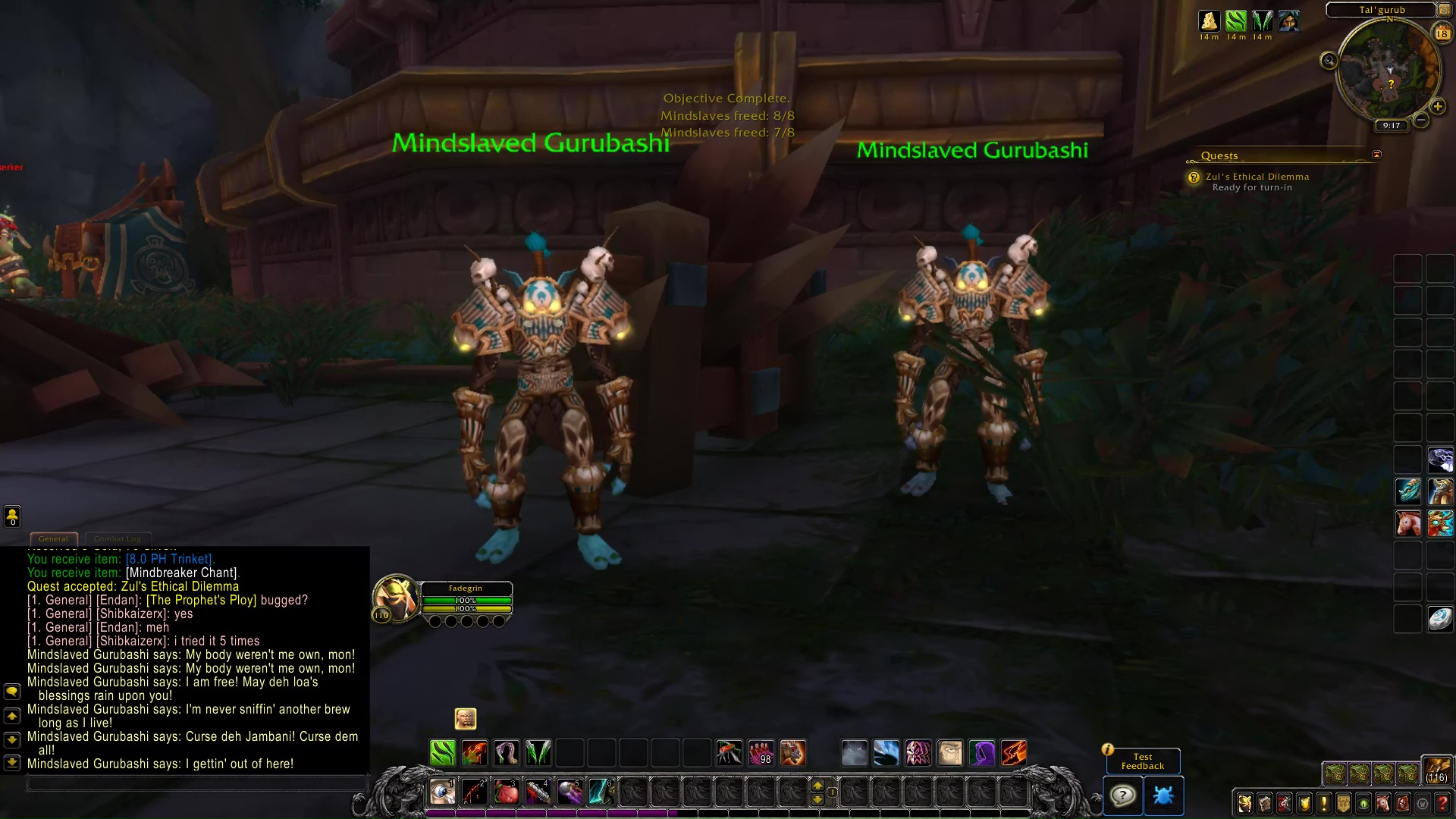 COMPLETION
Zul the Prophet: Weakness or pride… I think often on the Zandalari's priorities.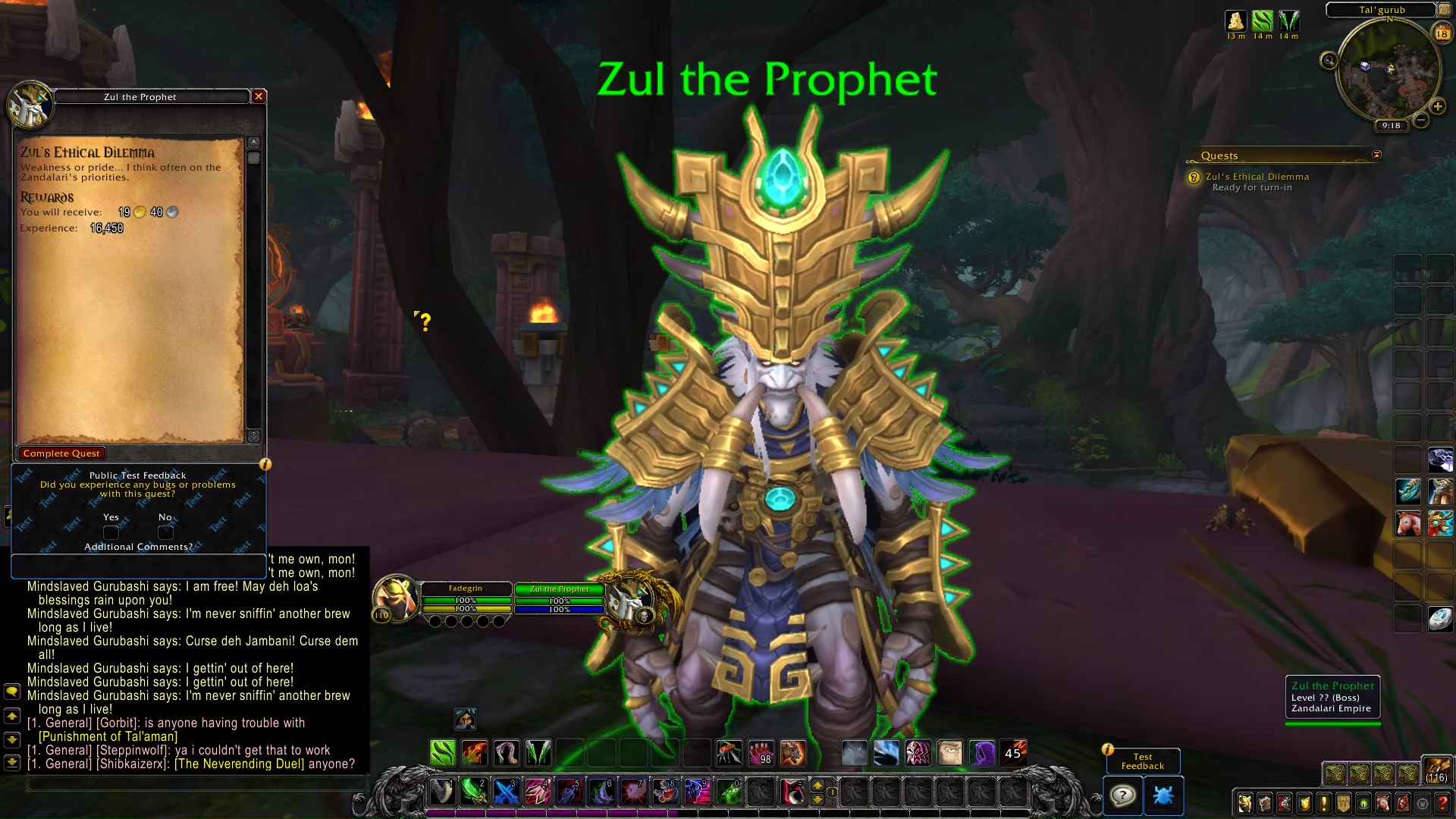 Zul's Ethical Dilemma