Huntmaster Kil'ja: Da greatest hunter from your lands, da dwarf, Nesingwary, has come to participate in da Great Hunt.
If you be hunter enough ta join him den travel to da Nesingwary Trek along da northeastern region of Zuldazar.
QUEST OBJECTIVES
Speak with Hemet Nesingwary at Nesingwary's Trek.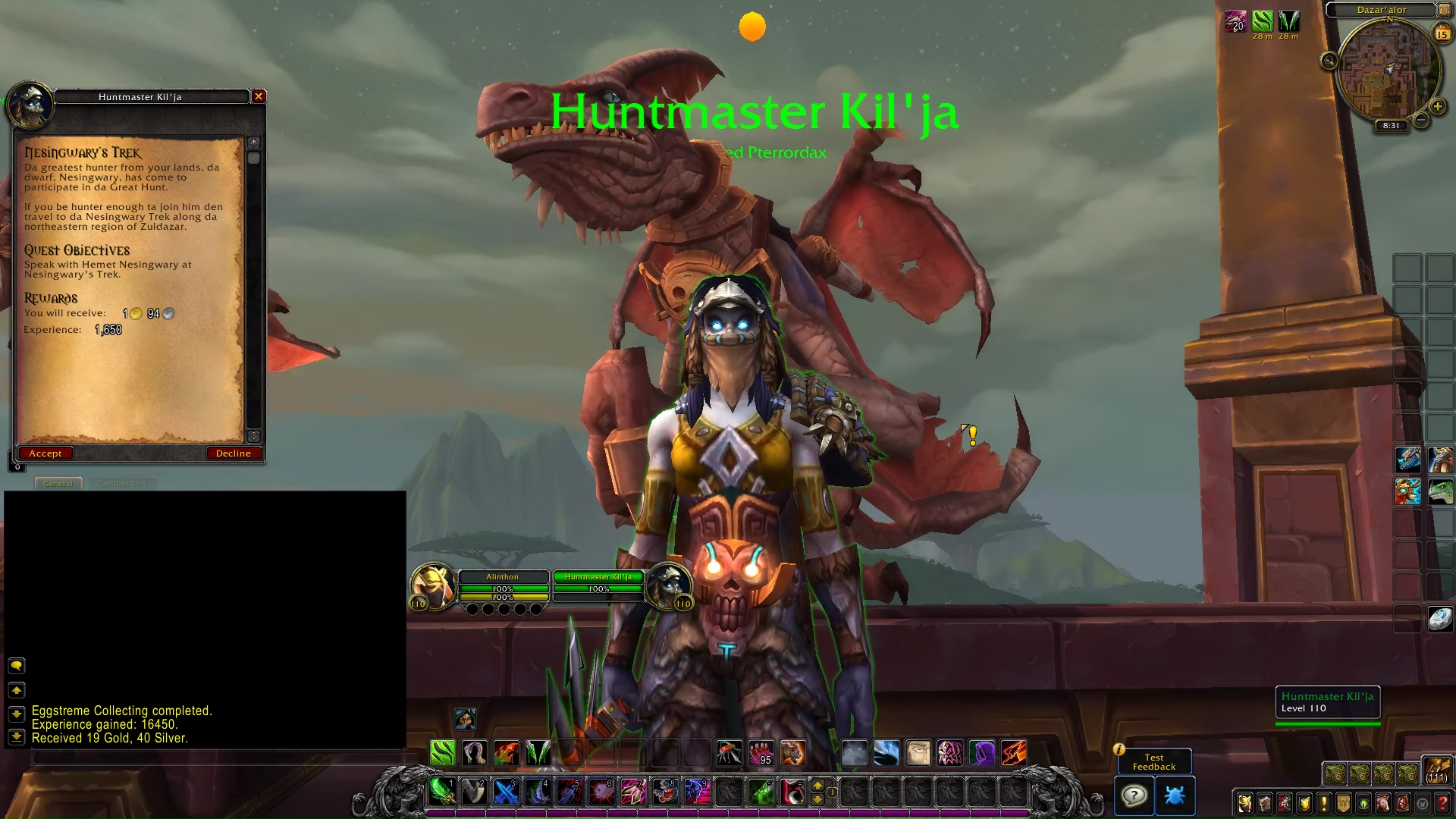 COMPLETION
Hemet Nesingwary: Welcome to tha hunt.
Nesingwary's Trek