Alonsus Faol: Your artifact is quite powerful, but I rarely let things rest on their laurels so to speak. I've managed to borrow one of the Dwarves' foremost experts on artifice and enchanting.
I'd like you to speak with Betild and see if she can't improve what's been done already.
Quest Objectives
Speak with Betild Deepanvil in Netherlight Temple.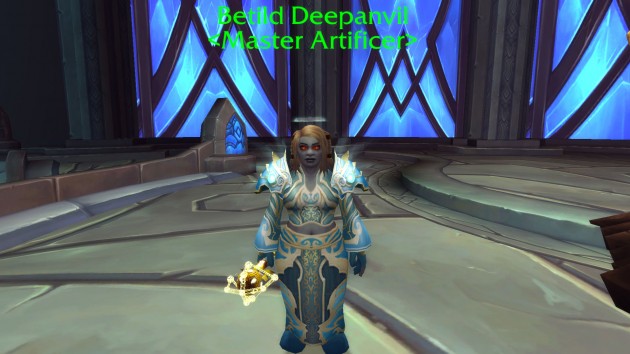 Betild Deepanvil: You did the heavy lifting there! I just designed it.
Completion
Betild Deepanvil: Ach, there ye are. Let me see that priceless artifact ye're swinging around like a stick ye bought at the gift shop.
Artifacts Need Artificers