Alonsus Faol: For what's to come you'll need something to enhance your considerable abilities. I have a few possibilities that I'd like to show you.
As you will be handling this personally, I leave it to you to decide which is the most important. I have utmost confidence in your decision.
Quest Objectives
Select an artifact weapon to pursue.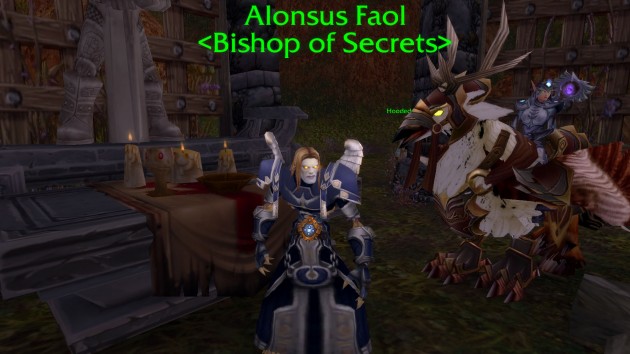 Intermission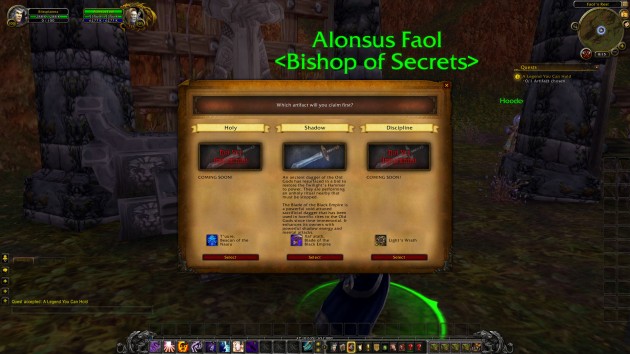 Artifact chosen: 1/1
Completion
Alonsus Faol: A good choice. My brethren and I stand ready to assist you on your next move, (name).