Calia Menethil: Let me show you the Command Console. Some draenei construction and naaru magic we have a window into the Broken Isles! Here you can device strategy, send your agents on missions, and choose our first area to operate in.
Take a look and let me know where we are going!
Quest Objectives
Use the Command Console to select your order's first operational area.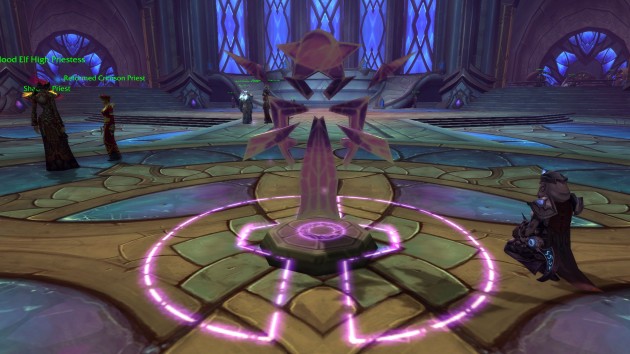 Actions on Azeroth
NOTE: In this Legion Alpha build, this quest is incomplete. One cannot interact with the map to complete the quest. This page will be updated once the next patch is deployed.