Activision Blizzard reported its Fourth Quarter 2019 Financial Results today February 6, 2020. I'll post a partial transcript later tonight hand-picking the Blizzard Entertainment portion and the Q&A. Stay tuned @blizzplanetcom
The biggest news highlighted in this report is that Diablo Immortal Beta Testing will start in the middle of 2020. That would be somewhere around June — unless there are any delays. July-August at the latest IMHO. But June is technically the middle of the year.
SPECULATION
World of Warcraft: Shadowlands is slated for the second half of 2020 — which means Alpha Testing should be here possibly around the March-May range.
Correction: Battle for Azeroth Alpha started on February 7, 2018 (Not March 16). Searched after Lotus6194 pointed out he remembered it was February. I joined Alpha in March 16.
So speculation here… March-May might be a good candidate for Shadowlands Alpha.
The Closed Beta for Battle for Azeroth started on April 24, 2018. Battle for Azeroth went Live on August 13. That means that from the day Beta Testing started, the game went Live 3 Months and 20 days later.
There is no official release date for Shadowlands yet. If Shadowlands went Live around August 13, 2020 — you could extrapolate more or less when Shadowlands Alpha and Beta starts taking BFA's as model.
Blizzard Entertainment hasn't invited influencers to Boston. It would be great to use the PAX East spotlight (Feb 27 – March 1) to annnounce the Shadowlands Alpha Testing start date.
---
Activision Blizzard Q4 2019 Results – PRESS RELEASE
The Financial Results press release can be read in PDF format at the following page.
Blizzard had 32 million MAUs (Monthly Active Users).
World of Warcraft® exited 2019 with an active player community more than twice the size of its Q2-ending level.
Hearthstone® launched the Descent of Dragons expansion and rolled out the new Battlegrounds game mode in the fourth quarter, which drove sequential growth in engagement. Net bookings also grew sequentially for the franchise.
Overwatch® launched on the Nintendo Switch, further expanding a community that has surpassed 50 million players globally since launch.
In February, the Overwatch League will return with 20 established teams from around the world competing in a homestand format with matches broadcast live on YouTube.
---
SLIDES
---
ACTIVISION BLIZZARD Q4 2019 RESULTS TRANSCRIPT
Bob Kotick: Having our franchises on all platforms in all geographies with a constant flow of content and leveraging the additional touch points we have available to us: like eSports and advertising, continues to be our focus.
Another great example of our franchise transformation is what happened with World of Warcraft. We doubled the size of the active World of Warcraft community in the second half of 2019 by adding Classic to the WoW subscription offering.
The remarkable growth of the WoW community represents an important proof point of the value and potential of our established franchises; and it has energized our development team as we develop new content for all of our key franchises.
Each franchise forms the basis for large, engaged communities of players and spectators with whom we take our responsibility to deliver high-quality content very seriously.
Prioritization of opportunity and access to more talent are our challenges; but we are meeting these challenges with improved execution; and we expect to grow audience's engagement and monetization, and provide superior shareholder returns as we have for the last 30 years.
---
Cody Johnson: The World of Warcraft team followed up on the remarkable Q3 launch of WoW Classic with substantial content updates. We kept the community engaged and the subscriber-base well above pre-Classic levels.
In Hearthstone, we have seen increased engagement on the launch of Blizzard's latest expansion, and the roll-out of the new Battlegrounds game in Q4.
Monthly active users (MAUs) were 32 million in the fourth quarter. World of Warcraft monthly active users were higher sequentially, reflecting sustained engagement of players from the August launch of WoW Classic — Blizzard's recreation of the original out from 15 years ago.
As you may remember, in Q3, WoW added more monthly or longer-term subscription plans than in any prior quarter in franchise history. That momentum continued in the Q4.
When Blizzard sustained engagement with robust better content for both Modern and Classic WoW, and exited the year with an active community, more than twice the size of its Q2 ending level.
That strong cadence of content will continue in 2020 with a great series of in-game releases for Classic, and a strong Shadowland expansion coming from Modern WoW in the second half of the year.
Shadowlands will add new reasons to explore, new ways to customize characters, and our revamped leveling system for our onboard new players.
In Hearthstone, the competitive environment remains intense; but we did see sustained improvement engagement following the release of Descent of Dragons expansion and the new Battlegrounds mode in Q4.
Q4 net bookings were lower year-over-year, but grew sequentially; and the Hearthstone team continues to be very quickly. They launched a new games store in December, and released a number of new content and engagement model enhancements in 2020.
Q4 also saw the launch of Overwatch on the Nintendo Switch, further expanding the community that has now surpassed 50 million of players since the 2016 launch; and the Overwatch League returns with 20 teams from around the world competing in the Homestand format for the first time.
Blizzard's teams, as you know, are working on the brightest pipeline in its history: including Overwatch 2 and Diablo 4 (on PC and console), and Diablo Immortal — a mobile game, developed in partnership with NetEase — continues to make good progress, and will move into the testing phase with its first regional test planned for the middle of the year.
In conclusion, our strategy to focus on our growth pillars and investment creative and commercial resources and initiatives of our biggest franchises is delivering results.
In 2020, we will continue that focus with the releases and pipeline initiatives highlight today to further expand our reach, engagement, and player investment, and to extend our largest IPs across new platforms, geographies and business models.
We plan to reach more players on more platforms in more regions than ever before. To do so, we will also further increase investment in our technology capabilities, technology platforms, and data analytics. We will fund these investments with an ongoing focus on efficiency and organizational optimization to leverage our scale across the business; and we know that some of our investments won't bear fruit until next year, later.
We are confident in our growth trajectory this year, and our growth plan, and we enter 2020 with momentum.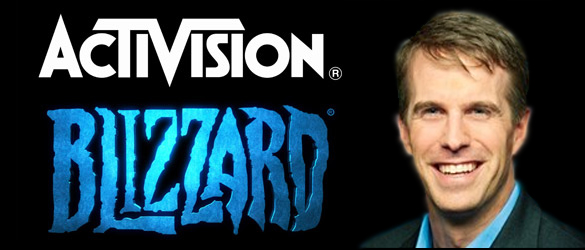 ---
Dennis Durkin: Today, I will review our Q4 2019 results, as well as, our outlook for 2020 and the first quarter.
Q4 GAAP and non-GAAP EPS were ahead of our prior outlook reflecting better than expected results for Call of Duty and World of Warcraft and a lower tax rate.
To review the quarter, I will start with our Q4 segment results. Activision revenue was $1.43 billion led by Call of Duty growth in both upfront and in-game revenues on console and PC; and the addition of Call of Duty Mobile.
Operating income was $696 million with an operating margin of 49%. As expected, Call of Duty Mobile was not a material contributor operating income in Q4 despite a great launch, as we invested to build our playerbase and position the title for long-term success.
Blizzard revenue was $595 million, lower year-over-year as growth for World of Warcraft and Overwatch was offset by a decline for Hearthstone and Diablo.
Operating income was $260 million with the revenue decline more than offset by lower costs. Blizzard's operating margin was 44%, significantly higher year-over-year due to max and lower costs.
Just last week, Blizzard released Warcraft III: Reforged. Blizzard will build on World of Warcraft momentum with ongoing content for Classic; and the Shadowlands expansion in the second half of the year.
The Hearthstone and Overwatch teams will support their communities with ongoing content and services that drive engagement and player investment; and as Coddy mentioned, Diablo Immortal is planned to enter a regional testing towards the middle of the year; but we don't have any material revenue from that title in our guidance.
In closing, in 2019, we have come a long way and refocusing the business on our biggest franchises and opportunities.
So momentum for World of Warcraft, Call of Duty and our new engagement models highlights the growth potential for our broader portfolio of durable fully-owned franchises; and we apply our top creative talent and commercial talent against our biggest opportunities.
We are encouraged by our 2019 results, and as we return to growth in 2020, the opportunity set for our business across platforms, geographies, and business models has never been greater.
Going forward, we will maintain our operating discipline and focus as we execute against a great content line-up this year, and a pipeline that includes Overwatch 2, Diablo IV, Diablo Immortal and multiple unannounced initiatives — including several mobile titles.
We remain confident that ongoing execution against our plan will position us to deliver growth to our shareholders over the long term.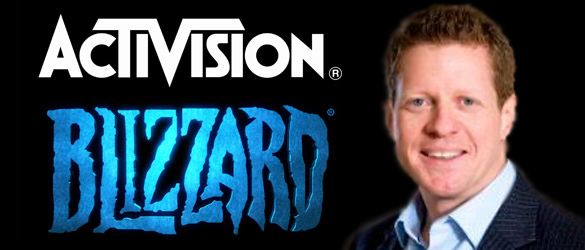 ---
Q&A
Anthony: Do you have any color on how successful World of Warcraft has been in Q4, and into 2020, and retaining users from the Classic mode launch? And then, relatedly also on Warcraft, there's been some negative press on Warcraft III: Reforge lately. Can you tell us what you're doing to address that?
J. Allen Brack: So, as a reminder, when we designed the model for World of Warcraft Classic, it was important that players have a single existing subscription to support both games; and we think about the WoW community as supporting both even though Classic and Modern are very distinct experiences.
We're committed to kind of continuing to support both of those experiences over the long term.
Given the content updates for Modern WoW, and the cadence that we have for Classic, we exited our year with the subscriber-base that was double what it was at the end of Q2.
We also see players remaining engaged in both versions of the game; and we launched Visions of N'Zoth — which is a content patch for modern WoW in January.
Engagement with Classic has been particularly strong in the East, and we see very high levels of player retention there; and our next update for Classic is going to be Phase 3: which is Blackwing Lair. It's one of my favorites, and we're planning on launching that on February 13.
Concerning Warcraft III: Reforged, honestly, it has been a bit of a hard week. Our community has come to expect really amazing things from us, and we have heard from them that we did not achieve that bar; but we stand behind our games and have consistently shown that not only do we support them, but we continue to build on them even after launch; and we're committed to doing that here as well.
So we are going to continue to update the depth of the game and we will continue to update the community with our plans going forward.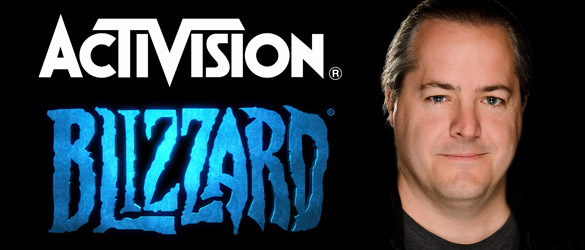 ---
Michael Ng: Could you just give us an update on Diablo Immortal and discuss how that informs your go-forward mobile strategy for Blizzard?
Bob Kotick: Absolutely. So as you know, we have been working closely with NetEase on the development of the game; and our goal is to deliver an authentic and deep Diablo experience for mobile.
We did show an updated version of the game at BlizzCon, last year; and we saw a lot of excitement.
We have also began doing additional internal playtests since that time, and the results are encouraging. We are getting ready to move to the next phase of development with some regional Alpha testing later this year.
Player feedback is invaluable, and as we continue to work on building the game, we will be looking to that feedback to make sure that we are making a really great Diablo experience.
When I think about Mobile, overall, for Blizzard — we have our roots in PC gaming, and we're going to continue to be deeply committed to the PC; but we do think there are opportunities for additional experiences in a different ways for players to engage on different kinds of devices; and we see Mobile is also a way to attract players that we don't currently reach on PC and Console.
So we think the mobile opportunity for Blizzard, overall, is very substantial; and Diablo Immortal will be our first release as a Mobile first game.
We continue to work on multiple mobile initiatives across Blizzard in addition to the PC and Console games.