Hooded Priestess: Master (name), I come at the behest of someone who would like to organize a stronger resistance to the Legion threat.
If you would please meet him at Faol's Rest in Tirisfal Glades, he will guarantee both safety and an opportunity to take a greater role in the conflict.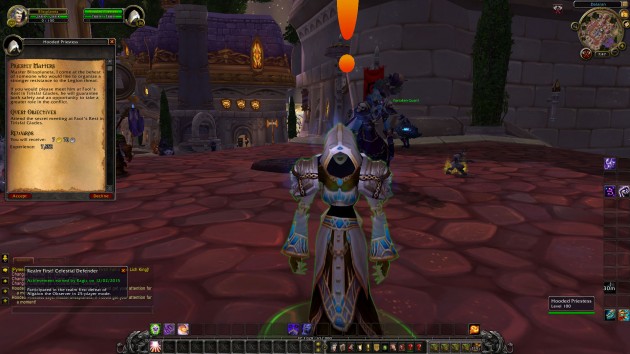 Quest Objectives
Attend the secret meeting at Faol's Rest in Tirisfal Glades.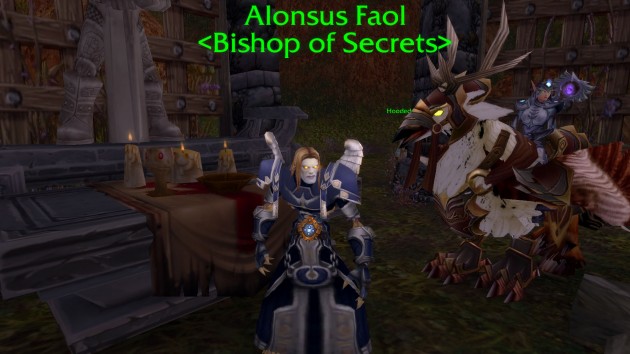 Intermission
Location: Anywhere in Dalaran (Broken Isles)
Hooded Priestess: Excellent, you can take the portal to Dalaran Crater and just fly north. He will be expecting you soon!
Note: Head to the center of Dalaran. The pillar of light is a portal to a hidden room beneath Dalaran filled with portals leading to: Caverns of Time, Karazhan, Dalaran Crater, Shattrath, and Wyrmrest Temple.
Location: Faol's Rest (Tirisfal Glades)
Calia: Hello there! Not followed were you?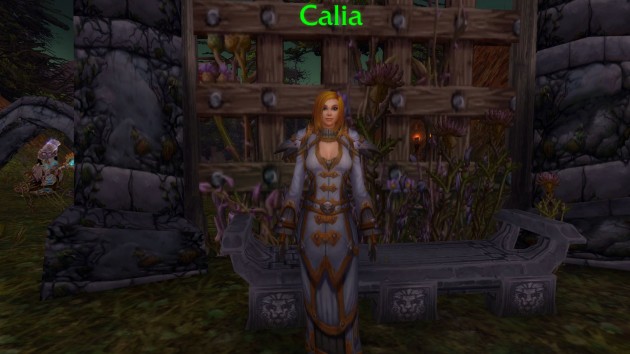 (Are you the one I'm supposed to meet? Why all the way out here?)
Meet with the strange priest at Faol's Rest: 1/1
Alonsus Faol: I apologize for the secrecy, old habits die hard. I am Alonsus Faol. At times I have been the leader of a church, a mindless minion of the Scourge, and a commander in a secret war. But I have always been a priest first. The Legion is a threat I cannot ignore so I have decided to step out from the shadows. I am working on gathering priesthoods of all denominations to address this threat together. At its head would be a priest that has proven his or her ability so often they are a hero to all people. I believe you are that hero, but others still need convincing. Will you take on this challenge?
Listen to Alonsus Faol: 1/1
Completion
Alonsus Faol: I'll take that as a yes? If you are ready I'd like to get started immediately. I know you are immensely capable, but let's not leave anything to chance!
Legion Shadow Priest Artifact Questline