Lord Kennings: Ah, look, a new face! Hopefully you're a bit more exciting than these folks.
Lord Kennings: This lodge serves as the largest supplier of furs and leather to Boralus.
(Kennings puffs out his chest a bit.)
And as its proprietor, it is my duty to ensure every request is met on time. With recent delays, I've decided to take a trip out here to see if the Holtons need my assistance.
We could use any available hands! Take this knife and bring back some pelts from the bears in the nearby pass.
QUEST OBJECTIVES
Collect 6 Grizzly Pelts.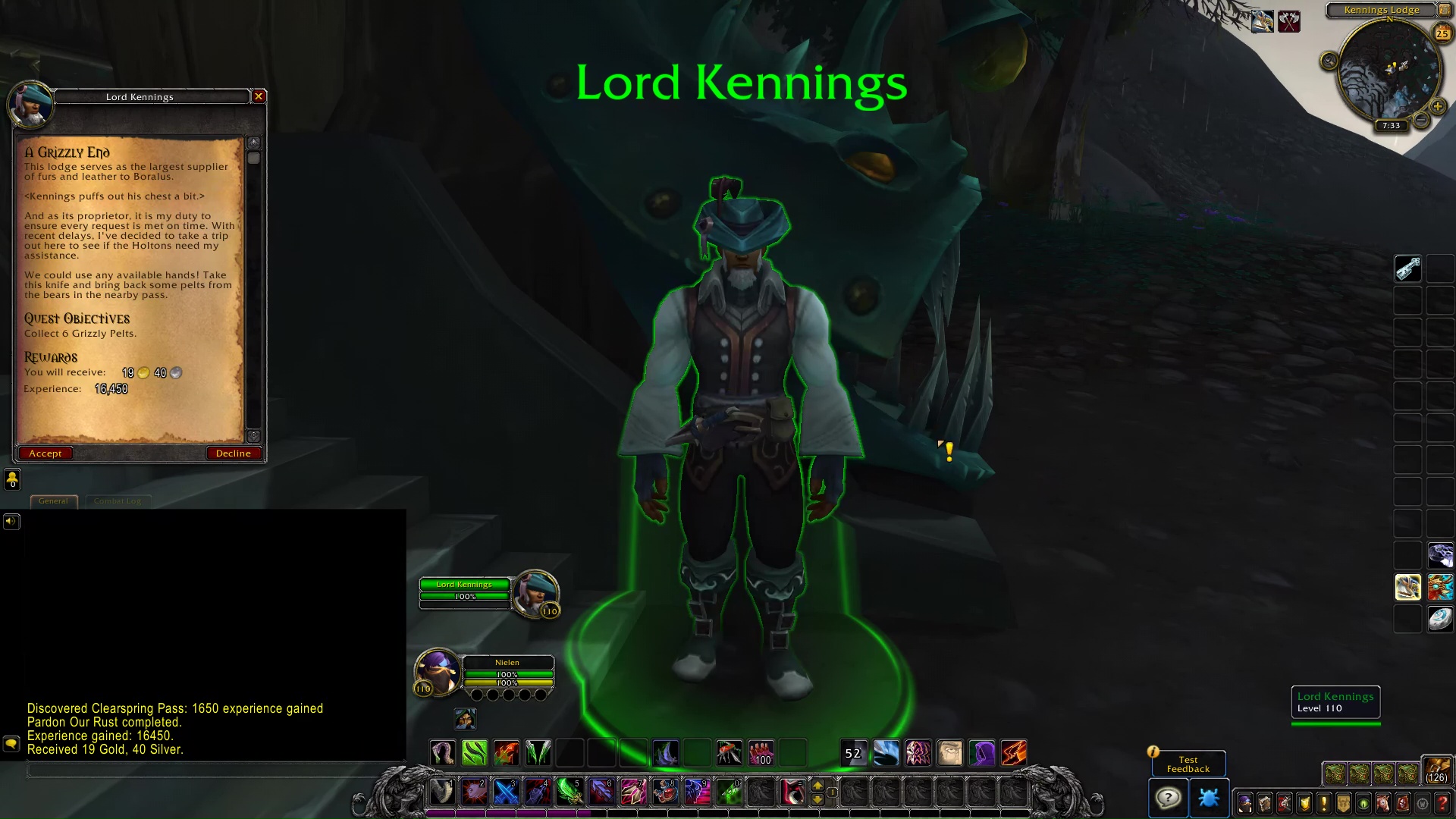 PROGRESS
TIP: After a few Bear kills, it became evident to me that something was missing. You receive a Simple Skinning Knife. After you kill the Monstrous Grizzly, click the corpse. Then click the Simple Skinning Knife icon at the Quest Tracker (beneath the mini-map).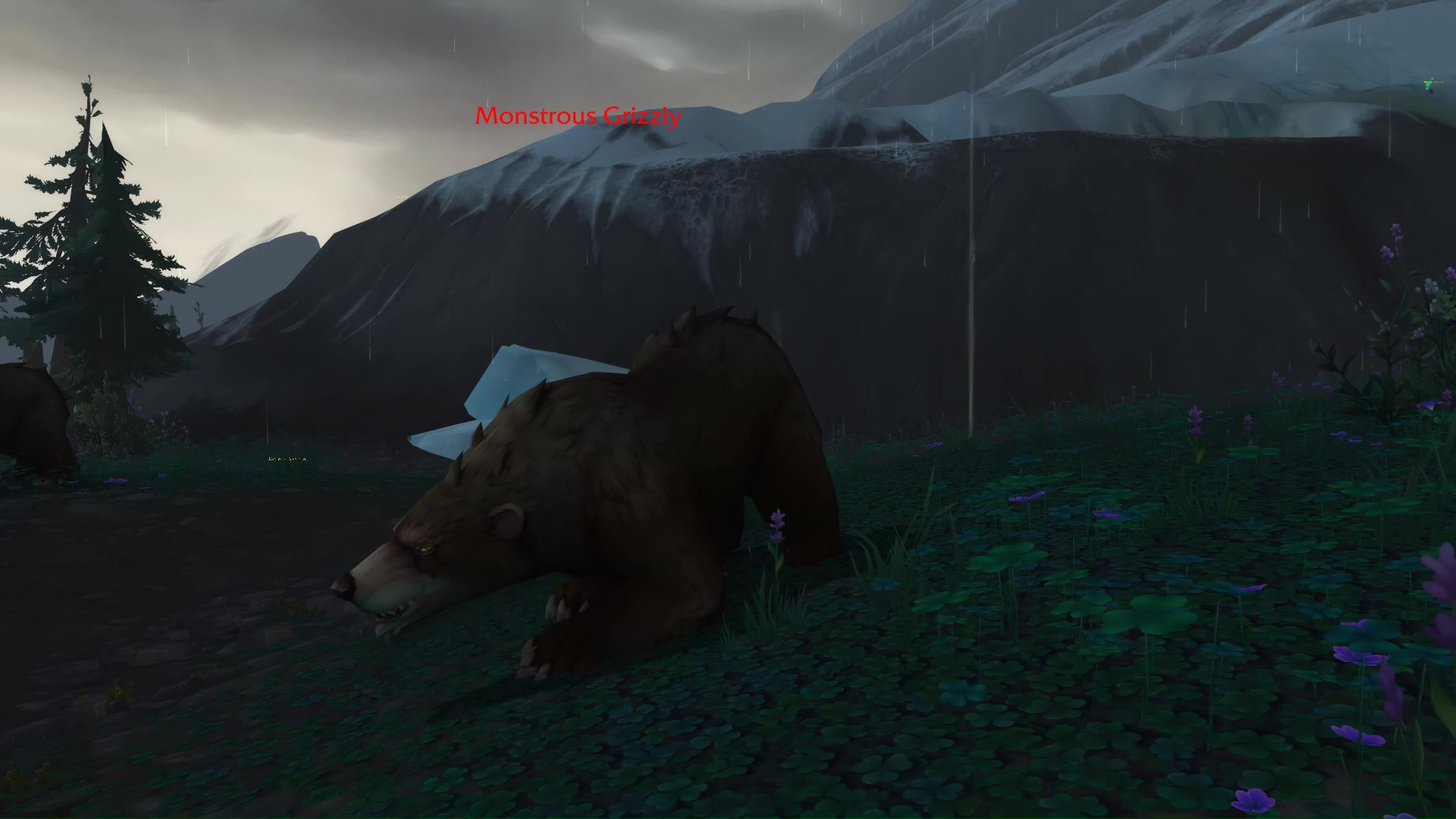 COMPLETION
Alanna Holton: I see that Lord Kennings' idea of assistance hasn't changed since his last visit.
Alanna Holton: These furs appear to be in fine shape. Your skills should easily make up for any setbacks caused by 'accidents'.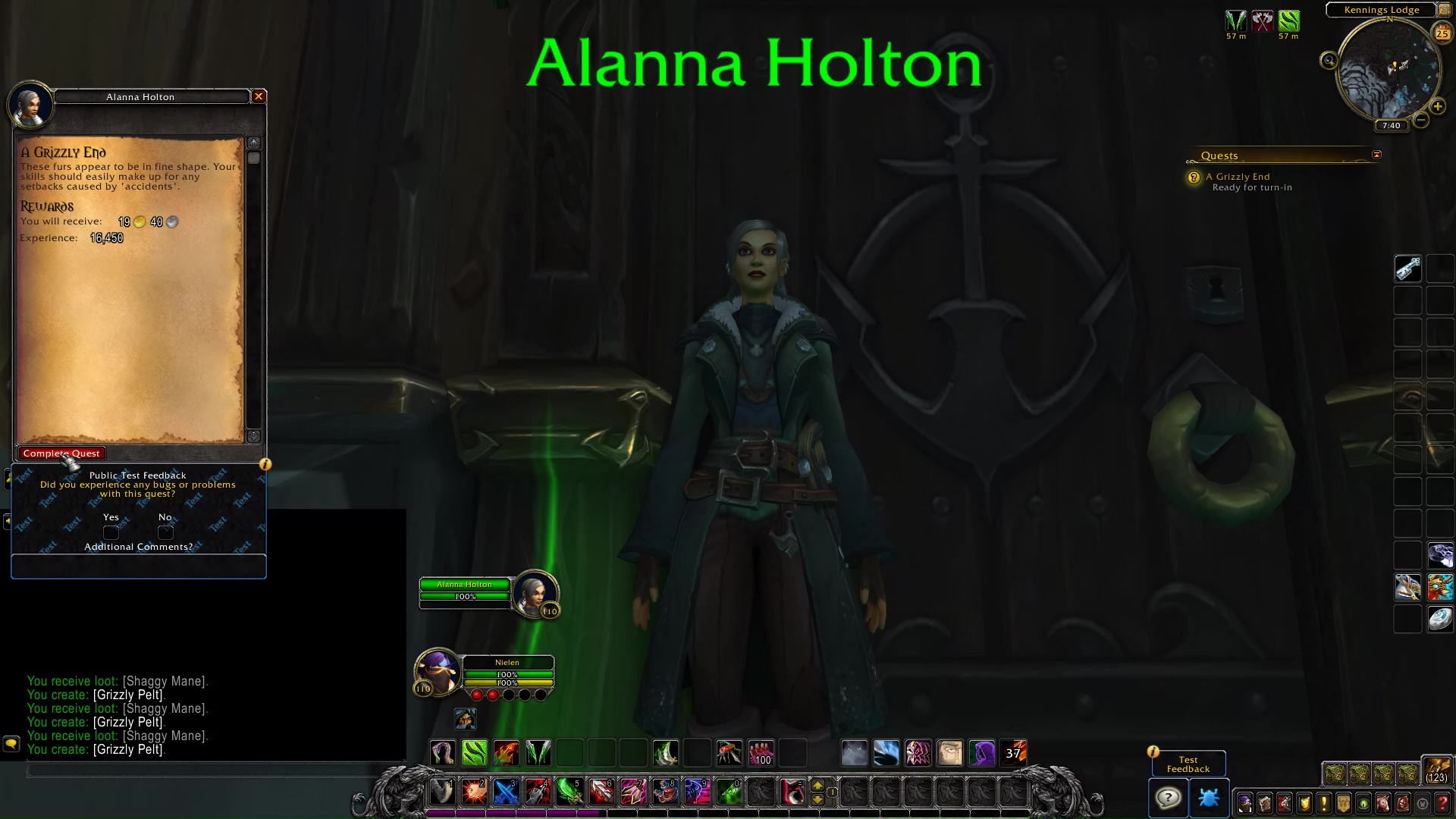 A Grizzly End