Lord Kennings: Before Alanna sends us on our grand hunt, there is something more immediate demanding our attention…
I'm absolutely famished! No good man can hunt on an empty stomach.
There are hawks in the area, which means that there are also hawk eggs. I'm not sure how well they'll do in an omelet, but I'm always one for a culinary adventure!
Good (class), could you bring back a few before we get started?
QUEST OBJECTIVES
Gather 12 Skyraptor Eggs.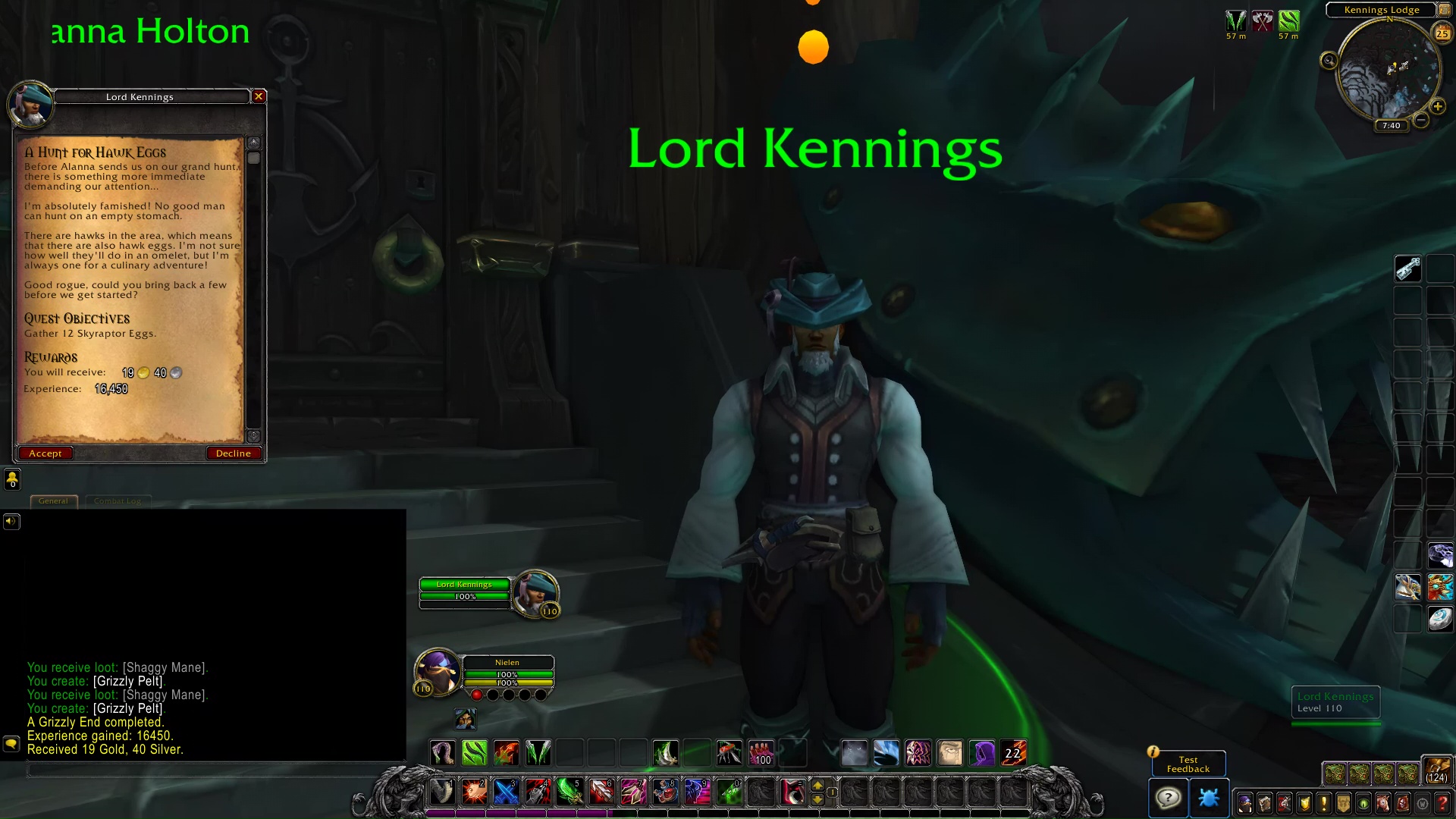 PROGRESS
TIP: Ride to the north a few yards. It's marked in the mini-map. Click the Hawk nests found on the ground throughout Kennings Lodge. If a neutral Tiragarde Skyraptor is nearby when you click the nest, it will aggro. Avoid AOE as much as possible. The area is packed with neutral fauna. There are enemy Midland Stag and Guarded Quillrat roaming the area as well. Keep that in mind.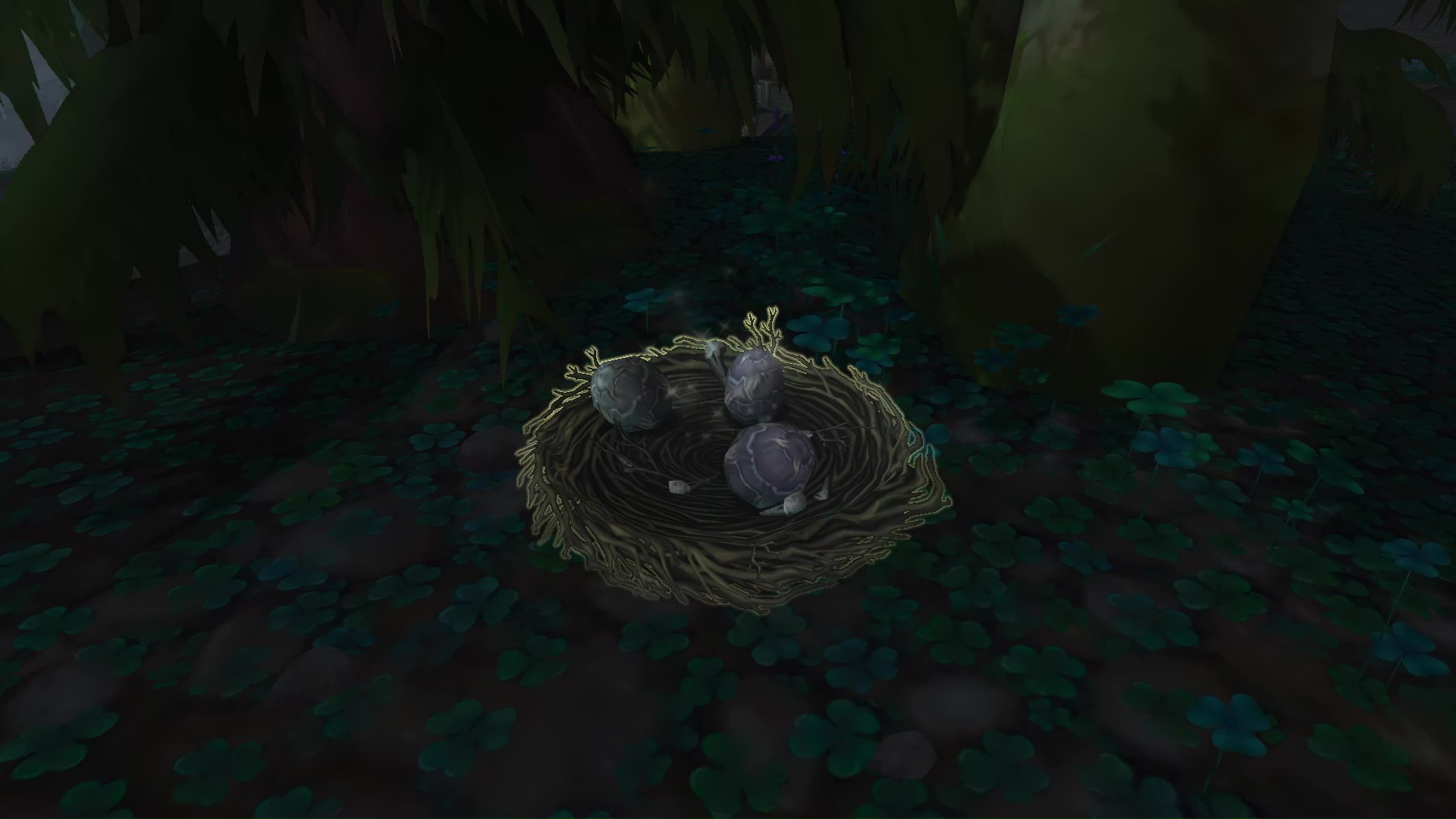 COMPLETION
Lord Kennings: Have you found enough eggs yet? You know what those small goblins say, time is money!
Lord Kennings: Fantastic! Here's hoping that hawk eggs aren't too gamey…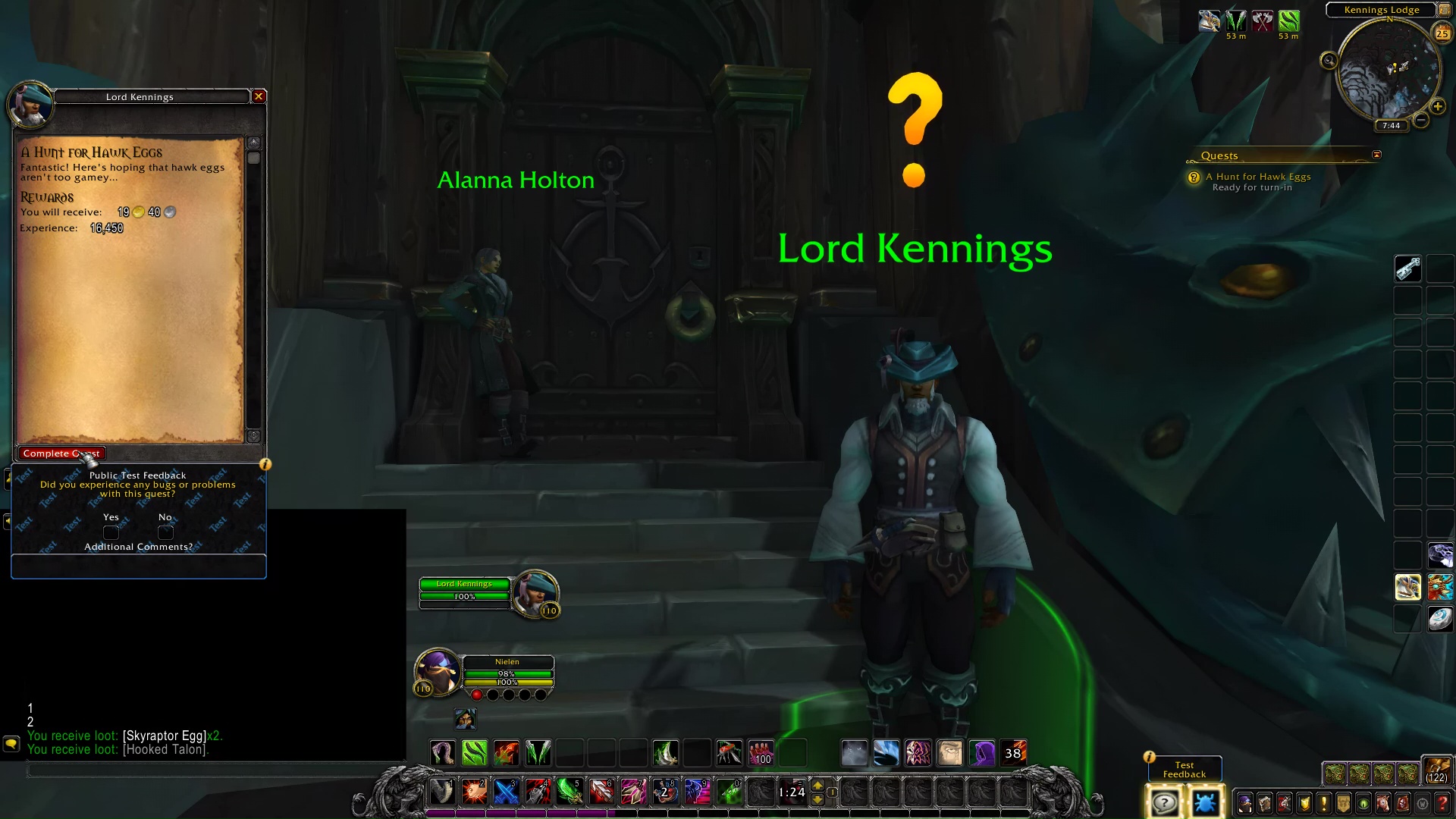 Alanna Holton: There's a small camp to the west that could use–
Lord Kennings: Excellent! Elk hunting is much more civilized than trapping bears!
Alanna Holton: And he's gone. I'll have to double the game warden's pay for this week.
A Hunt for Hawk Eggs