Weathered Job List: (Filled with various jobs and hunting competitions, this appears to be a joint request board for the hunters.)
The nights are cold in this area, and I am worried my poor dog will freeze to death. I wish to sew him a sweater, but I have no materials to make one with.
I would pay anyone who brings me a pair of porcupine quills and four raccoon tails.
-Kolta
QUEST OBJECTIVES
Collect Kolta's materials.
Sturdy Quill (2)
Fuzzy Tail (4)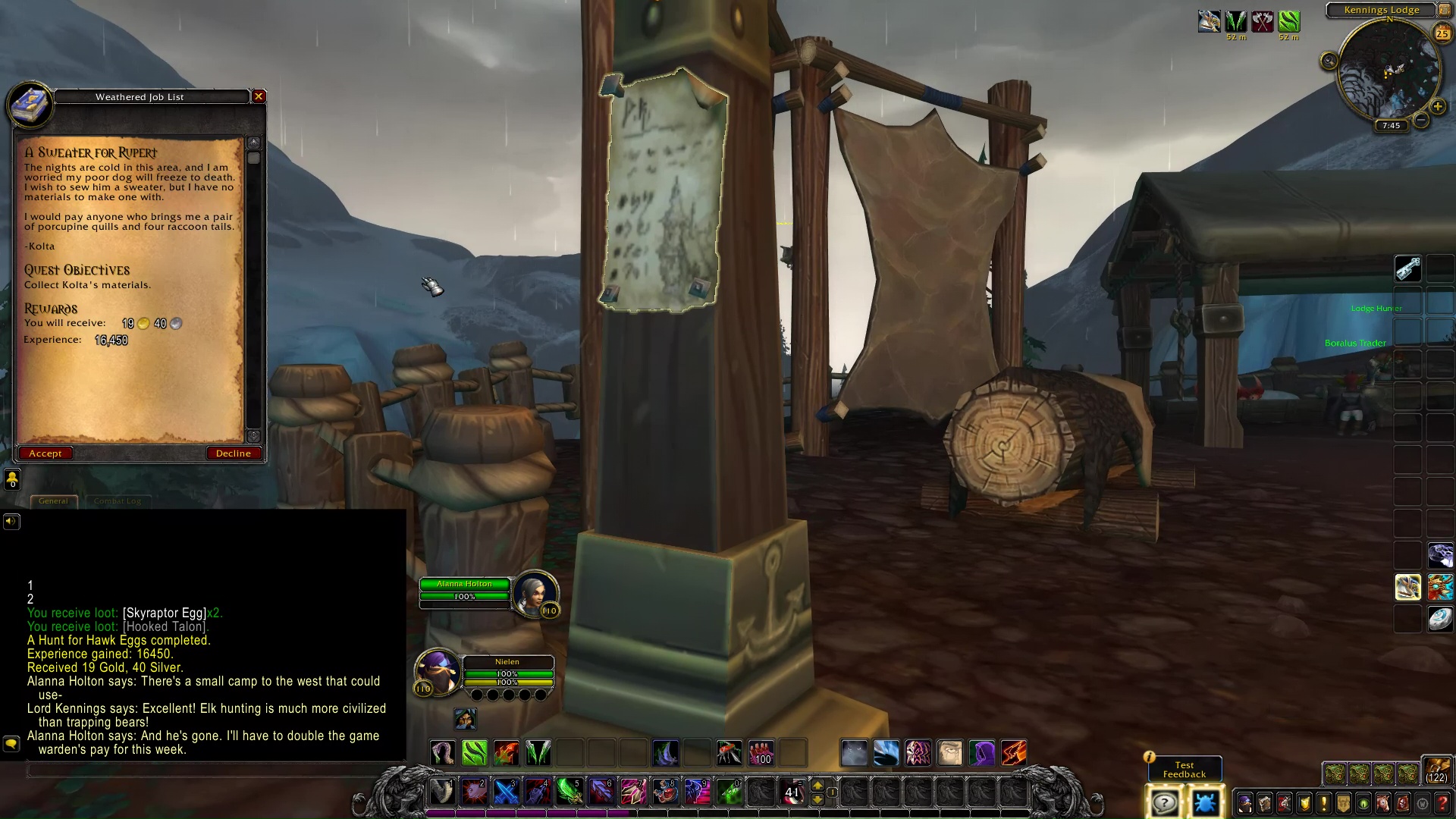 PROGRESS
TIP: The Fuzzy Tail drops from killing Mountain Racoon (neutral). The Sturdy Quill drops from killing Guarded Quillrat (Porcupine)
COMPLETION
Kolta: Is there something you need from me?
Kolta: Thank you, my dog and I are eternally grateful.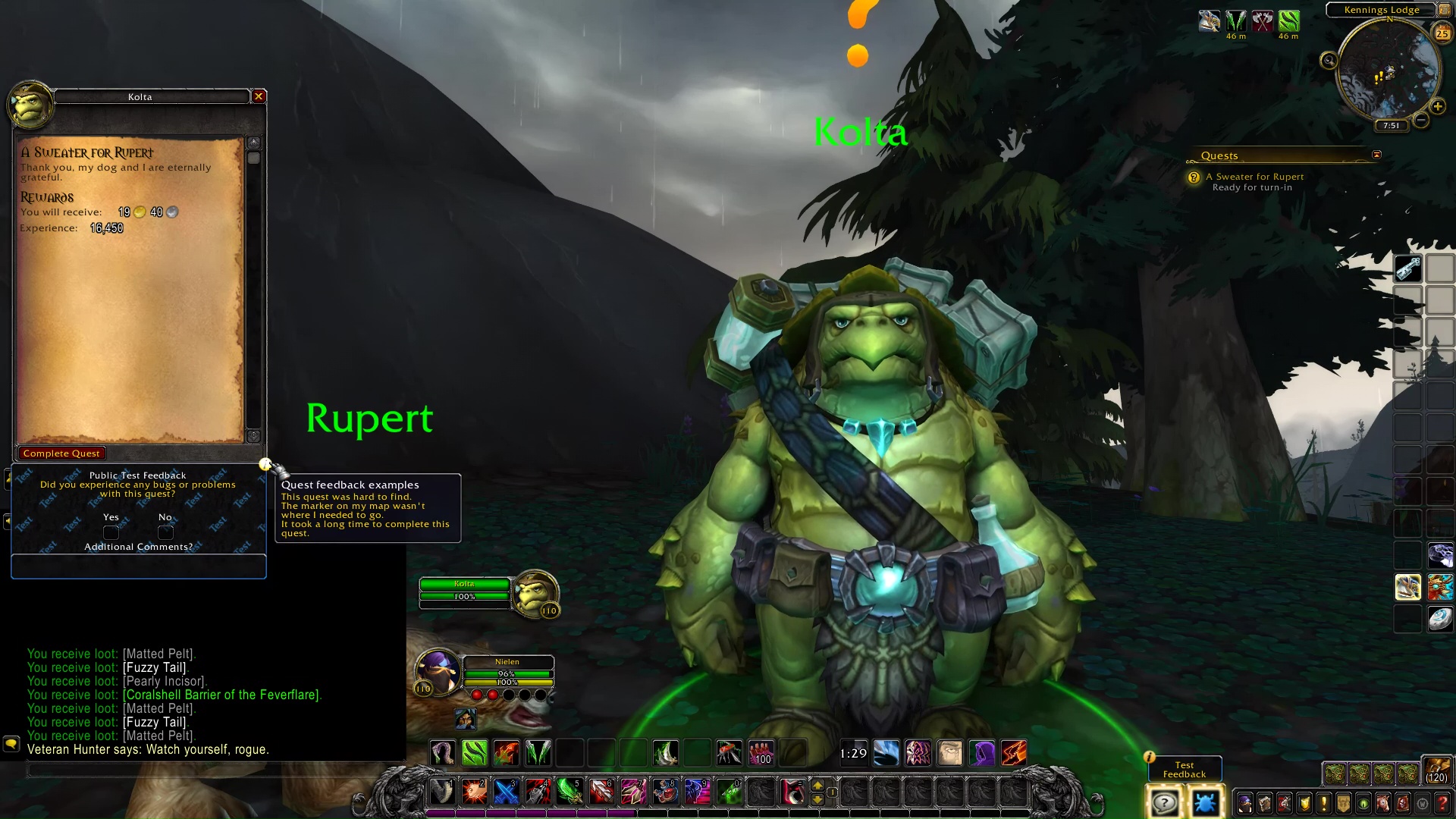 A Sweater for Rupert