Weathered Job List: Old Frostclaw has once again been spotted near the edge of the pass. Hunters in the area are advised to keep caution. This larger than average bear has killed four people to date, I'd hate for you to make it a fifth.
Any individual who kills the beast will be rewarded, regardless of their occupation.
-Alanna
(Below the huntmistress' signature is a child's drawing of a bear with the words "Ol' Frostclaw" above it.)
QUEST OBJECTIVES
Slay Old Frostclaw.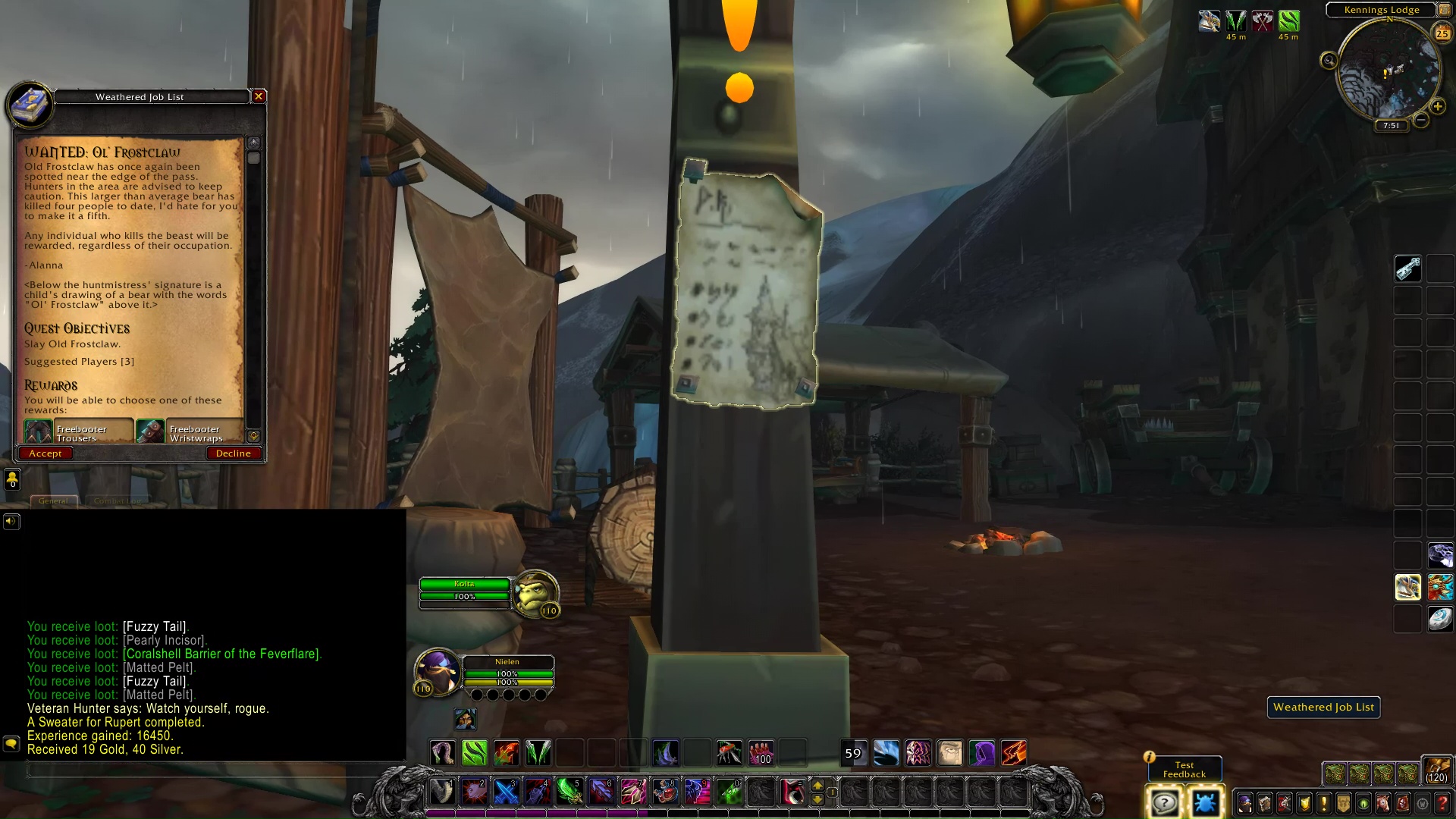 PROGRESS
TIP: Frostclaw is a sleeping bear inside a cave, straight to the east of the weathered job list. I recommend pulling Frostclaw to the cave's entrance. At least three bears in that cave that could potentially aggro if you move too much. He has a knockback named Icy Claws; and Chilling Roar (cower in fear).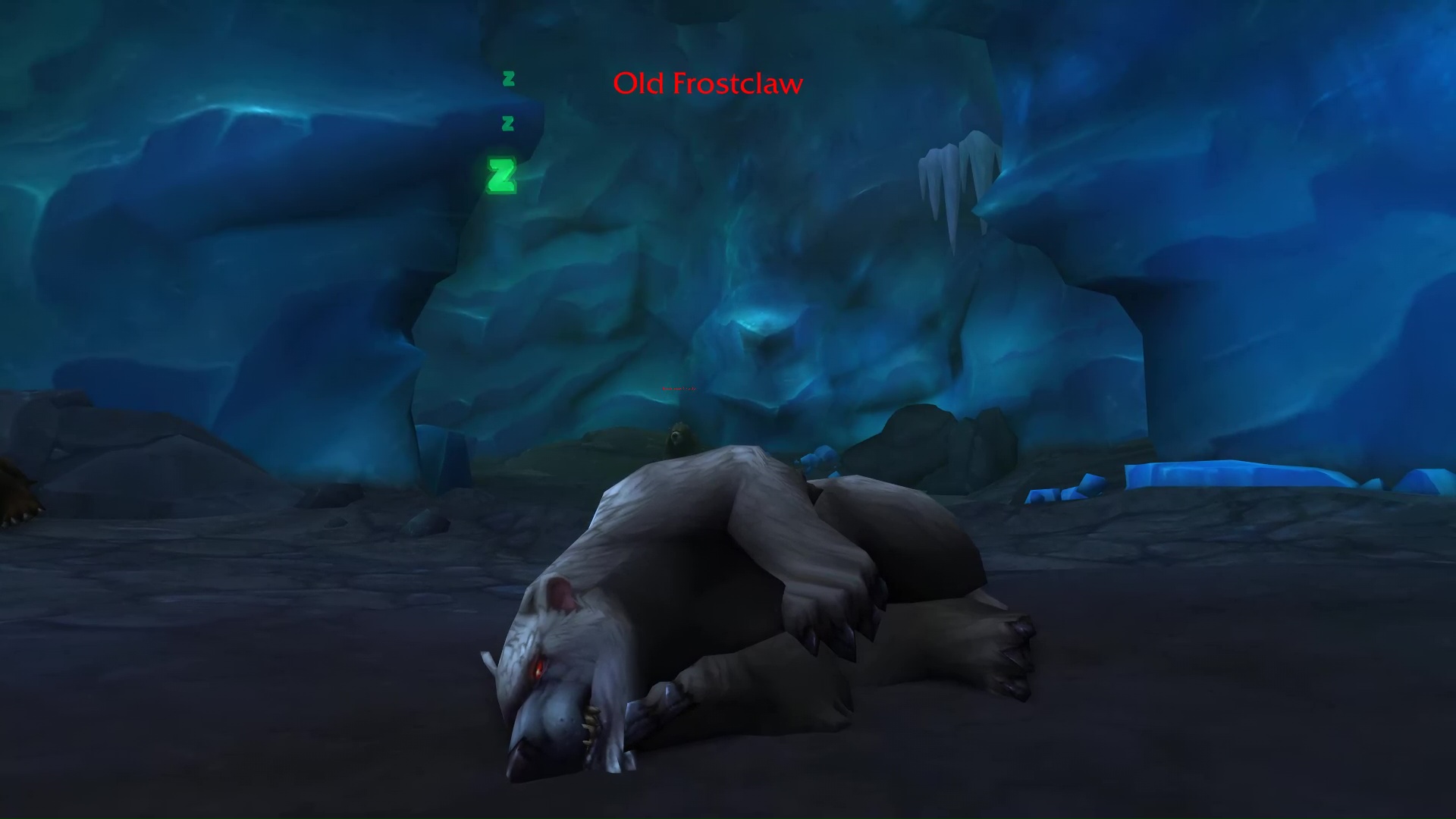 COMPLETION
Alanna Holton: I'll let the hunters know they were beaten to the kill by a passerby. That should humble some of them.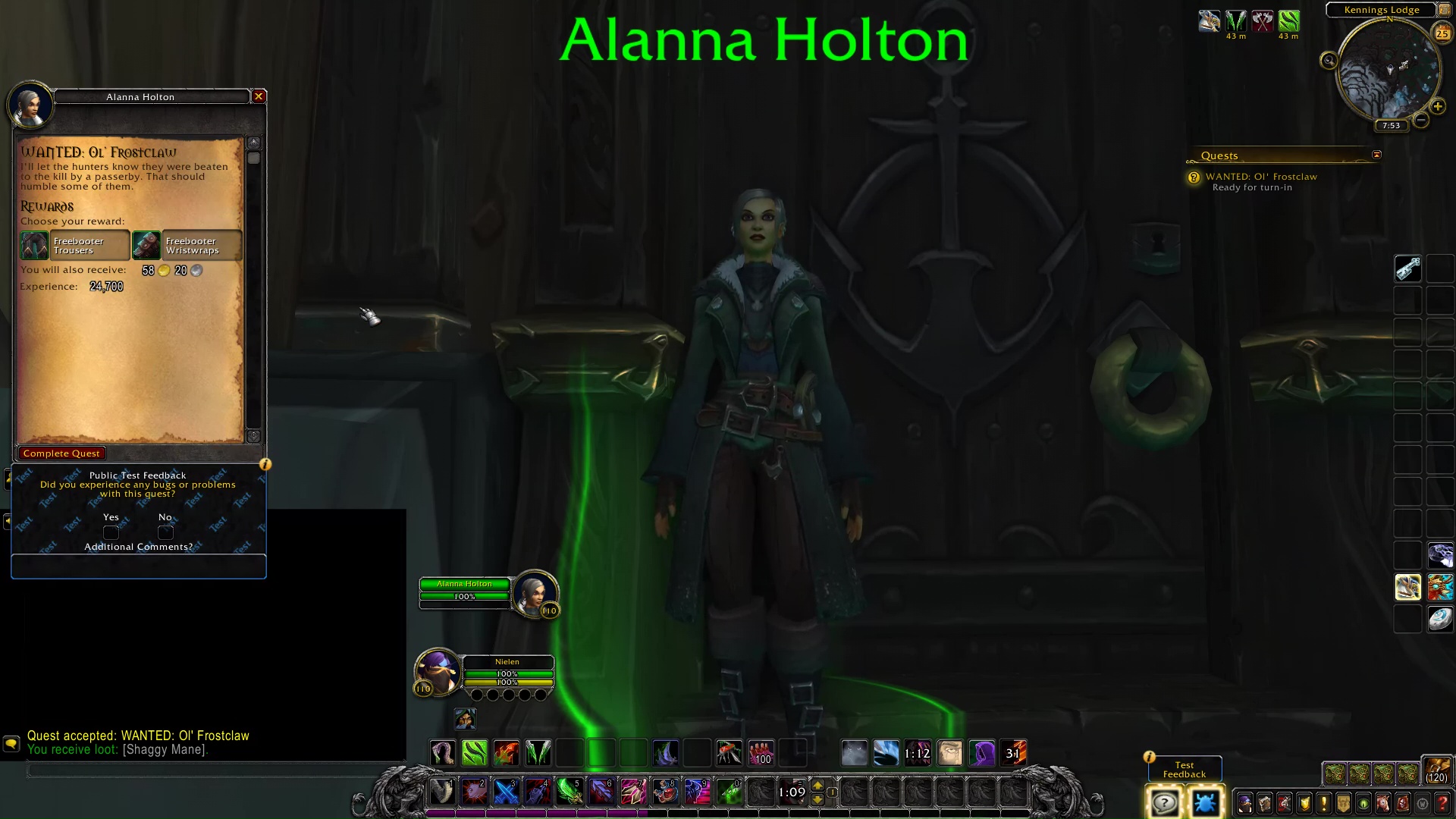 Wanted: Ol' Frostclaw