Alanna Holton: While I loath to involve you in this further, I don't have the men to afford an escort for Lord Kennings. If he gets hurt, we'll all be out of a job. Can you make sure he at least made it to the west camp?
QUEST OBJECTIVES
Find Lord Kennings.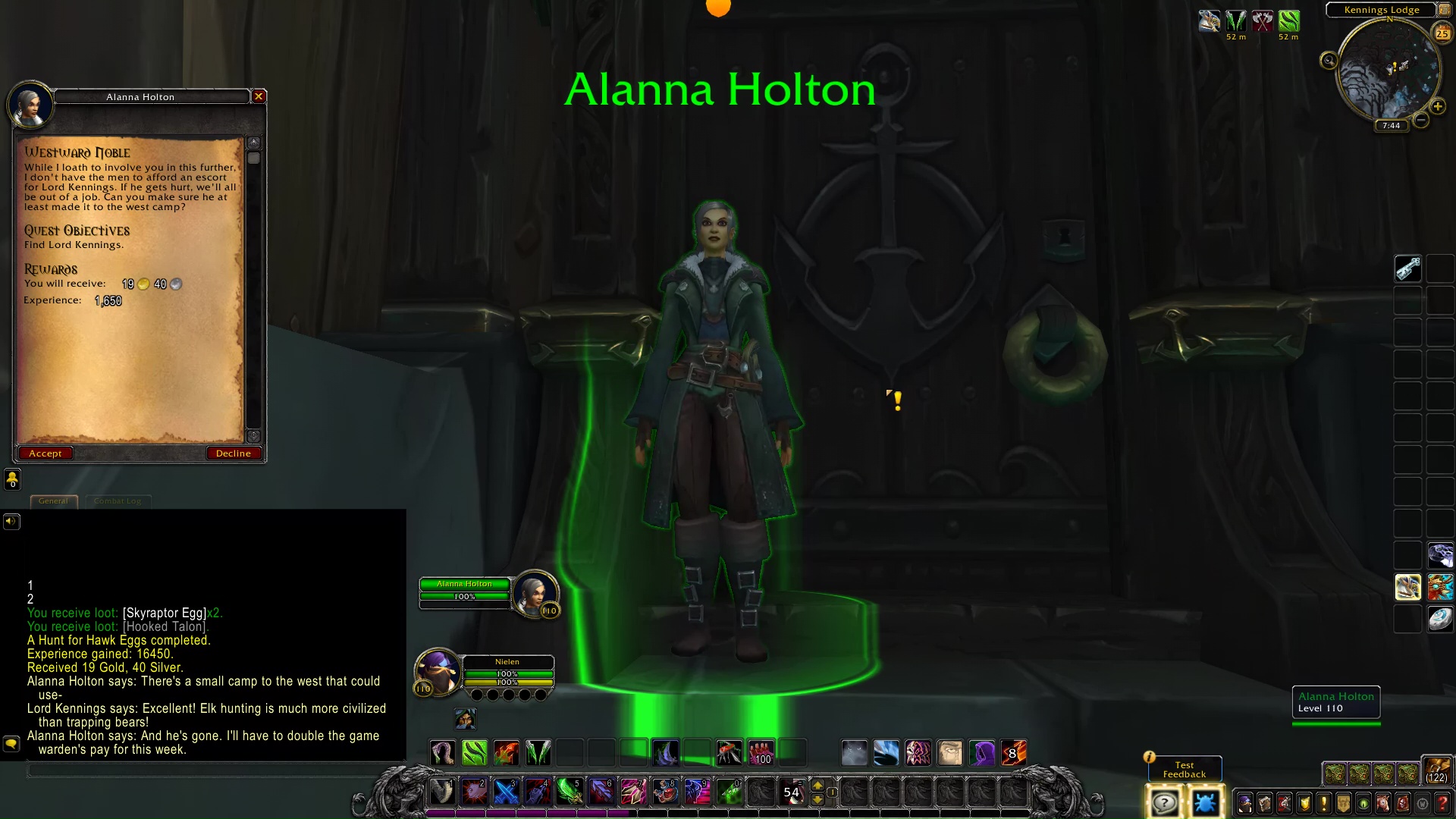 PROGRESS
TIP: Ride straight west along the mountain side until you reach the road. Now follow the road to the west. Shortly after, you will see the yellow question mark on the mini-map at Stagheart Cliffs.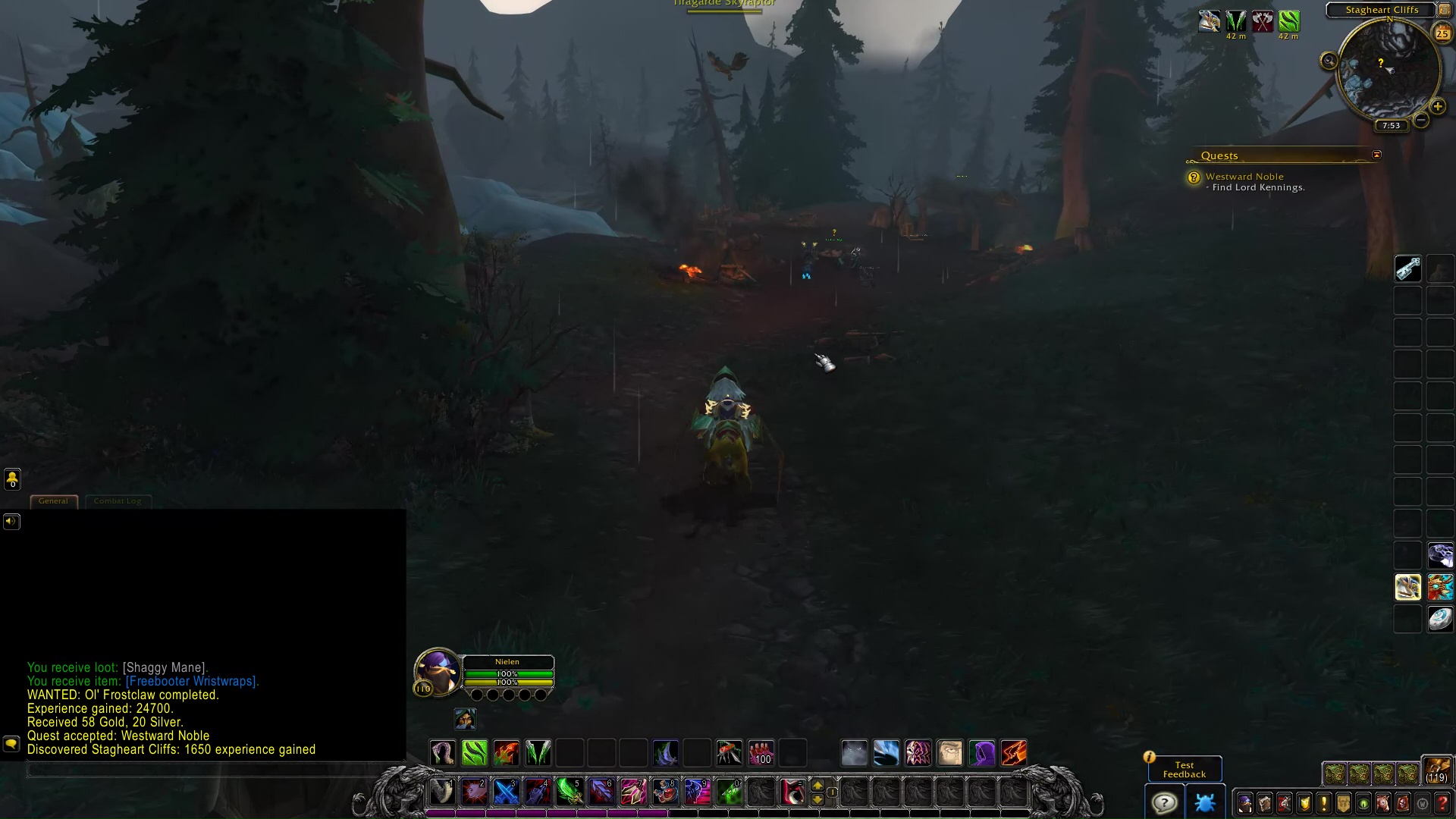 COMPLETION
Lord Kennings: Oh, you finally made it! I think we have more pressing matters on our hands than hunting deer.
Westward Noble